Quite the week. Trump makes Cabinet appointments, he tweets about taking citizenship away from US flag burners exercising freedom of speech, he takes a call from the president of Taiwan, and gets a formal protest from China.
That wasn't all. You missed it, but Congress passed HR 5732, the "Caesar Syria Civilian Protection Act". The bill sets the stage for the implementation of a no-fly zone (NFZ) over Syria. It requires the administration to submit to the appropriate congressional committees a report:
That assesses the potential effectiveness, risks and operational requirements of the establishment and maintenance of a no-fly zone over part of all of Syria.
These Congressional chicken hawks may not realize that NFZs are a form of limited war. Politicians are usually the first to forget that limited wars only stay limited by mutual agreement. The military will tell you to never declare an NFZ unless you are entirely willing to fight a real air and ground war to enforce it. In the case of Syria, a No-Fly Zone would require the destruction of Syrian aircraft and missile systems from Day 1, probably leading to the death of Russians shortly thereafter. We could have a shooting war with Russia by the end of the first week.
Syria has over 130 air defense systems. A dozen or so are in the Aleppo area. Syria also has over 4,000 air defense artillery pieces and a few thousand portable infrared-guided missile systems. Russia has also located its advanced S-400 anti-aircraft missiles into Syria to protect their bases in Latakia Province. Those missile systems effectively give Russia control over Syria's airspace, and for the US to impose a no-fly zone would require an air battle with Russia, which would all but guarantee the loss of a large number of US warplanes.
Over the last 25 years, there has been an evolving political infatuation with two pillars of "political airpower": airstrikes and no-fly zones. Did we get the results our politicians promised?
Onward to cartoons. Trump goes to Indiana, gives Carrier tax breaks: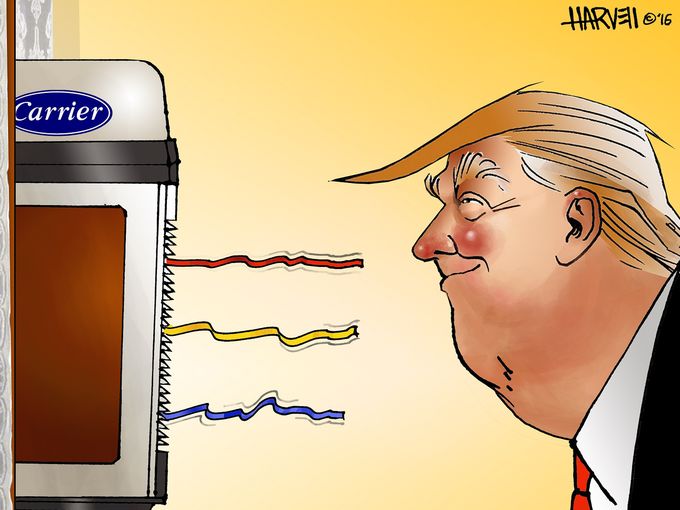 It was great political theater, but it is a standard "socialize the losses" GOP play: tax breaks for jobs. The taxes earned from keeping the jobs never pay the cost of the tax credits.
Paul Krugman had a good observation: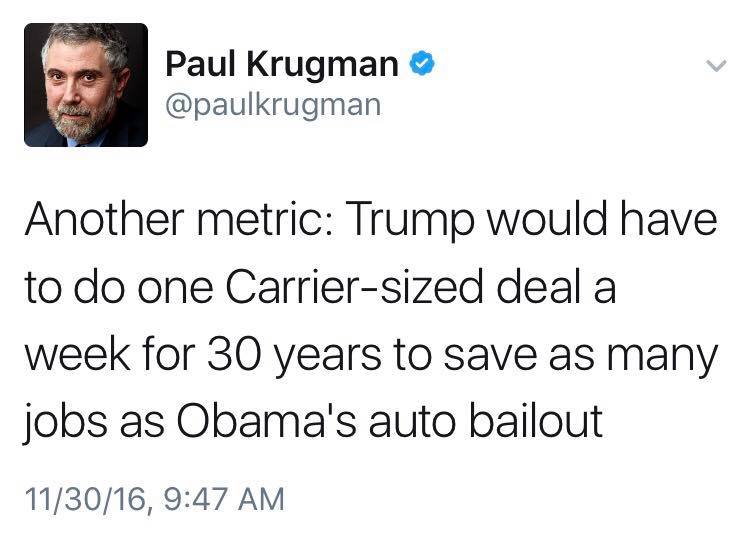 Fidel Castro dies: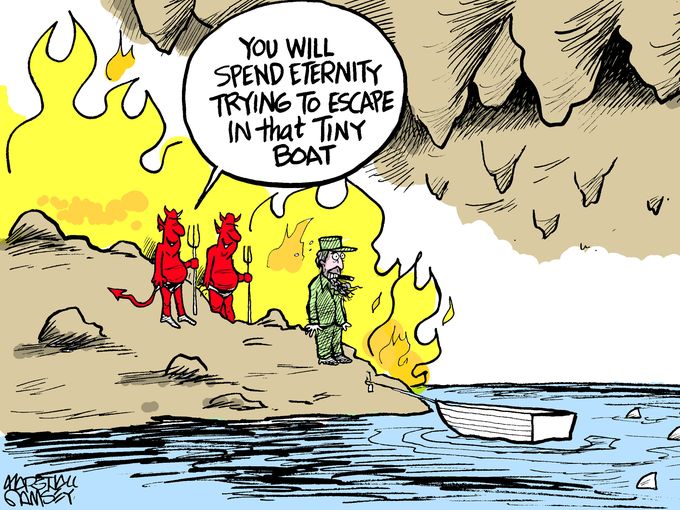 Free speech isn't well understood by the Orange Overlord: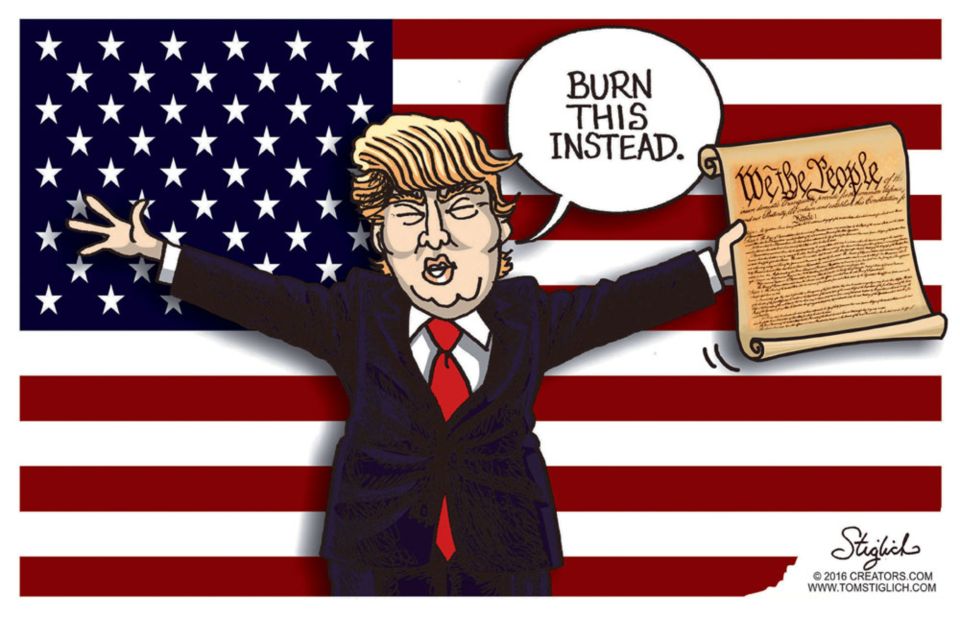 Nancy Pelosi is reelected as Minority Leader. Many are pleased: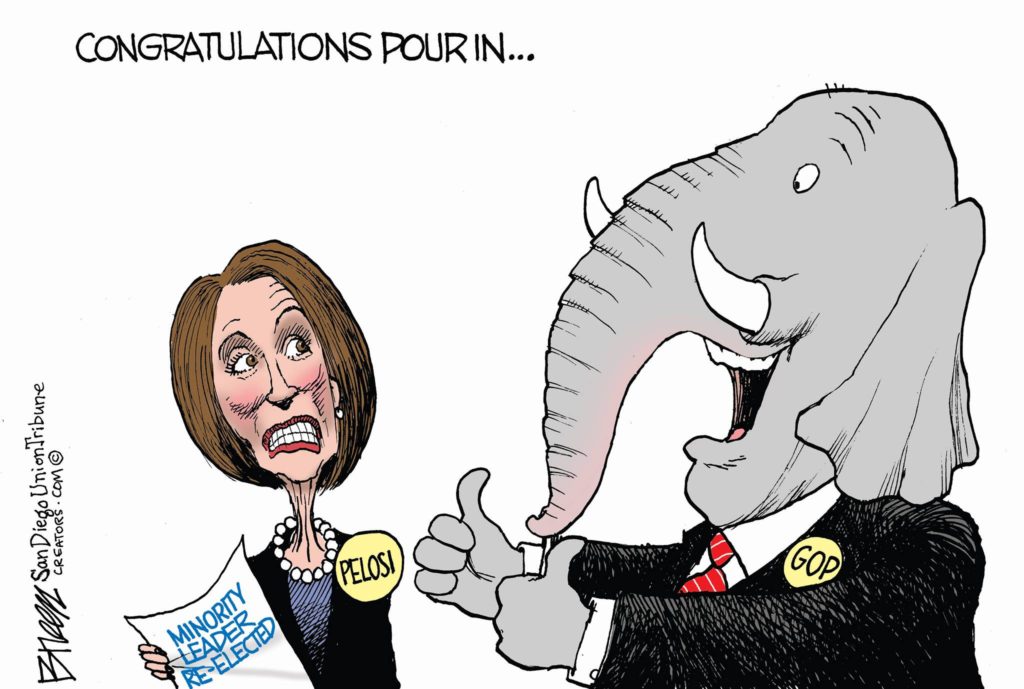 Mitt wants work, will say anything: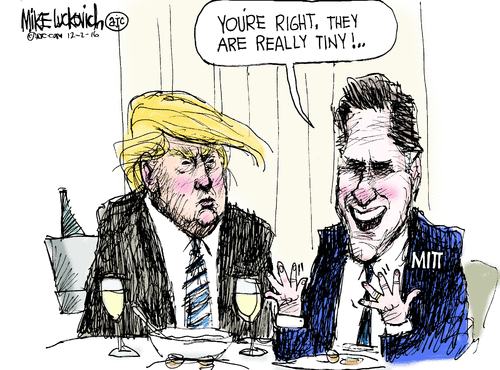 Trump still has lots of posts to fill. Word is that former vice presidential candidate and Tina Fey impersonator Sarah Palin is on the list of possible Cabinet appointments.



Category:
2016 Election
,
American Exceptionalism
,
Congress
,
Corporate Welfare
,
Foreign Quagmires
,
Humor
,
Middle East Strategy
,
Military Strategy
,
Orange Overlord
,
Socializing Losses
,
The Presidency
,
US/China Relationship
,
US/Russia Relationship