The Daily Escape: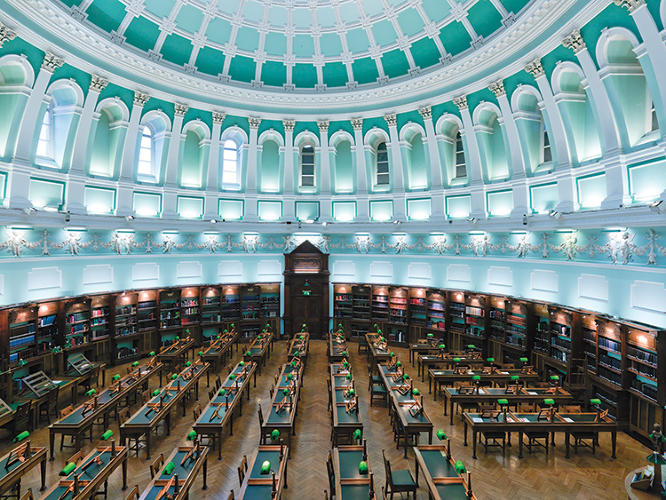 (National Library of Ireland)
The NATO Defense Ministers are meeting this week, and a big issue is the financial support provided by the member nations. The US spends more of its GDP on NATO than any other member, 3.6%, or $664 billion in 2016. NATO countries have committed to spending 2% of their GDP on the military, but the only countries currently meeting that target are Britain, Poland, Estonia and Greece. At a preliminary meeting, NATO Secretary General Jens Stoltenberg said the ministers would "stress the importance of fair burden-sharing and higher defence spending,"
New US Defense Secretary, Gen. Jim Mattis, warned that continued American support for NATO could depend on other NATO countries meeting their spending commitments:
Americans cannot care more for your children's future security than you do…I owe it to you to give you clarity on the political reality in the US and to state the fair demand from my country's people in concrete terms…If your nations do not want to see America moderate its commitment to this alliance, each of your capitals needs to show support for our common defense…
Europe is reluctant to pay for its own defense. The GDP of the EU approximates that of the US, but its military budget is less than half of ours. Trump is correct to question why Europe doesn't pay its fair share. Of course, he isn't the first US president to make that point.
This issue is well known, but a Win/Gallup survey provides a disturbing portrait of the will of people in Europe to defend themselves. The survey shows that 61% of people polled across 64 countries would be willing to fight for their country. However, there are significant differences in willingness to fight by region. It is highest in the Middle East (83%), but, it is lowest in Western Europe (25%).
Win/Gallup surveyed a total of 62,398 persons globally, and developed a representative sample of around 1000 men and women in each country. This is somewhat old data, the field work was conducted during September 2014 – December 2014.
In Europe, the highest number willing to fight was Finland at 74%. The Netherlands was at 15%, Germany was at 18%, Belgium, 19%, Italy, 20%, UK, 27%, France, 29%.  Except for Turkey at 73%, Greece at 54%, and Sweden at 55%, a clear minority of people in the NATO countries said they would be willing to fight for their country.
Only 44% of Americans surveyed said that they would fight for our country.
We should remember that like us, most European armies have professional militaries, and that is probably reflected in the survey results. Neutral Finland still has a draft, and trained reserve of about 900 000. They also have an 830 mile border with Russia.
It is also possible that there was confusion, with some respondents thinking about fighting an offensive war, while some could have been thinking of a defensive war. Another difference could be due to whether the respondents think an offensive or defensive war is more likely for their country.
Europeans have become used to having the US foot much of the NATO bill. The bigger question is raised by the Gallup survey: What would they do if we had a real fight?
BTW, would most Americans fight for America? Survey says "no".
With the Trump administration's moves to deport Mexicans, let's remember a plane crash in Los Gatos Canyon in January 1948 that resulted in 32 dead. The news reported it as four Americans and 28 migrant workers whose names were not recorded. They were simply called "deportees" in news reports, because they were being deported back to Mexico. Woody Guthrie wrote "Deportee (Plane Wreck at Los Gatos)" to remember them. Here is Judy Collins with "Deportee":
On Labor Day, 2013, a monument was unveiled listing the names of the 28 who perished in the crash. After 65 years, the names of the 28 were finally known.
Those who read the Wrongologist in email can view the video here.