Five weeks into the Trump Ascendancy, and things look worse than ever. Wrongo has not had much time for the Trump/Russia conspiracy. If anything beyond the DNC hack surfaces, we can discuss the possibility of election interference. But as of now…unpersuaded. That is, until this coincidence occurred at CPAC: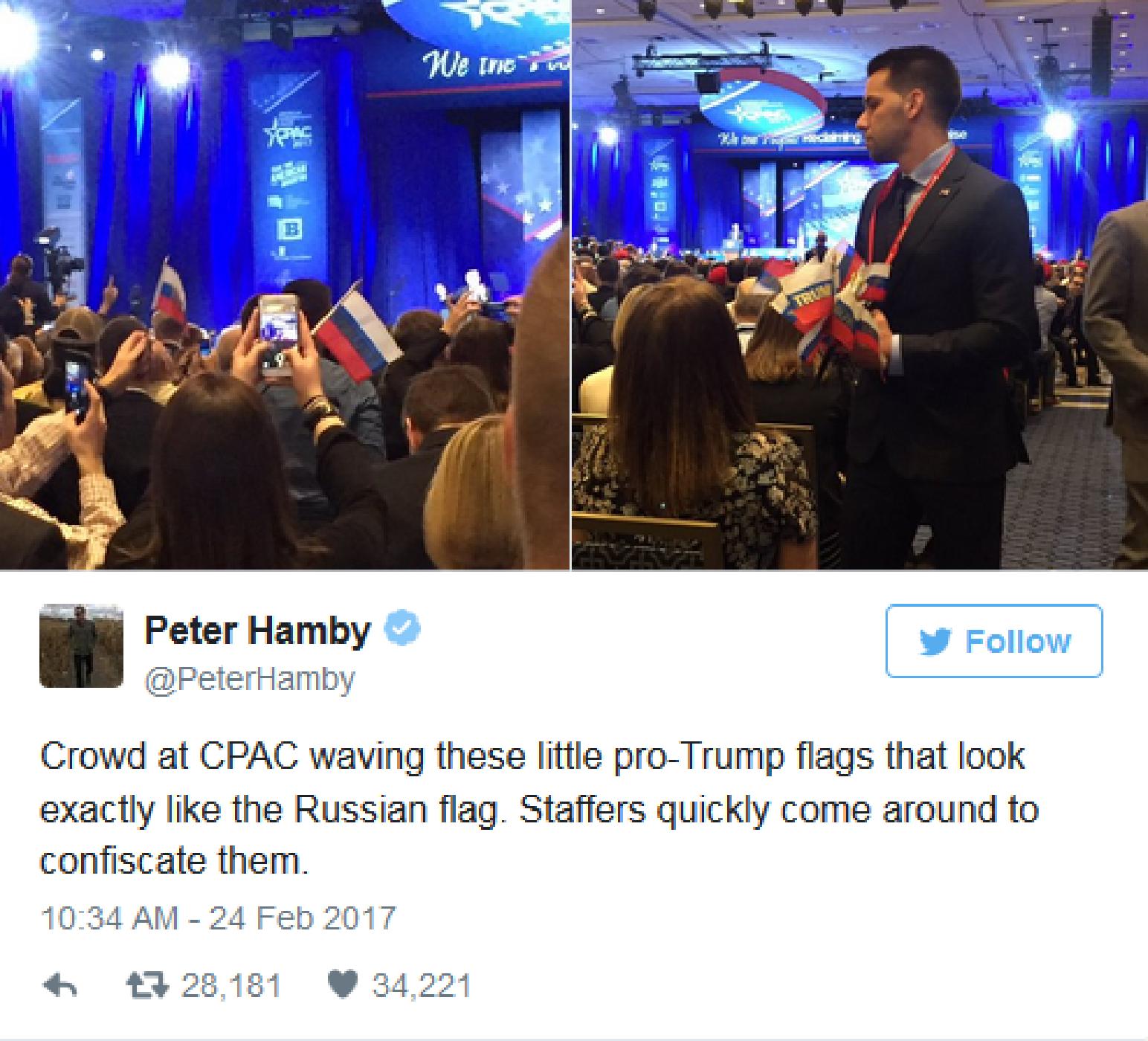 From the Atlantic:
Jason Charter, 22, and Ryan Clayton, 36, passed out roughly 1,000 red, white, and blue flags, each bearing a gold-emblazoned "TRUMP" in the center, to an auditorium full of attendees waiting for President Trump to address the conference. Audience members waved the pennants—and took pictures with them—until CPAC staffers realized the trick: They were Russian flags.
The stunt made waves on social media, as journalists covering CPAC noticed the scramble to confiscate the flags. It was a gutsy and (mostly) harmless gag, unless you count the damage to Conservative egos. That the gag was carried out by two people who should fit the neo-con profile for Normal and Safe shows that the tribe cannot tell members from interlopers.
Trump's team refused to let accredited journalists from certain news outlets attend Trump press secretary Sean Spicer's "gaggle" on Friday. This is where American news is heading: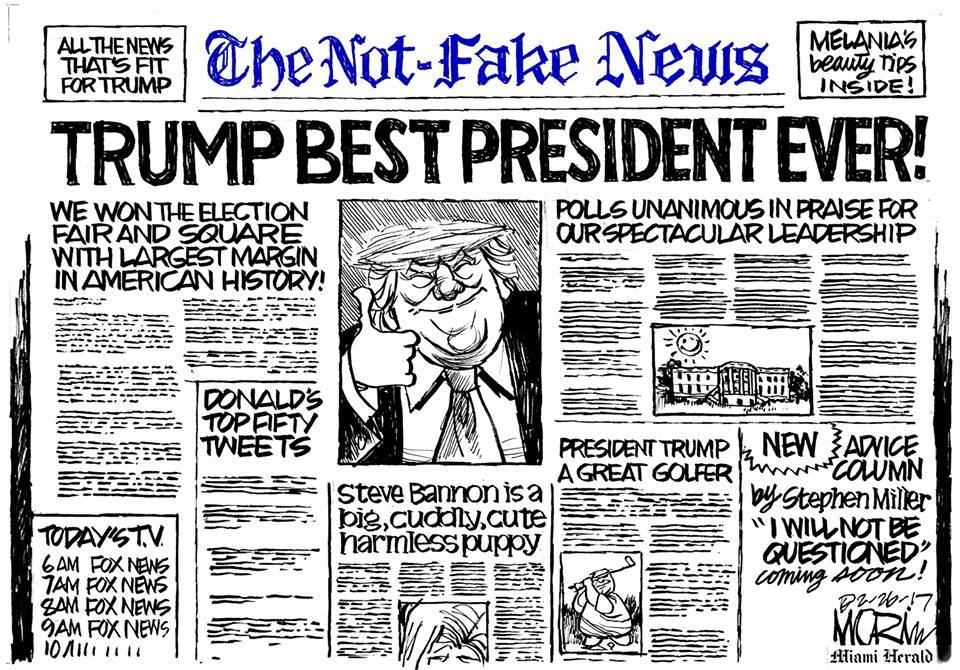 It is more important than ever to know who the real enemy is: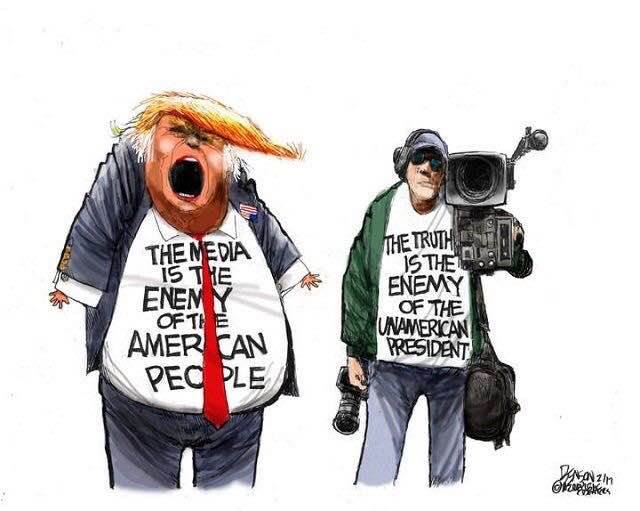 Kim Jong-Un channels the Donald, and there are surprising similarities: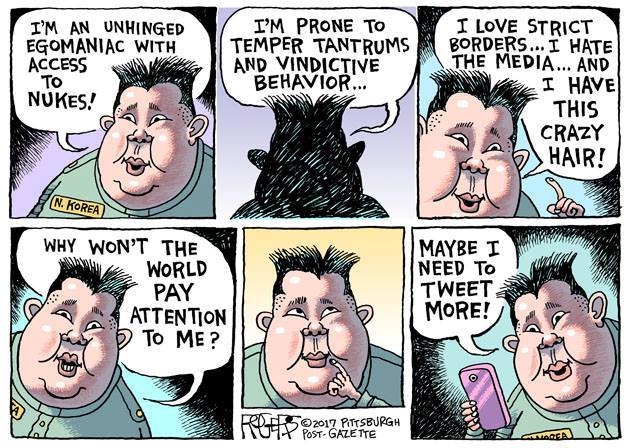 Trump walks away from supporting LGBT rights: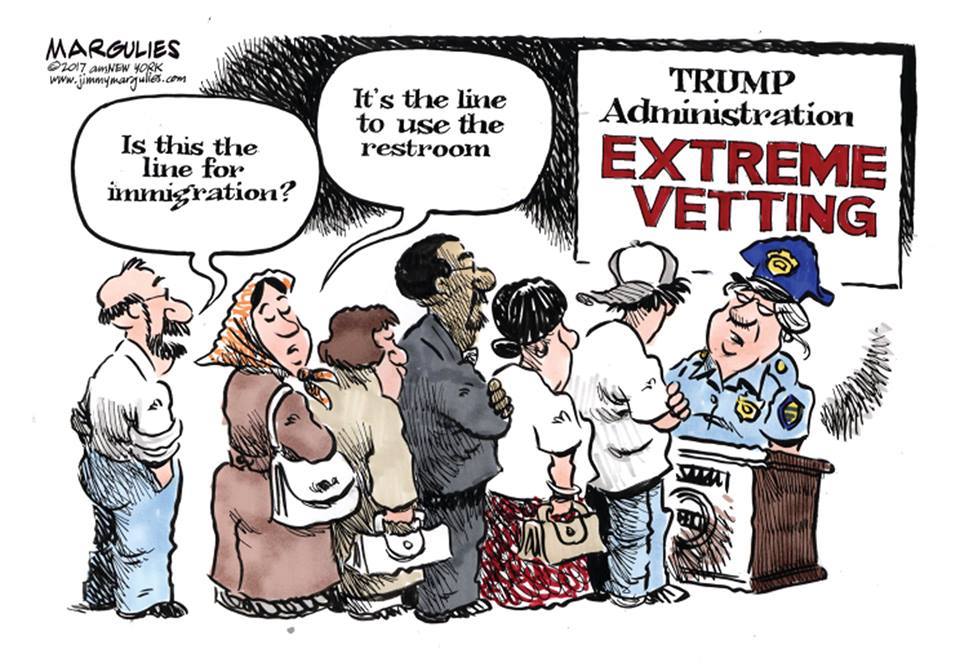 GOP Congresscritters are terrorized about meeting their constituents: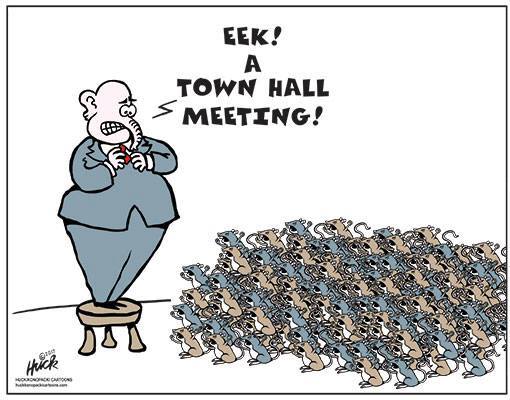 Category:
2016 Election
,
Anger in Politics
,
Congress
,
Culture Wars
,
False Memes
,
Orange Overlord
,
Politics of Fear
,
The Presidency
,
Trump's War With Truth
,
Truth in Politics
,
US Constitution Under Threat