It only took 100 days for Donald Trump to reduce the office of the presidency to the point of near-zero credibility. Unfortunately, it appears as though his base and Republicans in Congress remain very accepting of him as president. In Twitter speak, #So Sad.
Back to the administration's one page tax plan: The plan works if we assume 6% annual GDP growth for the full 8 years of a Trump presidency. Since the end of the Great Recession, annual GDP growth has been about 2%. More to the point, we now have a 3.5% (of GDP) budget deficit, and we are at the top of the current business cycle, with a 75% debt-to-GDP ratio.
Republicans used to refer to that as being broke.
Mostly, what has been accomplished in the last 100 days are a blizzard of executive orders and proclamations. We all remember when executive orders like Trump's were considered tyranny by Fox News. On to cartoons. The GOP walks out on its long-term companion, the deficit hawks: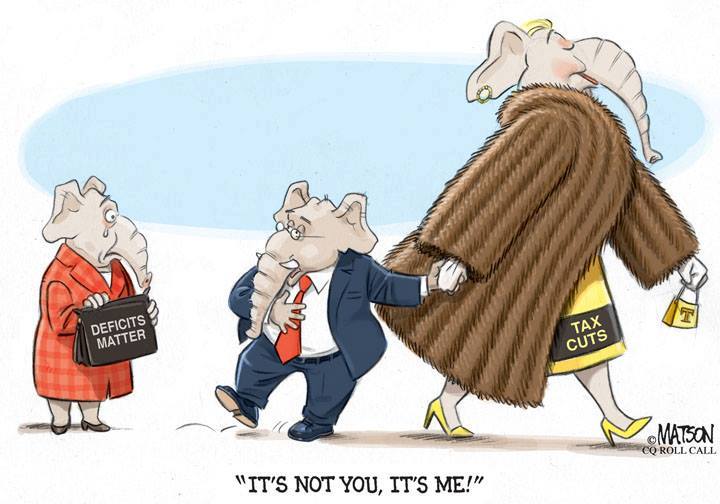 Trump's first 100 days did NOT include tons of winning:
The clown show about trickle-down economics continues: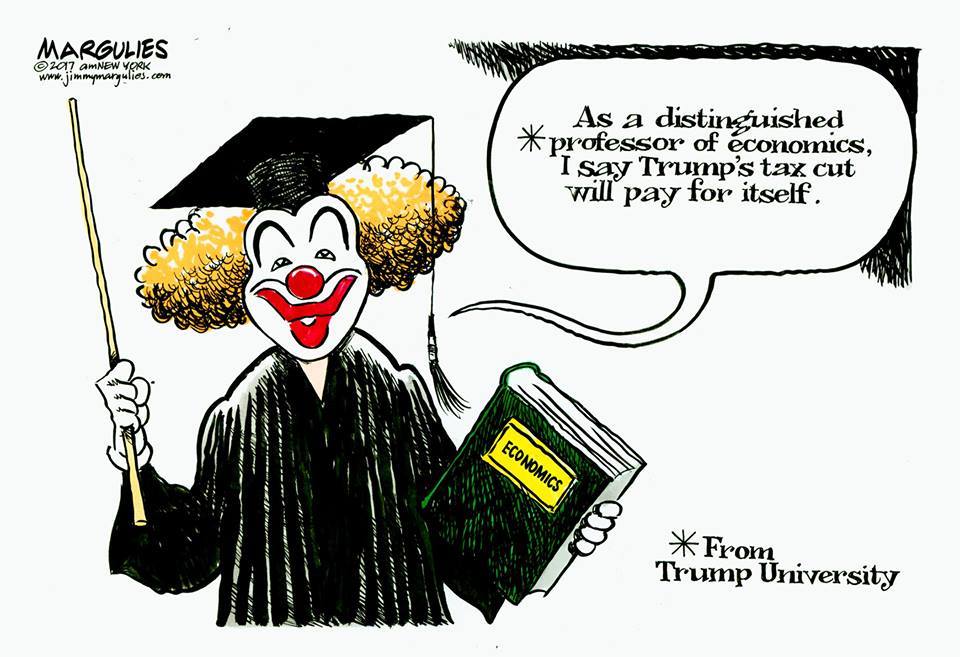 Trump explains his new tax brackets: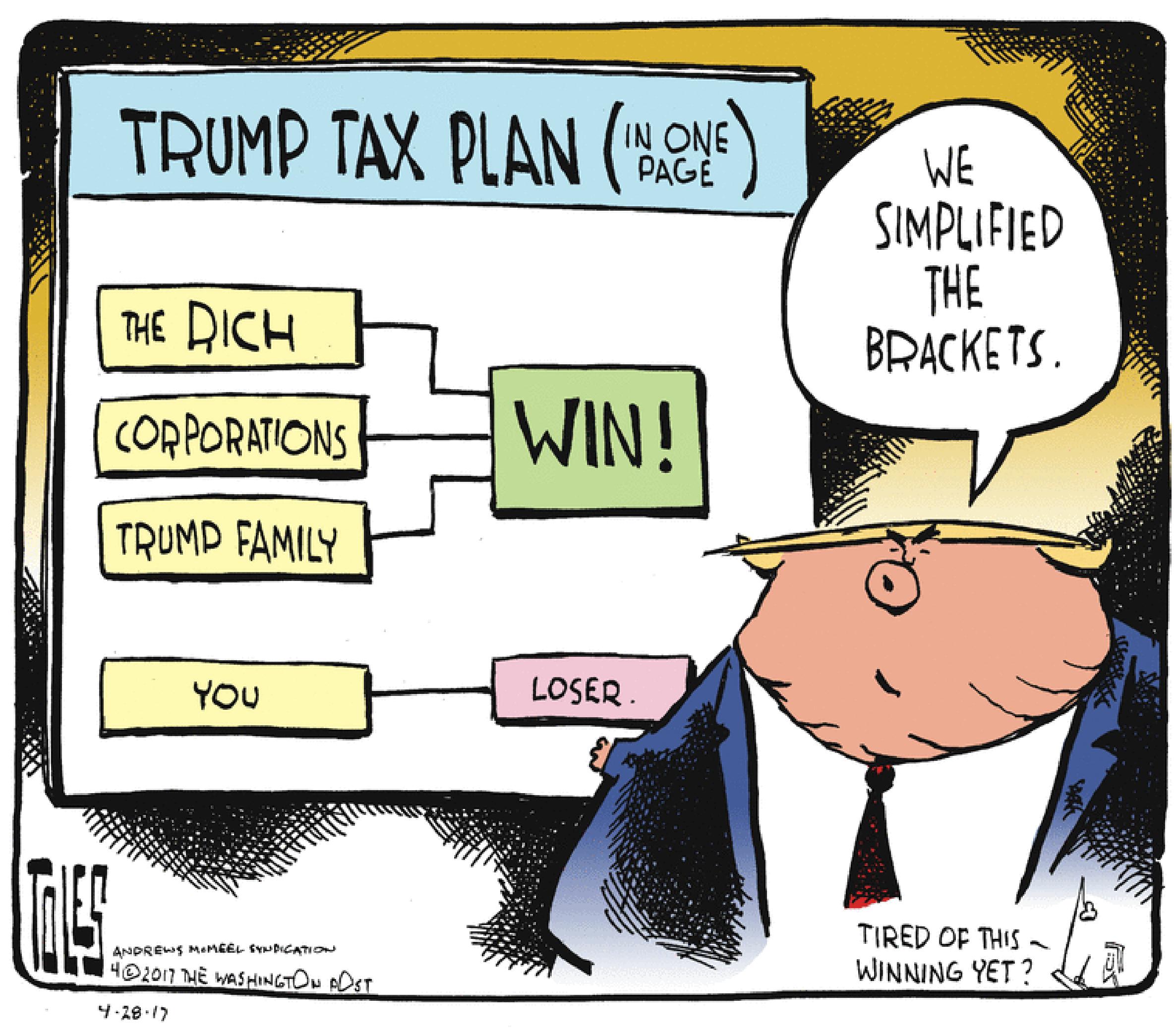 Arkansas needs help after botching another execution: