The Daily Escape: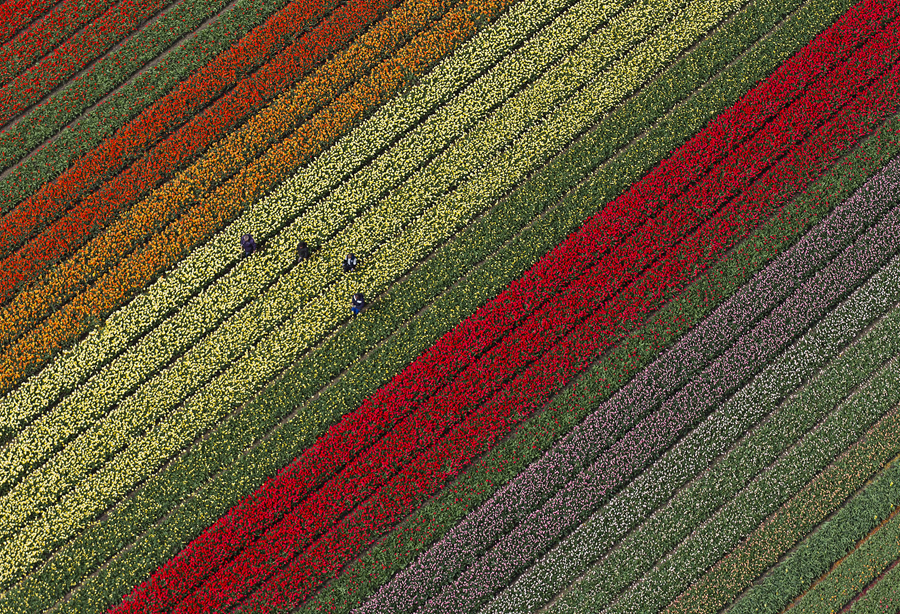 Tulips, Lisse Netherlands, April 2017 – photo by Peter Dejong
We ended the week with Republicans in the House passing the latest version of Trumpcare by a vote of 217-213. All Democrats voted against it, with 20 Republican members defecting to join them. The changes Republicans made to get this version of bill through the House will not be what passes in the Senate. It's up to Mitch McConnell to craft a bill that can get through the Senate using the budget reconciliation process, which will require 51 votes to pass.
That will most likely be the "real" bill, and then the negotiations between the House and Senate versions will begin.
The problem for America is that the Senate has to pass something awful enough that the House will still vote for it. We are a long way from replacing Obamacare, but Republicans now own the process whereby tens of millions of Americans losing health insurance.
If that isn't enough to worry about, Buzzfeed has a long read about tiny drones that can be used in a swarm to kill people:
A very, very small quadcopter, one inch in diameter can carry a one- or two-gram shaped charge. You can order them from a drone manufacturer in China…A one-gram shaped charge can punch a hole in nine millimeters of steel…You can fit about three million of those in a semi-tractor-trailer. You can drive up I-95 with three trucks and have 10 million weapons attacking New York City. They don't have to be very effective, only 5 or 10% of them have to find the target.
The concept is achievable, while the potential consequences are unthinkable:
There will be manufacturers producing millions of these weapons that people will be able to buy just like you can buy guns now, except millions of guns don't matter unless you have a million soldiers. You need only three guys to write the program and launch them. So you can just imagine that in many parts of the world humans will be hunted…This is the ever-present cloud of lethal autonomous weapons.

They could be here in two to three years.

— Stuart Russell, professor of computer science at the University of California Berkeley
They are called lethal autonomous weapons systems (LAWS); weapons that have the ability to independently select and engage targets once a human releases the machine to perform: no supervision, no recall, and no stop function.
Can we prevent them? Nope, they already exist. Many countries including the US already have (much larger) systems with autonomous modes that can select and attack targets without human intervention: Israel's Harpy and second-generation Harop, can enter an area, hunt for enemy radar, and kamikaze into it, regardless of where they are set up, as long as the radars are operating.
The Pentagon now is testing drone swarm technology: Weapons moving in large formations with one controller somewhere far away on the ground clicking computer keys. Think hundreds of small drones moving as one, like a lethal flock of bees. You can see a YouTube video of a US drone swarm test here. 103 mini drones were released from two US fighter jets during the test. The drones operate autonomously and share a distributed brain. These drones will make it economical to target people (troops?) in other countries, en masse, without having to send in our own soldiers, or declare war.
Why are we wasting even more human potential devising even more ways to kill each another?
Sorry, this story adds to your stress levels after a tough week, but Wrongo thought you should know. OTOH, with all that is going on, you really need soothing. Wrongo is going for some Stumptown Colombia El Admirador coffee and a listen to "Spring", from Vivaldi's Four Seasons, arranged for four pianos.
The pianos are played by Yuja Wang, Emanuel Ax, Nelson Goerner, and Julien Quentin. The performance was recorded at the Salle Médran in Verbier, Switzerland, in 2009:
Those who read the Wrongologist in email can view the video here.
Bonus video in honor of Trumpcare: Jimmy Reed singing "Get Your Insurance" from 1959:
Those who read in email can view the video here.