(There will be no Saturday Soother this week, and Sunday Cartoon Blogging will appear on Monday. The Wrong family is attending the high school graduation of our granddaughter in Pennsylvania. Congrats Claire! She is #8 in our 12-part series of grandchild HS graduations)
The Daily Escape: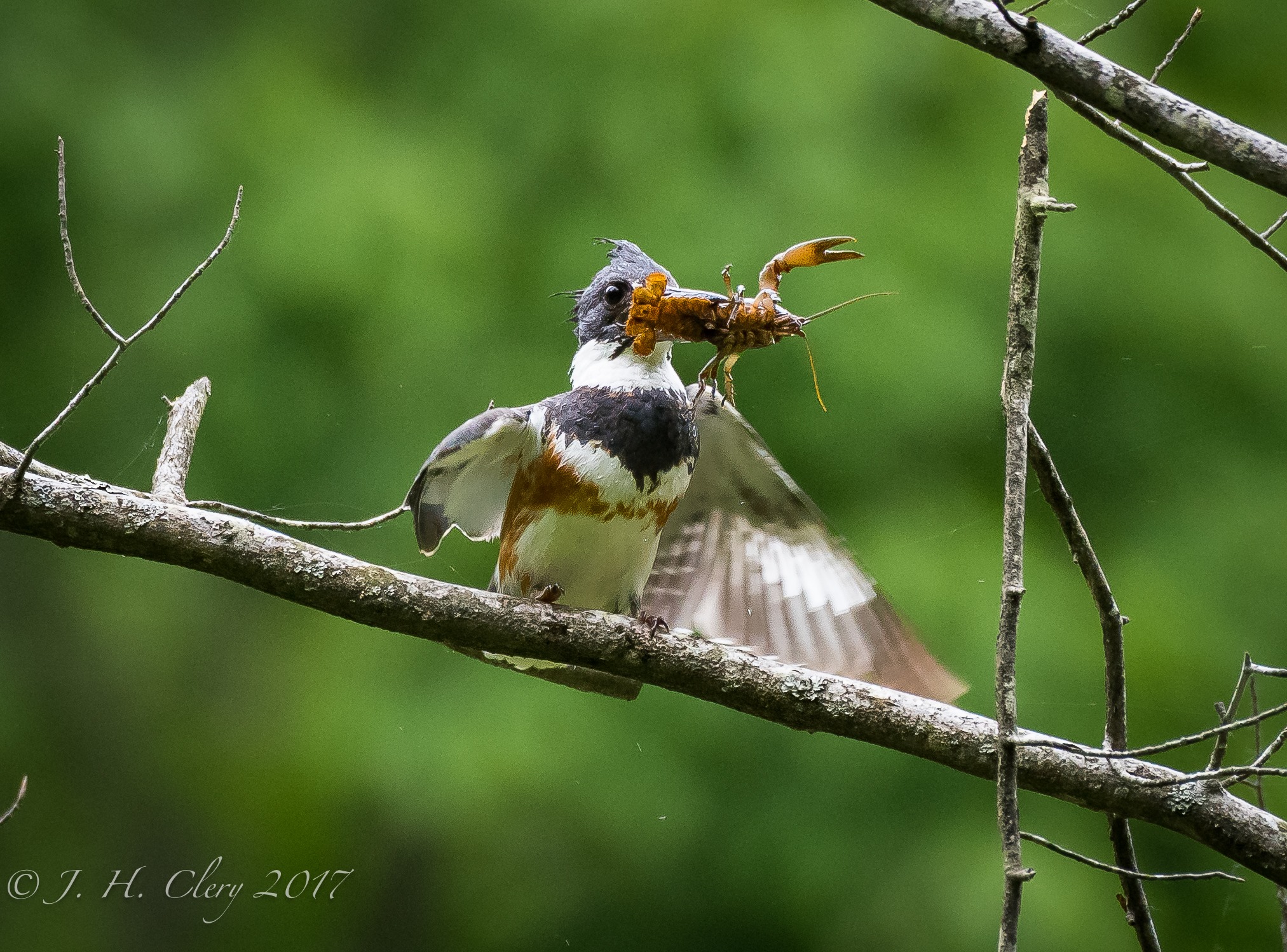 Kingfisher with crayfish – photo by JH Clery
Everyone is following the Comey testimony, and Wrongo has nothing to add, except that none of this matters unless and until Special Counsel Robert Mueller provides a report that the public can review. That may never happen. There might be a report, and it could go to Congress and disappear without any public scrutiny, just like the report on CIA torture.
The bigger story of the day is the outcome of the snap election in the UK, where PM Theresa May lost control of Parliament. The Tories lost 12 seats, when just two months ago they reasonably hoped to gain nearly 100. Labour did far better than the pundits expected, but that outcome should have been clear to everyone. After nearly 40 years of neoliberal policies in the UK, the pundits believe that ordinary citizens are content to get the short end of the stick forever. Probably not, since the backlash has started.
ICYMI, here is an interview by NPR with the head of RT, the English-language news channel funded by the Russian government:
http://www.npr.org/2017/06/09/532196946/russia-needs-to-counter-mainstream-media-head-of-rt-network-says
The BBC has an interesting story about the Taliban in Helmand Province in Afghanistan. The Taliban controls about 85% of Helmand, and recently struck an arrangement with the Afghan government whereby the government is funding schools and hospitals operated by the Taliban.
Is this the outcome of America's 16-year long failed effort to destroy the Taliban?
Can the Taliban be brought into the government, thereby ending the war?
Are the Taliban simply biding their time until the central government collapses from its own inability to keep the country secure?
See you on Monday!