This just in from PBS shows how badly Democrats have hurt themselves since 2008:
After high-profile candidates lost decisively in the last two elections…the party now finds itself in unprecedented territory for the 2018 ballot: with no major candidate to run. Democratic leaders haven't yet lined up a substantial name to represent the party and its message despite months of trying.
Ann Richards, elected in 1990, was the last Texas Democratic governor. And now, no major Dem candidate will run for governor. This is despite a booming Hispanic population and Democratic dominance in the state's largest cities.
Democrats have expanded their advantage in California and New York. Combined, these states gave Clinton a 6 million vote edge, more than twice her national margin. But those two states elect only 4% of the Senate.
We once thought that there was an "Obama coalition" that would only grow because of demographics: Left-leaning populations were growing, America was becoming less white, and this alone would guarantee Democrat majorities well into the future. This idea has failed. Is it time for the DNC establishment to accept the awful truth that they are no longer a national party?
The Cook Political Report says that even if Democrats won every single 2018 House and Senate race for seats in districts that Hillary Clinton won, or that Trump won by less than 3 percentage points, they would still fall short of the House majority and lose five Senate seats. Some permanent majority. Time for a few new Democrats to lead.
On to cartoons. Many people pointed out that there were some similarities between Trump and Kim: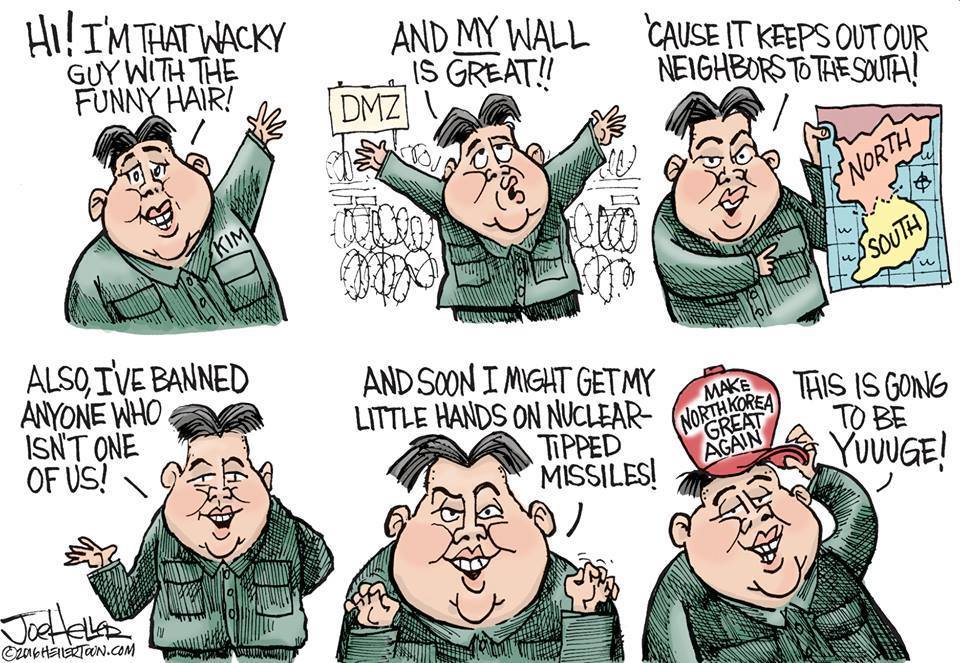 Strategic thinking, Trump-style: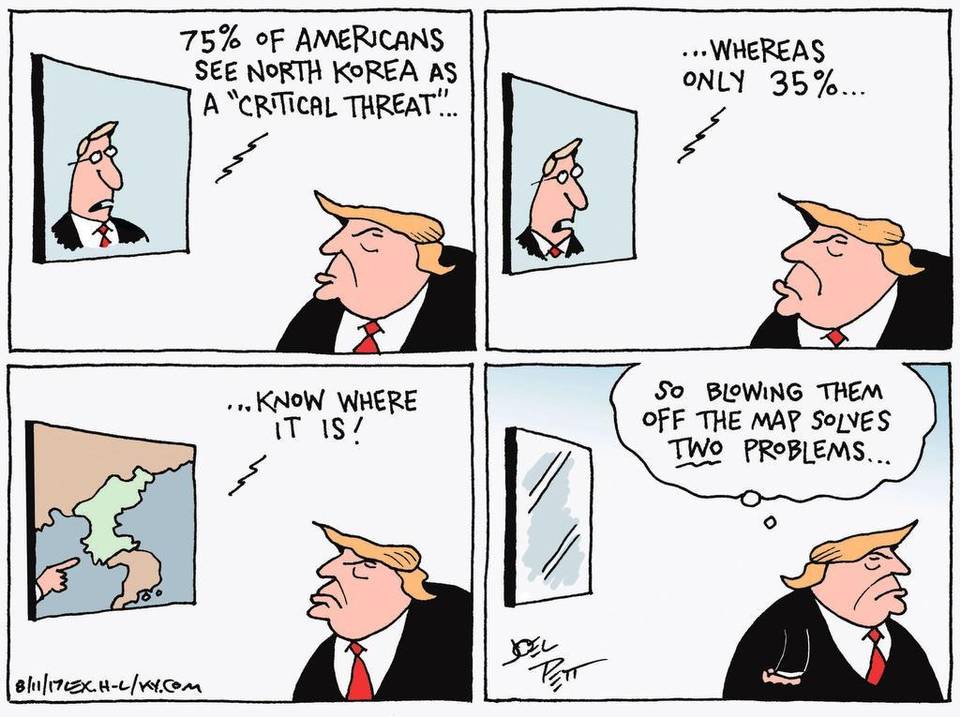 Uncle Rex tells America a bedtime story: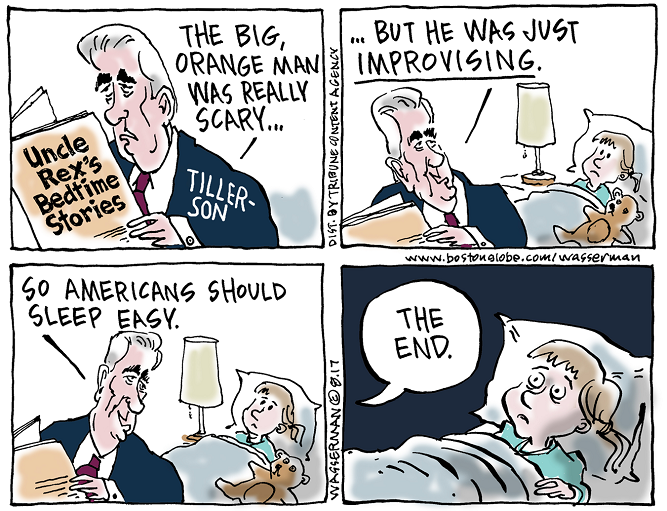 Trump said that his North Korea comments were similar to a few other guys: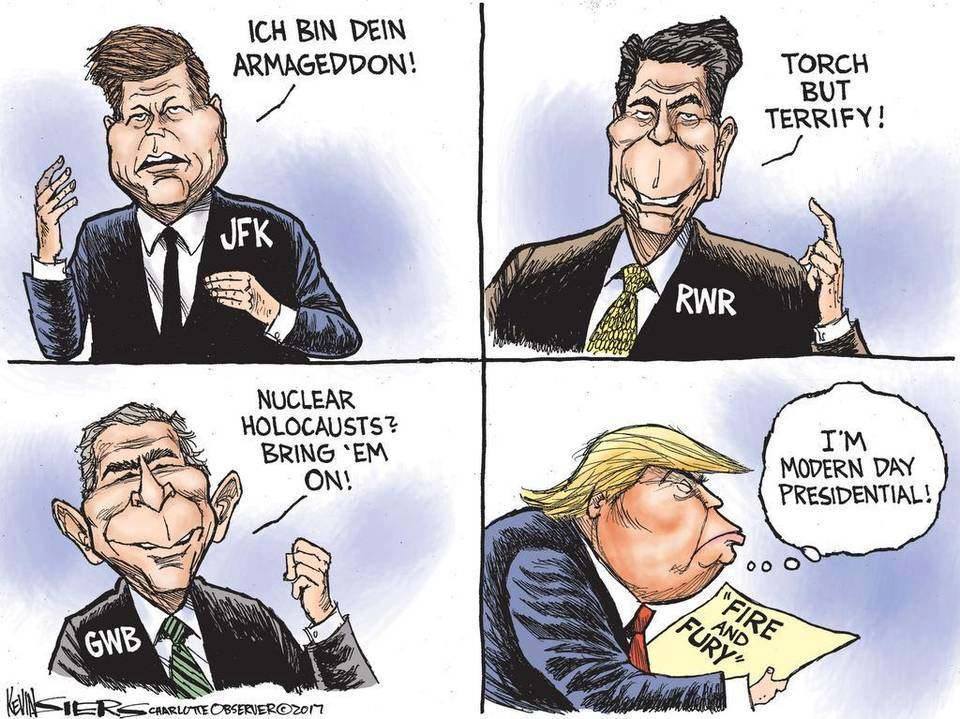 Foxconn gets $3 billion in tax breaks in exchange for building a $10 billion factory in Wisconsin. It will take 20 years for the state to break even: