Public Policy Polling (PPP) conducted a national poll after Charlottesville. Trump voters said they would rather have Jefferson Davis as President than Barack Obama by 45%/20%, while Obama won that question 56/21 with the overall electorate. Draw your own conclusions about Republicans and Trump voters.
PPP asked what racial group faces the most discrimination in America, and 45% of Trump voters said its white people, while 17% said Native Americans. Only 16% of Trump voters picked African Americans.
When asked what religious group Trump voters think face the most discrimination in America, 54% said it was Christians, followed by 22% for Muslims and 12% for Jews. Overall, 89% of Americans have a negative opinion of neo-Nazis to 3% with a positive one, and 87% have an unfavorable opinion of white supremacists to 4% with a positive one. Just 11% agreed with Trump that it's possible for white supremacists and neo-Nazis to be 'very fine people,' to 69% who say that's not possible.
PPP published the survey on August 23rd. The margin of error is +/-3.3%.
Trump vows to stay in Afghanistan: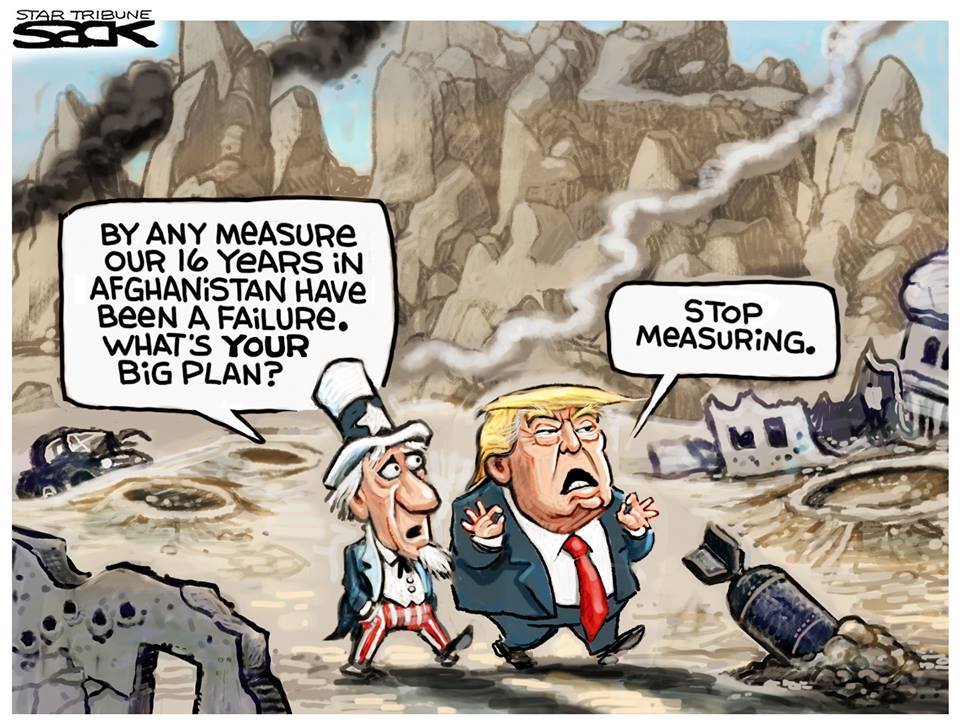 Our Navy forgets to steer the boats: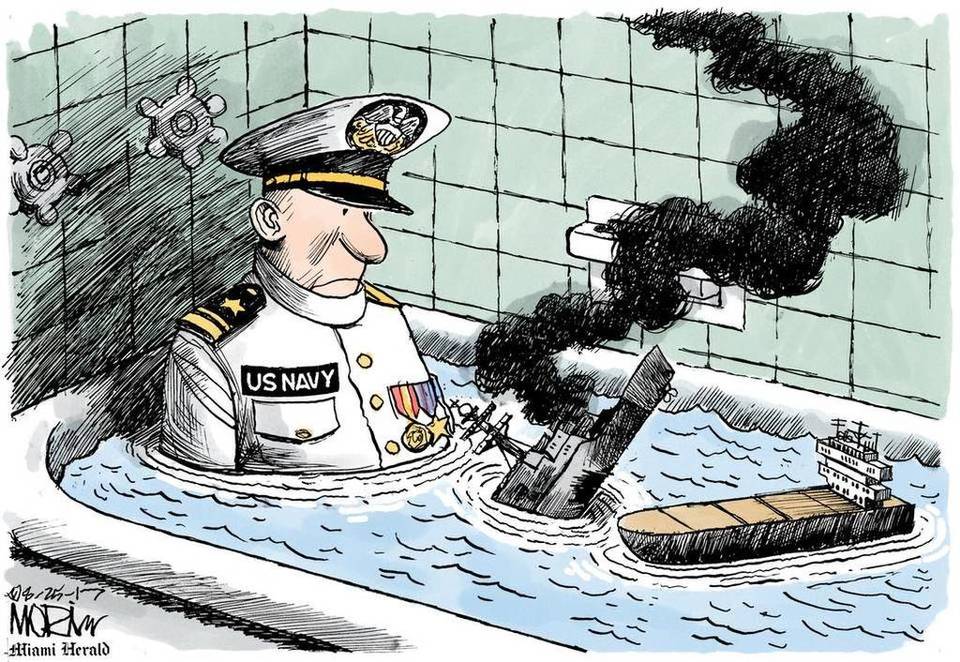 Texas changes its tune about the federal gummint: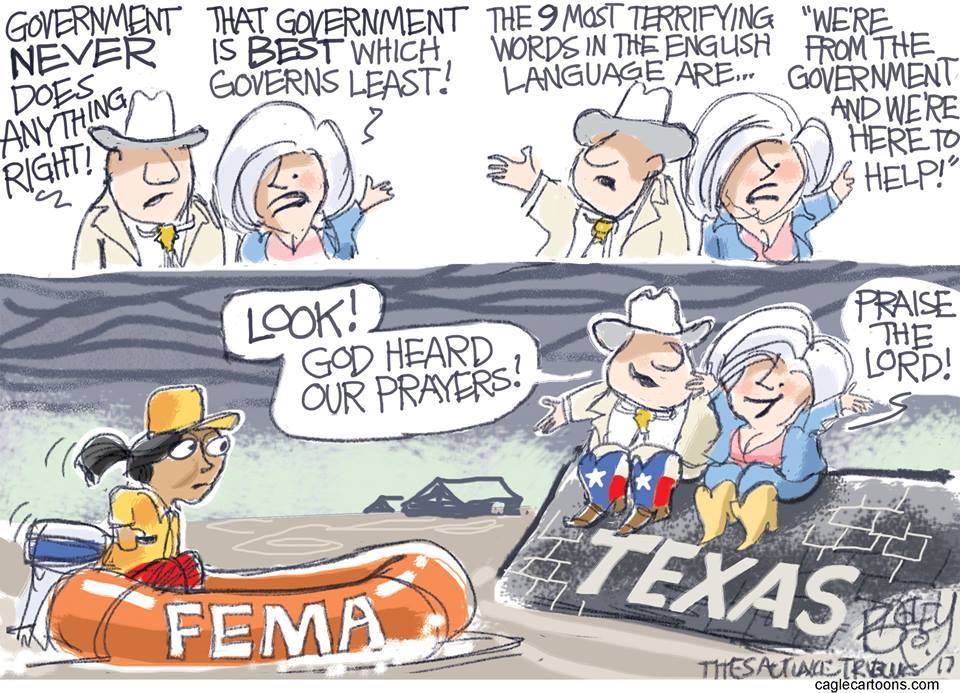 Trump threatens government shutdown: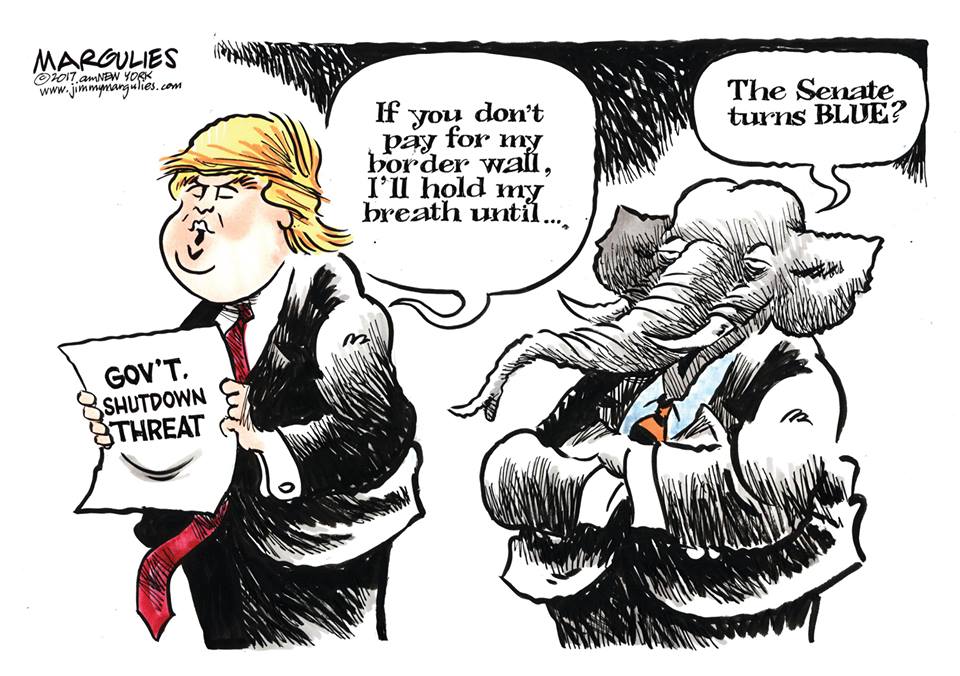 Charlottesville showed us there are vermin down below: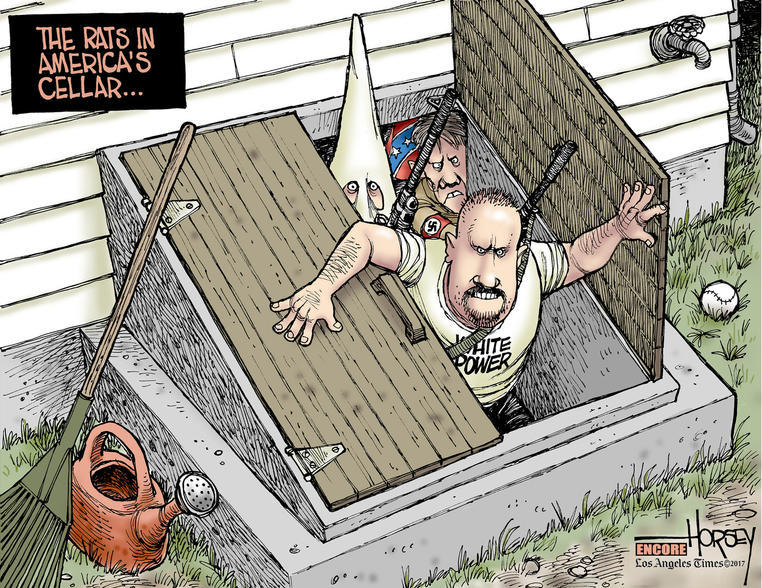 Some think total eclipses are a bad omen, but views differ: