The Daily Escape: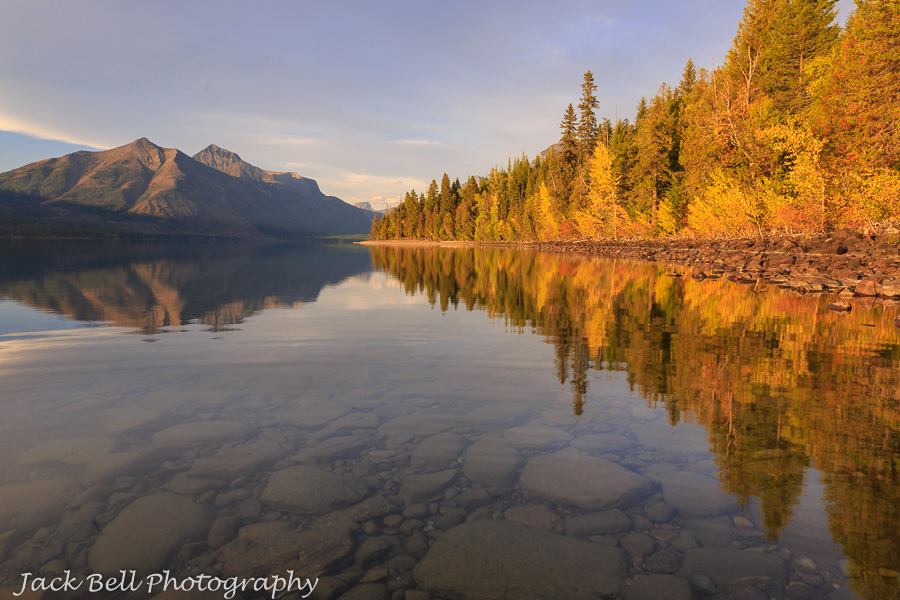 Autumn at Lake McDonald, Glacier National Park – photo by Jack Bell
Wrongo wonders where we went wrong. Was it the 2016 election, or were things heading towards the cliff for many years? Is there a way back from our national free-fall?
Another week when Trump dominates the news cycle by making it all about him. The federal response to the Puerto Rican disaster? A 10. Which president calls the next of kin of GIs killed in the line of duty? Trump, not the black guy. Who was for the bi-partisan insurance fix for Obamacare before he was against it? His Orangeness.
There was a notable softness in commentary on what Trump and the GOP are doing that is making America win. And the news from overseas is worse. Friday's NYT speaks about how our Syrian and Kurdish proxies have taken Raqqa, the headquarters of the ISIS Caliphate. It says that now that our guys have won, we have no idea who/how to fill the political vacuum we just created: (emphasis by the Wrongologist)
Trump administration officials acknowledge privately that the military campaign in Syria has by far outstripped the diplomatic campaign, to the point now where there is no real plan for what to do in a post-Islamic State Syria.
We attacked ISIS in Syria because that was popular with American voters, and doing what the neo-cons really wanted, attacking Assad in Syria, wasn't something the American public would accept. Now, ISIS is fading into the woodwork, and we will soon be face-to-face with the Syrians, Russians and Iranians. Certainly, Syria expects it will control Raqqa. What's the Administration's plan?
This is depressingly similar to what Wrongo has written this week about Iraq and Iran. Lots of energy, but no plan. Certainly, nothing that can be legitimately called "strategy".
It's Saturday, time to downshift, and find a calm place. Today, Wrongo suggests a Vente cup of Sakona Coffee Roaster's Jaizlibel Blend, (€28.00/Kilo). Note that Sakona roasts to order, so you'll need to plan ahead. Then, find your Bluetooth over the ear headphones, get comfortable, and watch the leaves fall on this October day.
Now, listen to Martha Argerich. The NYT reports that Martha Argerich, the 76-year old Argentinian pianist, and one of the world's greats, played in NYC on Friday night at Carnegie Hall. She's one of the last remaining old masters. Once she's gone, much of what we hear will sound like what everyone else is playing. She rarely visits the US, but there is a large YouTube library of her work. Here is Argerich playing Chopin's Scherzo No. 2 in B-flat minor, Op. 31 written in 1837. The video is from 1966, when Argerich was 24:
Those who read the Wrongologist in email can view the video here.