The Daily Escape: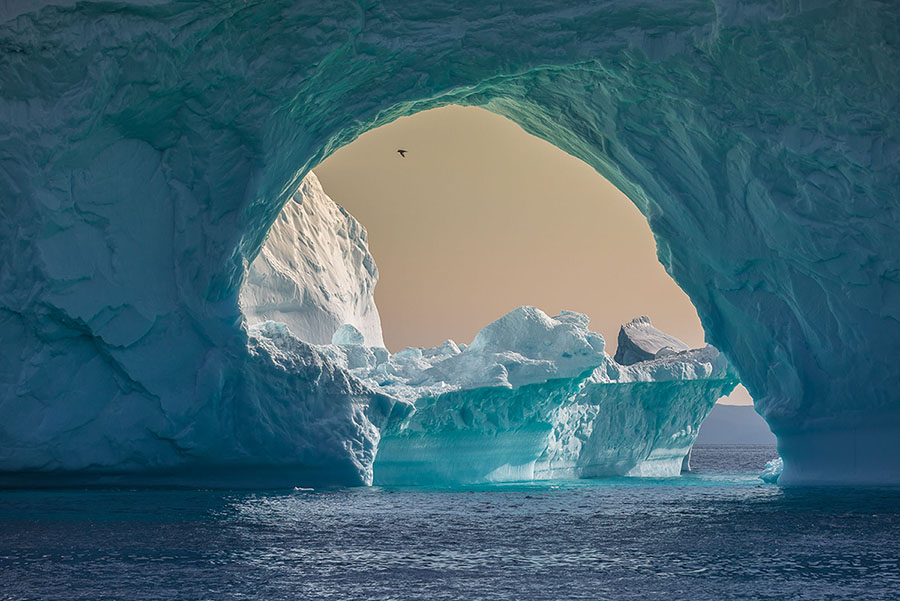 Western Greenland – photo by Marek Biegalski
Remember when conservatives said "activist judges" were a bad thing? Sure you do. Well, last Thursday, the Senate Judiciary Committee on a party-line vote, 11-9, approved 36 year-old Brett J. Talley, a right-wing activist, for consideration by the Senate to be a federal judge in Alabama.
Talley has never tried a case. He was unanimously rated "not qualified" by the American Bar Association's judicial rating committee. Since 1989, only four people have been ranked not qualified to be federal judges by the ABA, and two of these ratings have taken place under Trump.
Talley has practiced law for only three years, and while blogging last year, he denounced "Hillary Rotten Clinton" and pledged his support for the NRA. Talley said on his blog that he:
Agree[d] completely with a reader's "thoughtful response" which stated…We will have to resort to arms when our other rights — of speech, press, assembly, representative government — fail to yield the desired results…
BTW, Sen. Jeff Flake (R-AZ), that proud beacon of conservative sanity, and the lamenter-in-chief of the current sorry state of the GOP, voted to approve him.
Talley is not without some qualifications. He earned his BA in philosophy and history, Summa Cum Laude, from the University of Alabama, where he was Phi Beta Kappa. He got his law degree from Harvard, where he served as an articles editor of the Harvard Journal of Law and Public Policy.
In his brief legal career, Talley served as an associate in the DC, offices of Gibson, Dunn & Crutcher. He was a law clerk for Judge Joel F. Dubina on the United States Court of Appeals for the Eleventh Circuit, and was also a law clerk to Judge L. Scott Coogler of the US District Court for the Northern District of Alabama. He served as the Deputy Solicitor General in the Alabama Attorney General's Office. Earlier, Talley was a speechwriter for Senator Rob Portman and as a senior writer for Mitt Romney's presidential campaign.
Remember when conservative pundits argued that Sonia Sotomayor was unqualified?
Dianne Feinstein asked Talley how many times he had appeared in a federal district court. This was his reply:
To my recollection, during my time as Alabama's deputy solicitor general, I participated as part of the legal team in one hearing in federal district court in the Middle District of Alabama…
So, while we were distracted by Trump's Asia trip and the Judge Roy Moore disaster, a rabidly partisan 36-year-old attack dog with scant legal experience was approved by the Senate Judiciary Committee on a party-line vote for a lifetime appointment to the federal judiciary.
This is another example of how the Republican Party has lost its moral and ethical bearings. They also spent the weekend rallying around their other prize Alabamian, Roy Moore, the sanctimonious candidate for the US Senate, who is accused of sexually molesting a 14-year-old adolescent girl.
A brief meditation about on-the-job experience: A person who lacks significant job experience will always be a poor problem-solver. Job knowledge is a prerequisite to solving problems in your occupation. There are things that you just can't learn in the classroom, or by reading a textbook. Does anyone want a first year medical student performing surgery on them? If Talley had sat as second chair for 10+ jury trials, he would have had experience equivalent to a doctor's residency.
How can this guy be turned loose to run an appeals court courtroom?
This is one area where the GOP is just willing to win. Seemingly, they have a killer/competitive instinct that the left lacks. "Holding your nose" isn't necessary for the GOP. Standards be damned, this Talley guy can be counted on to vote correctly on the key social issues of concern to the Republican base.
Time to wake up America! Trump will fill nearly 100 judgeships that were vacant when Obama left office, thanks to a slowdown engineered by Mitch McConnell during the final two years of Obama's term.
Now, not all of them will be lightweight, right-wing ideologues like Brett Talley. So, it's time for America to beat on the heads of Republican senators whenever an awful nominee is put forward. We have to hope that not all Republican senators will march in lock-step, and appoint all of the Brett Talley's that the GOP can find.
To help you wake up, here is the J. Geils Band with their 1974 cover of "Funky Judge", originally by Bull & the Matadors:
While on the subject of judges and music, Stephen S. Trott, a justice of the US Court of Appeals for the Ninth Circuit, was a member of the folk group, The Highwaymen.