(There will not be a Monday Wake Up Call this week. Blogging will resume on Tuesday 12/12)
Jerusalem, Roy Moore, Franken, Bears Ears. Quite the week, but let's start with this: Walmart pulls controversial t-shirt that encourages violence toward journalists: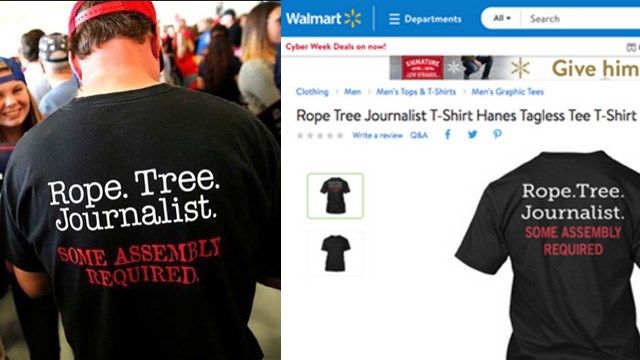 The t-shirt's message is: "Rope. Tree. Journalist. SOME ASSEMBLY REQUIRED". Walmart has now pulled it from its website. The shirt was also sold in the online store of a company called Teespring, who was the third-party seller for Walmart. The shirt was circulating well before that, though, as Jezebel found a tweet referencing the shirt from April of 2009.
Teespring allows users to design their own t-shirts and other merchandise. They sold a shirt with the words "Black women are trash", and one that said "Eat Sleep Rape Repeat". Wrongo fears that there will be no recovery from our slide to the lower reaches of hell.
Trump gave the Middle East a sign. Now he wrongly expects peace will break out: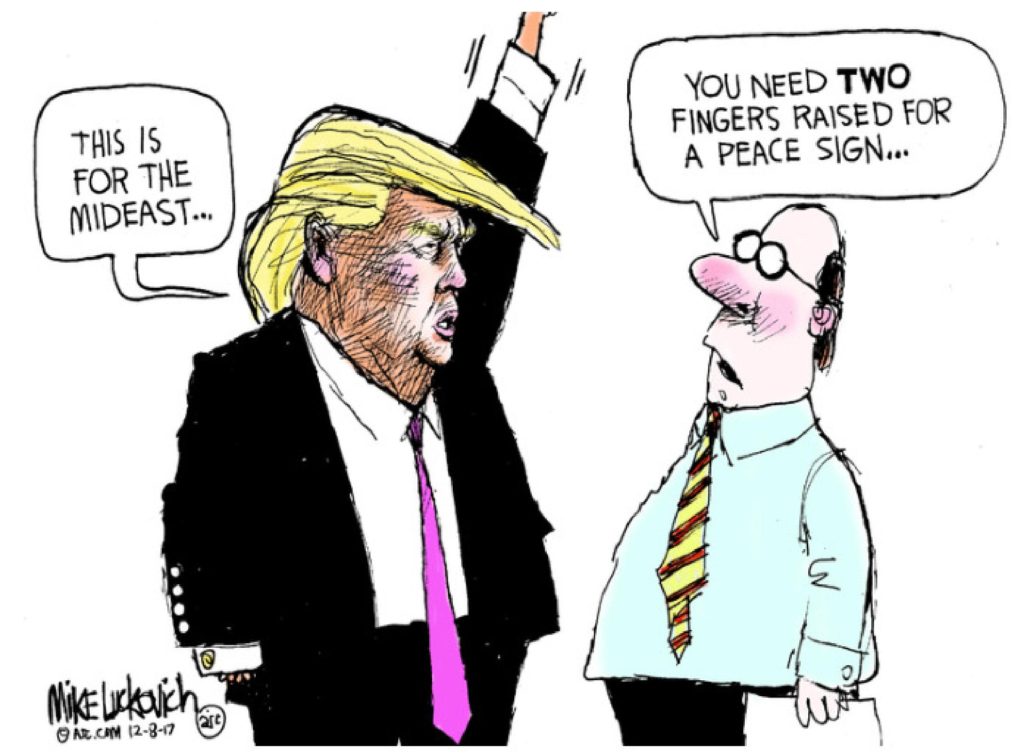 Trump has success getting the world to change the subject: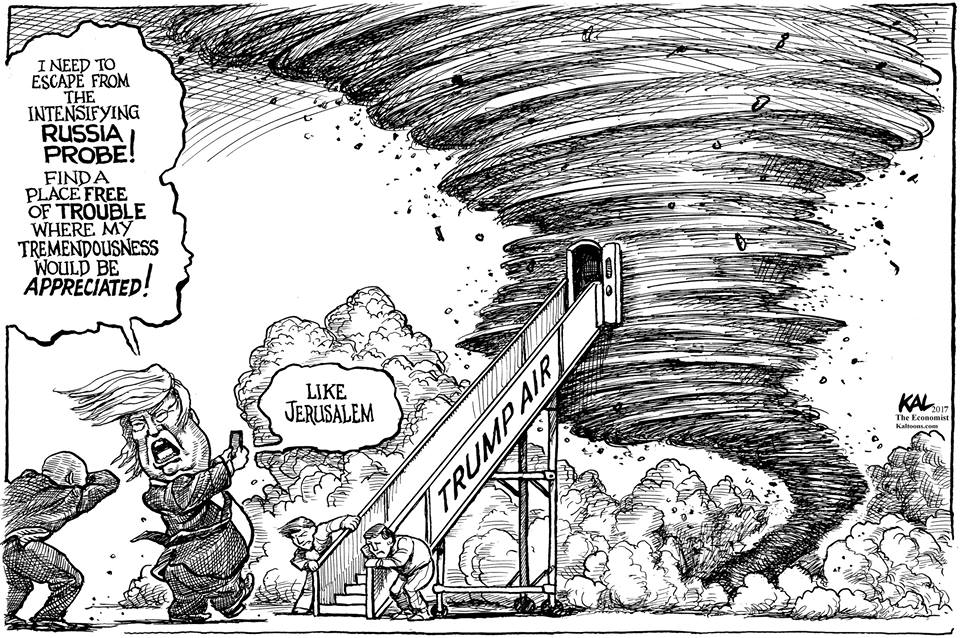 Franken's out. In with the new (giant) asshole: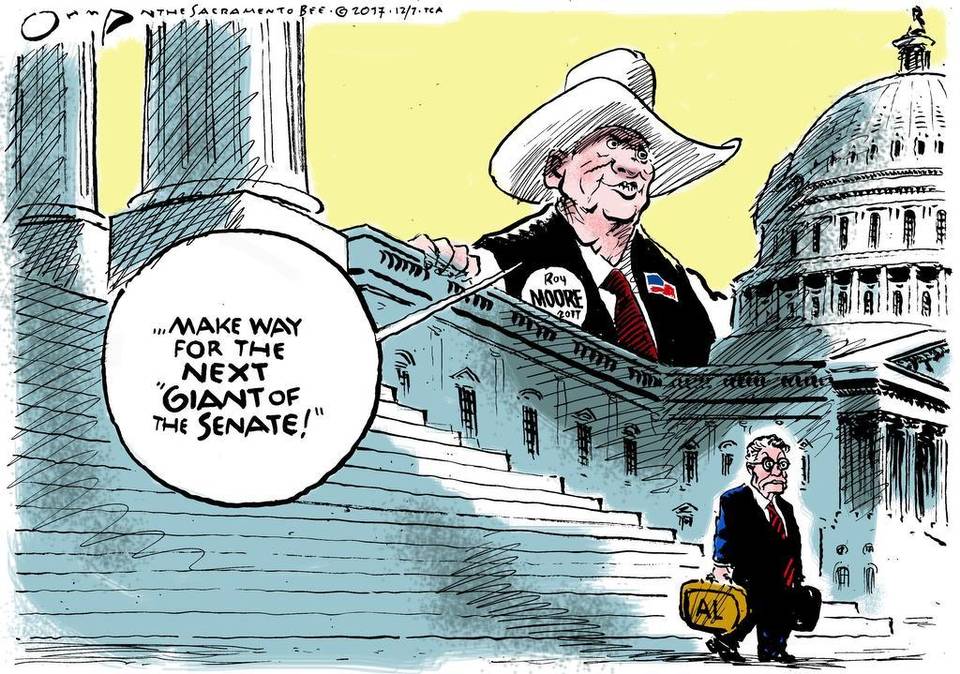 The logical outcome of the religious freedom argument: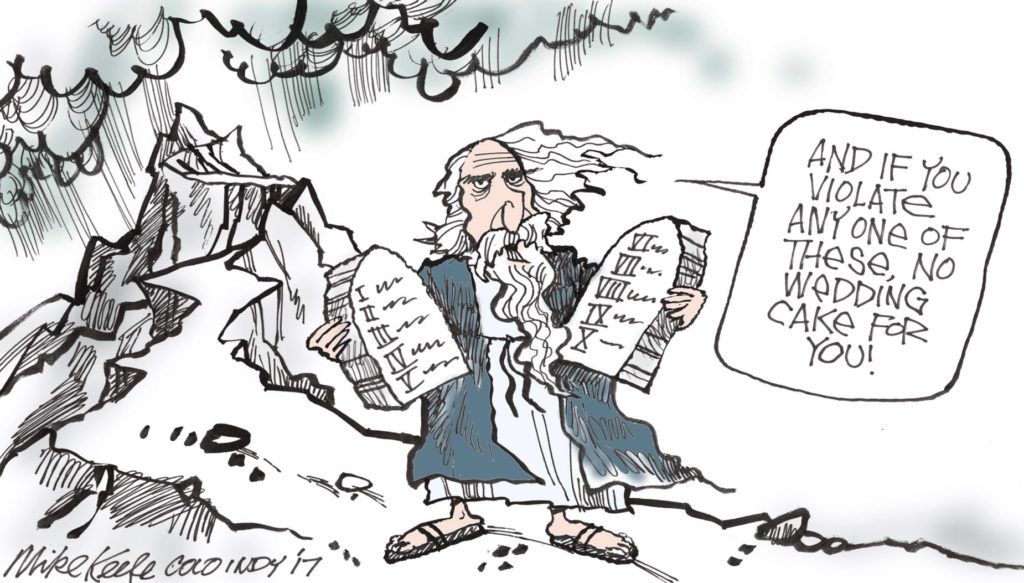 Waiting for the trickle down is like waiting for Godot: