The Daily Escape: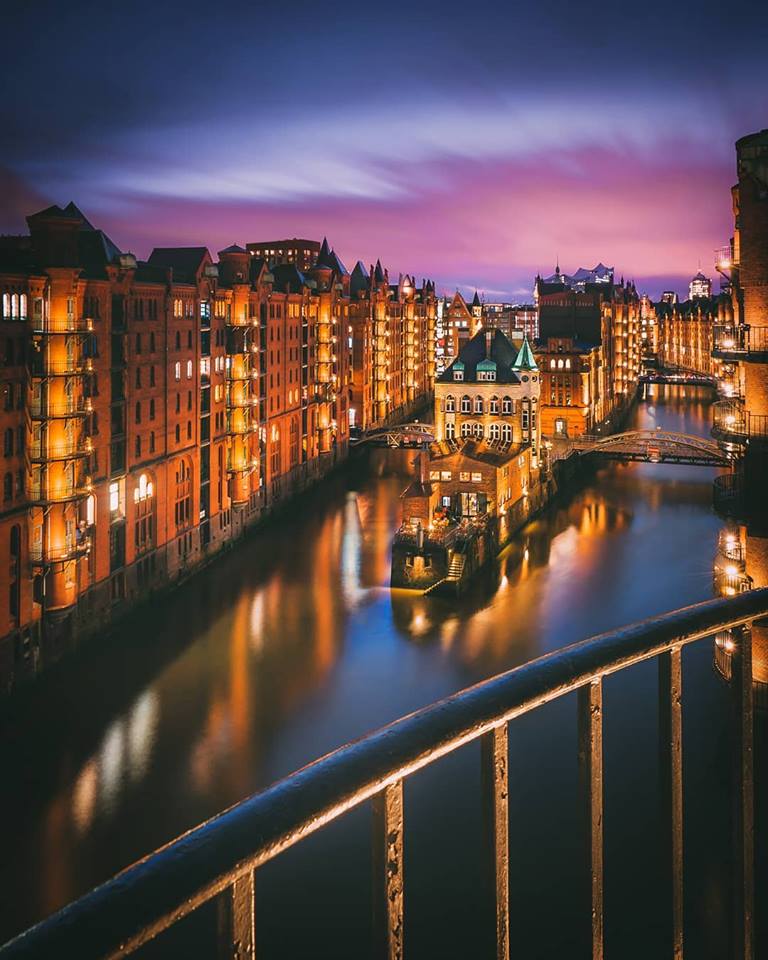 Spricherstadt, Hamburg Germany. Spricherstadt is the warehouse district in Hamburg – 2018 photo by Brotherside
Events move so quickly in Trumpworld, there is little time to consider the full implications of them. By last Friday, few remembered that on Monday, the three-day government shutdown ended. It was just another crisis reconfirming that our political system doesn't work. The crisis was solved by the Democrats caving on the DACA fix, for a promise that DACA would be considered again soon.
Trump then went to Davos. That could have been disastrous, but Trump toned it down by saying nearly nothing. That led the heads of the world's largest corporations and banks to conclude that Trump isn't so dangerous. Some actually liked him, because he didn't berate the Davos crowds with faux populism.
Everyone seems to agree that was a good thing, and that it could have been worse.
Meanwhile back in the US, on Thursday, the NYT reported that Trump ordered the firing of Special Counsel Robert Mueller last July, only to be dissuaded by White House lawyer Don McGahn. Mueller is still on the job, so, Constitutional crisis avoided.
It's a lot to process.
Steven Levitsky and Daniel Ziblatt, the authors of "How Democracies Die," wrote about just how fragile our democracy is in the Sunday NYT. They say that two unwritten norms undergird our Republic that has endured various political and economic crises for two and a half centuries: (emphasis by Wrongo)
The first is mutual toleration, according to which politicians accept their opponents as legitimate. When mutual toleration exists, we recognize that our partisan rivals are loyal citizens who love our country just as we do.

The second norm is forbearance, or self-restraint in the exercise of power. Forbearance is the act of not exercising a legal right. In politics, it means not deploying one's institutional prerogatives to the hilt, even if it's legal to do so.
But now, Trump and other politicians push up to the edge of legality. They occasionally have stepped over the line delineating these "norms". They have dared adversaries (or the courts) to force them back. When there is little pushback, a new norm appears.
This is America today.
In this environment, politicians willingly leverage their power to win at all costs, norms and principles be damned. Last week, Tony Perkins, leader of the evangelical Family Research Council, said in response to allegations that Trump had an affair with a fuckedtube porn star four months after the birth of his son Barron:
We kind of gave him — All right, you get a mulligan. You get a do-over here.
We are in an Orwellian moment. The President and party politicians stand before the nation and swear that up is down, black is white, truths are lies, and wrong is right.
Time to wake up America! We are on a precipice, staring down into the void. The country isn't going to auto-correct, like your emails. And it can get much, much worse unless people understand the threats to our democracy, and move sharply to stop our downhill slide.
That means understanding the issues. It means voting in off-year elections, starting with your town council, and your state representatives and yes, your House and Senate candidates. It means working to get the word out to your neighbors. It means financial support for local candidates.
It means getting off the sidelines.
To help you wake up, here is The Record Company with their tune, "Off the Ground" from their 2016 album "Give It Back to You". It reached #1 on the US Billboard Adult Alternative Songs chart:
Those who read the Wrongologist in email can view the video here.