Well, two things Wrongo never thought would happen: Revived student activism, and the US winning an Olympic gold medal in Curling! Wrongo cares deeply about the former, but not so much about the latter.
The week was dominated by the continued fall-out from the Parkland shooting. The gun debate produced a rich harvest of appropriate cartoons, like showing how the NRA would re-write the Second Amendment: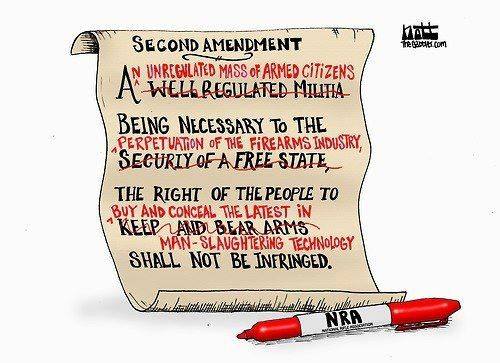 The gun debate points out some GOP inconsistencies: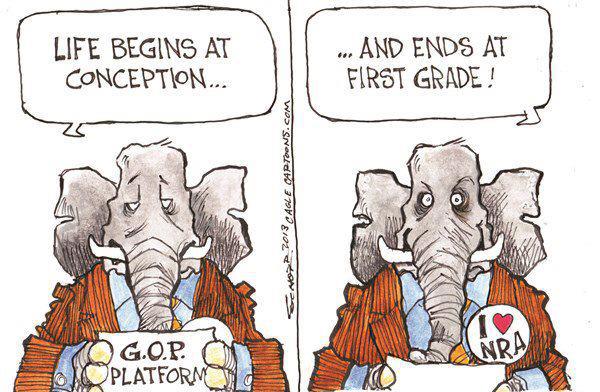 McConnell and Ryan try reframing the issue: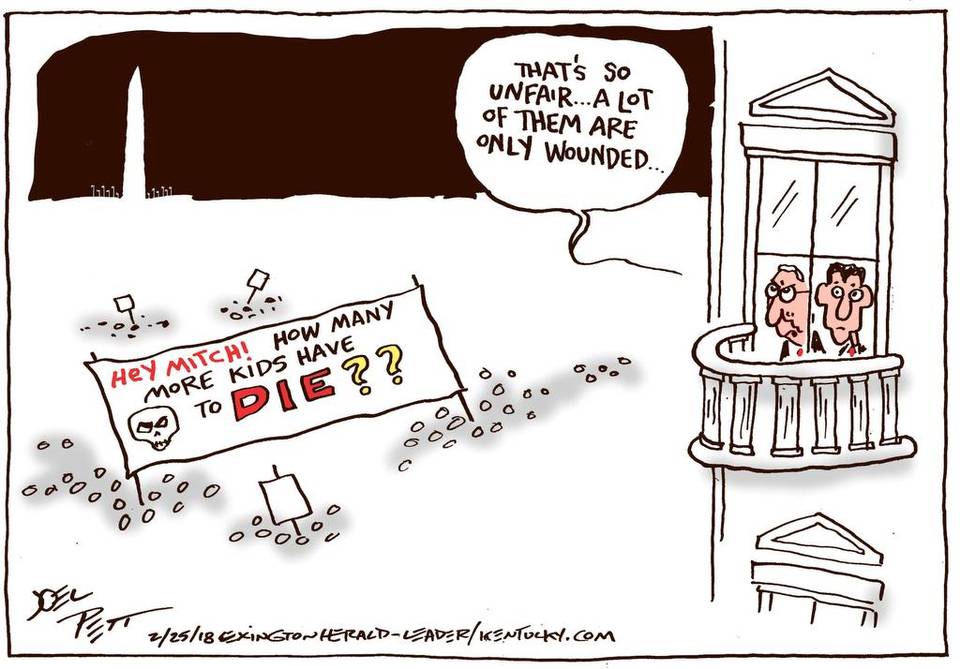 LaPierre has a message for Mitch: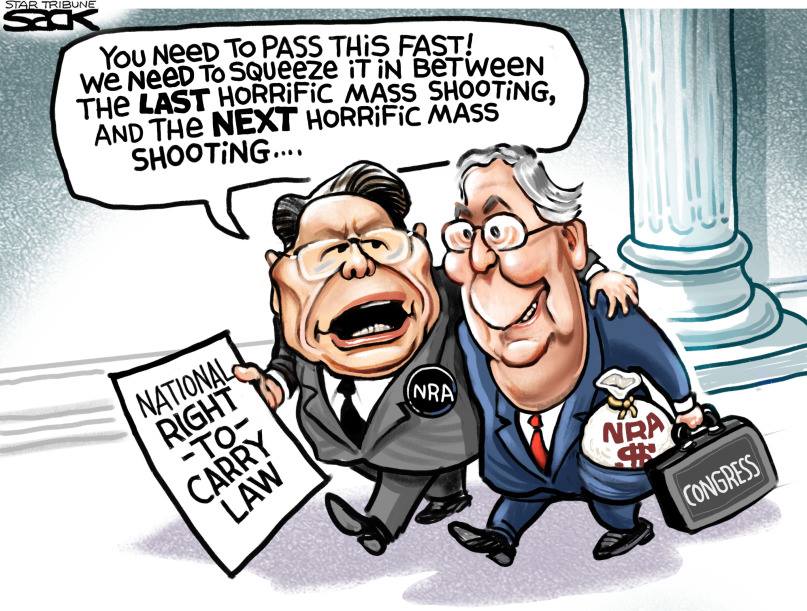 NRA says only one Amendment really matters: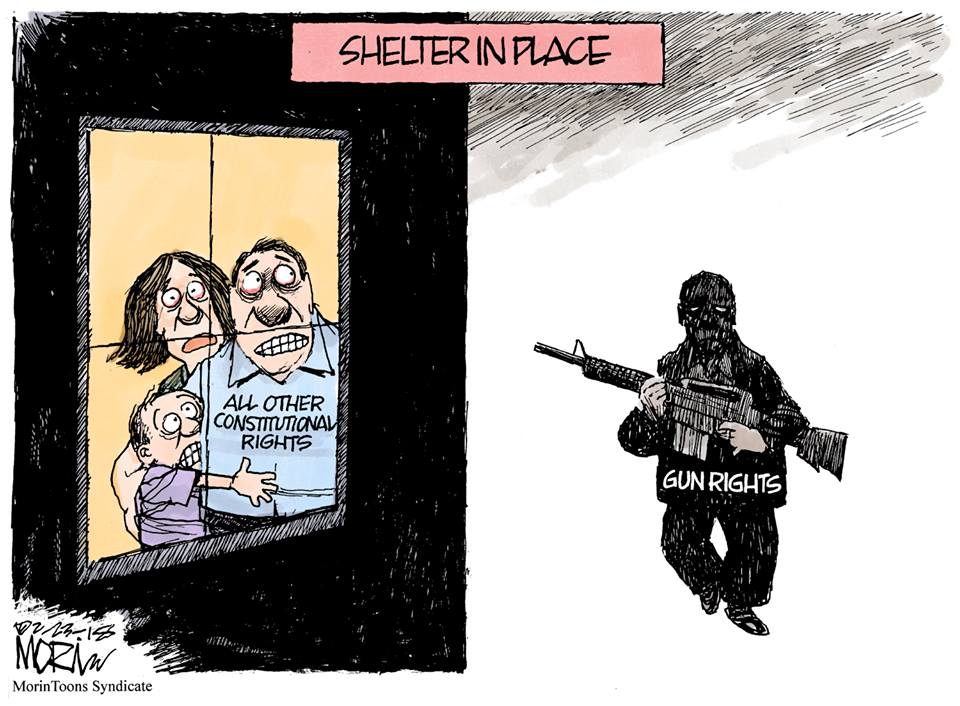 Trump says we should arm teachers and pay them bonuses for carrying. Think of the consequences: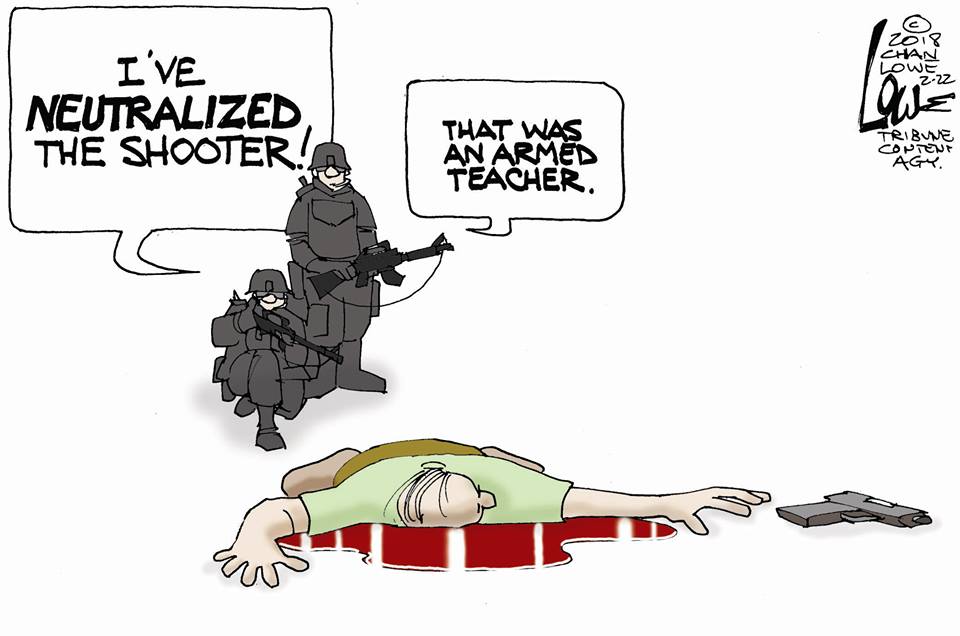 Where teachers packing heat will lead: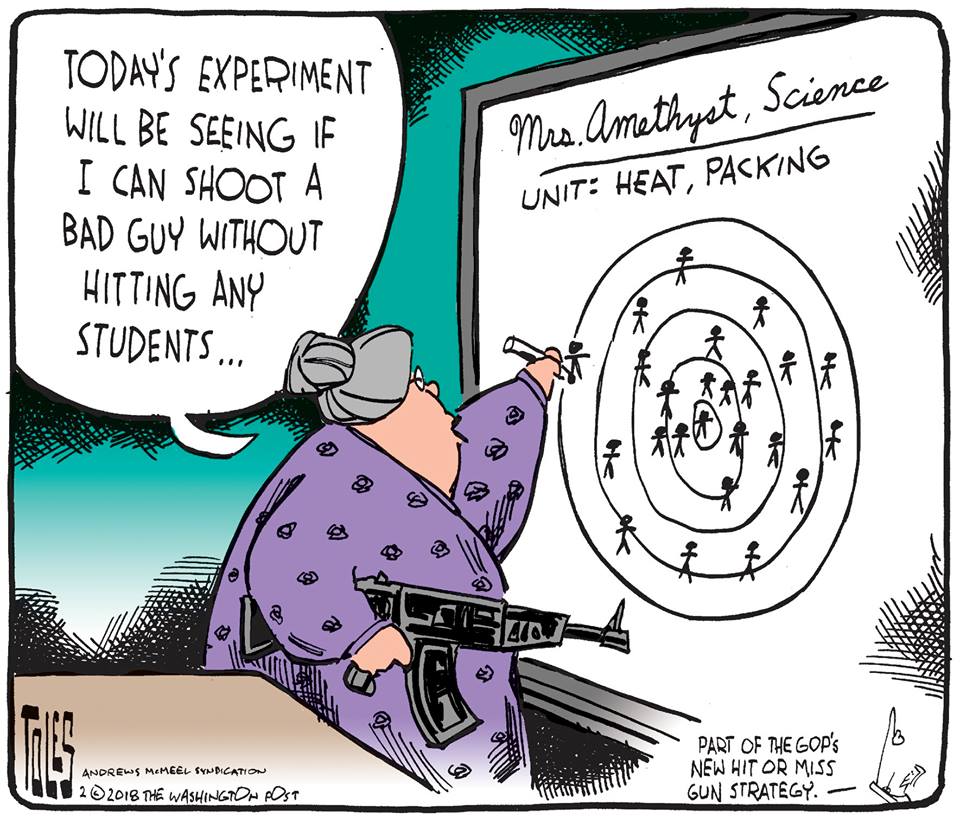 And how would kids react to guns in the classroom?