A few words about the Nunes memo: We had already heard all that it contains, so there's nothing new to chew on except today's Super Bowl nachos. Its main argument is that somehow, super-crafty Democrats, in league with the FBI, tricked four separate FISA judges into extending surveillance on suspected foreign agent, and Trump campaign staffer Carter Page. How? By omitting that the "primary source" of the information on Page was the "paid-for-by-Democrats" Steele dossier, which is "compromised by partisanship".
Except that the Nunes Memo doesn't prove any of this. The initial FISA warrant against Carter Page was based on the fact that the guy was a known counterintelligence risk who was in the habit of traveling to Moscow and Budapest and mixing with Kremlin officials and spies. The Steele Dossier took independent note of this, (which speaks to Steele's ability to uncover at least some real information), but Page's activities were already suspect, regardless of who paid Steele.
So, no matter what the Nunes memo claims, Steele's information wasn't crucial to their interest in Page, who had been under FISA surveillance since 2013 for his contacts with Russian spies in NYC.
The idea that the FBI only pursued Page because certain members of its management had Democratic sympathies is ridiculous. Would Trump have traded how he was treated by the FBI in October 2016 for the way Clinton was treated?
The FBI actually told the NYT that they gave Trump a clean bill of health. They incorrectly assured the public that Trump's campaign was not being investigated for its ties to the Russians when that was exactly what they were doing. Were they in cahoots with Democrats when they did that?
Democrats must learn to pick their battles. Why scream about releasing a memo that most people (excluding Trumpsters) can now see is a nothingburger?  What exactly were they trying to keep secret?  Ordinary people don't appreciate Chicken Little behavior. And most of the time they will give equal weight to Chicken Little A and Chicken Little B, because that's how they have learned to deal with squabbling children.
Americans SO want politics to be honorable.  It's not. It's just war by other means, on other battlefields.
Shots were fired from the Peanut Gallery: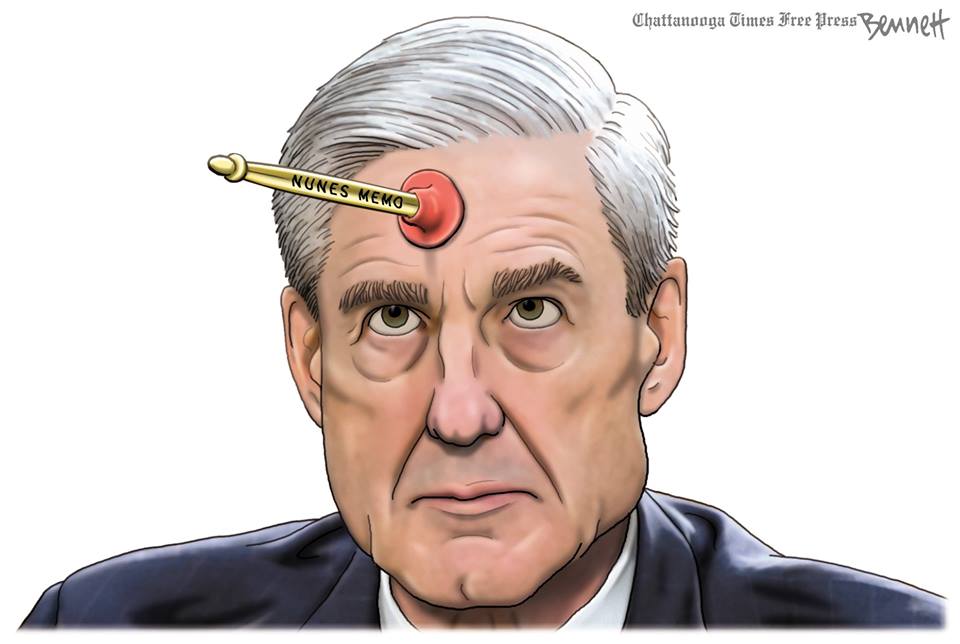 Nunes actually said what he meant: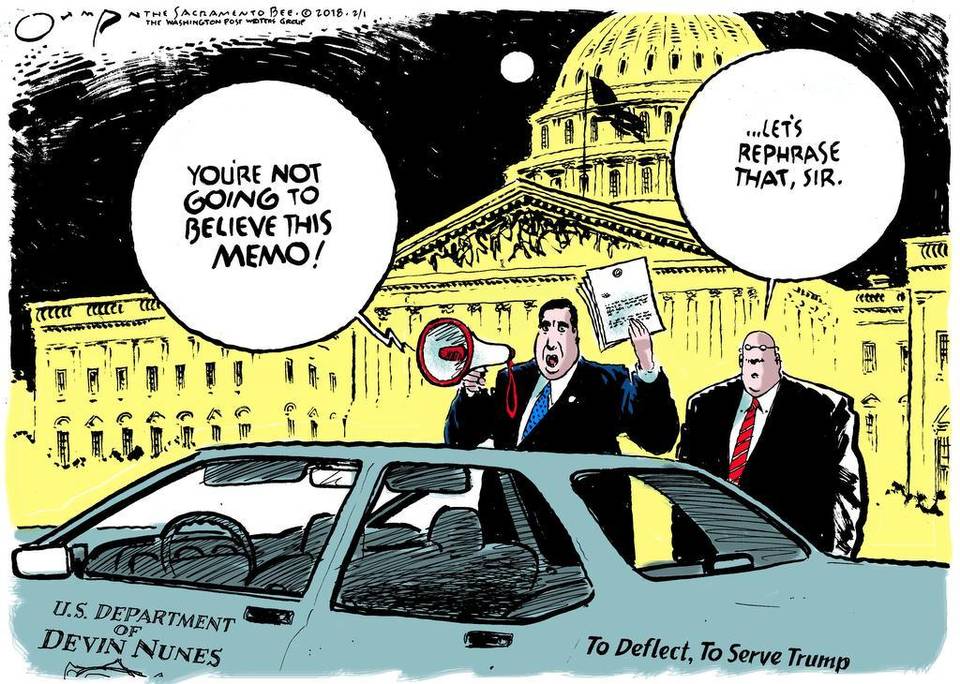 State of the Union speech was damaging to Democrats: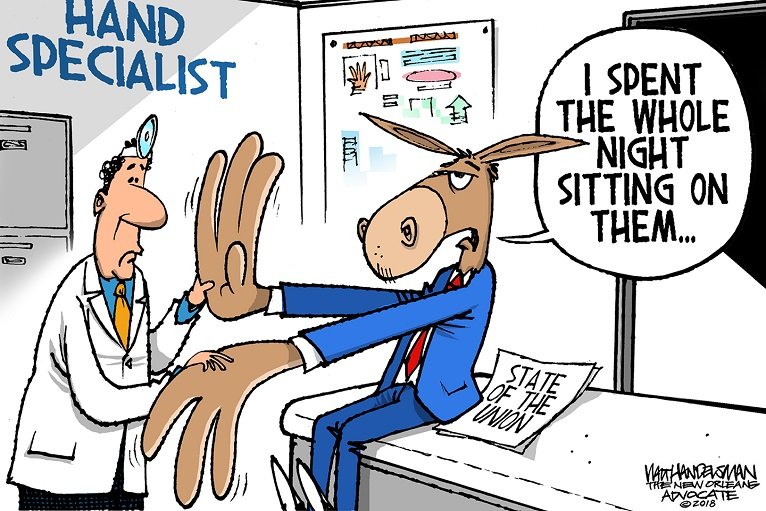 Trump missed his real favorites in the Gallery: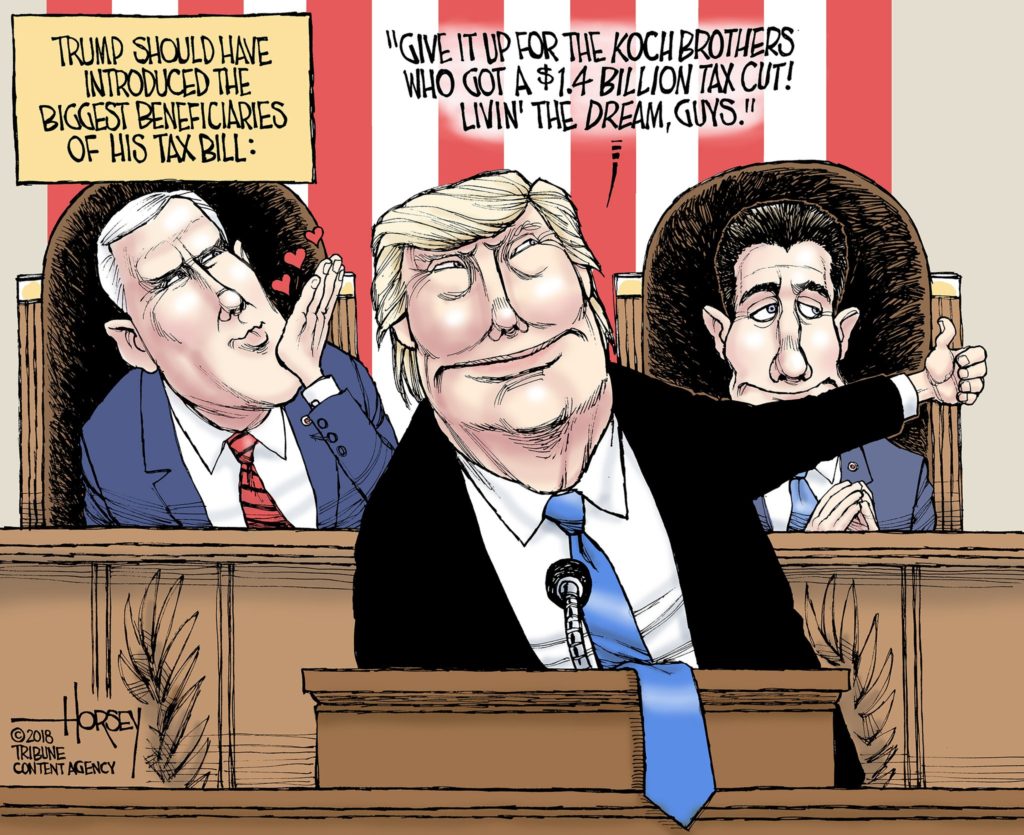 Think about this during the Super Bowl: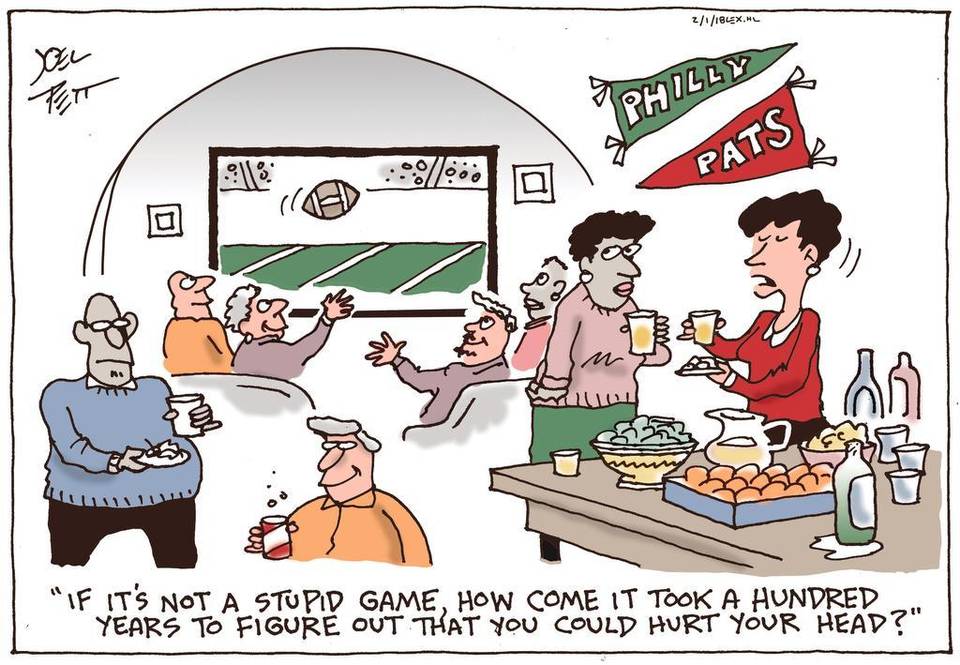 Still relevant on groundhog day two years later: