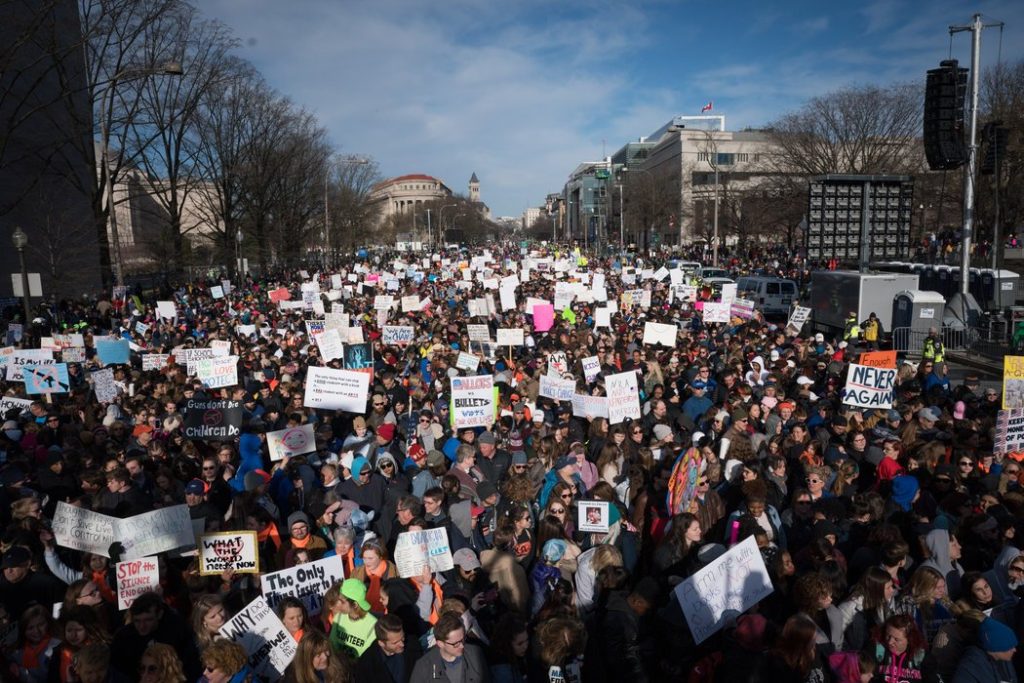 March for Our Lives  in DC – 3/24/18 NYT photo by Erin Schaff
The March for Our Lives took place yesterday. High schoolers led the rest of us, marching against America's gun culture, and against politicians who do nearly nothing to solve the slow-moving disaster that is our government's response to mass murders in our country.
Nobody knows where this will lead. It could be part of something big that changes our society, or it could lead to nothing. But, we can be sure that nothing can change without electing a different set of politicians.
That won't happen unless the public gets behind the demonstrators. MLK Jr. knew this. Wrongo is sure that Emma Gonzalez, and the other activists from Stoneman Douglas know this too. We must support them, and demand that our politicians actually do something about gun violence, or lose their jobs.
On to cartoons. MLK approves: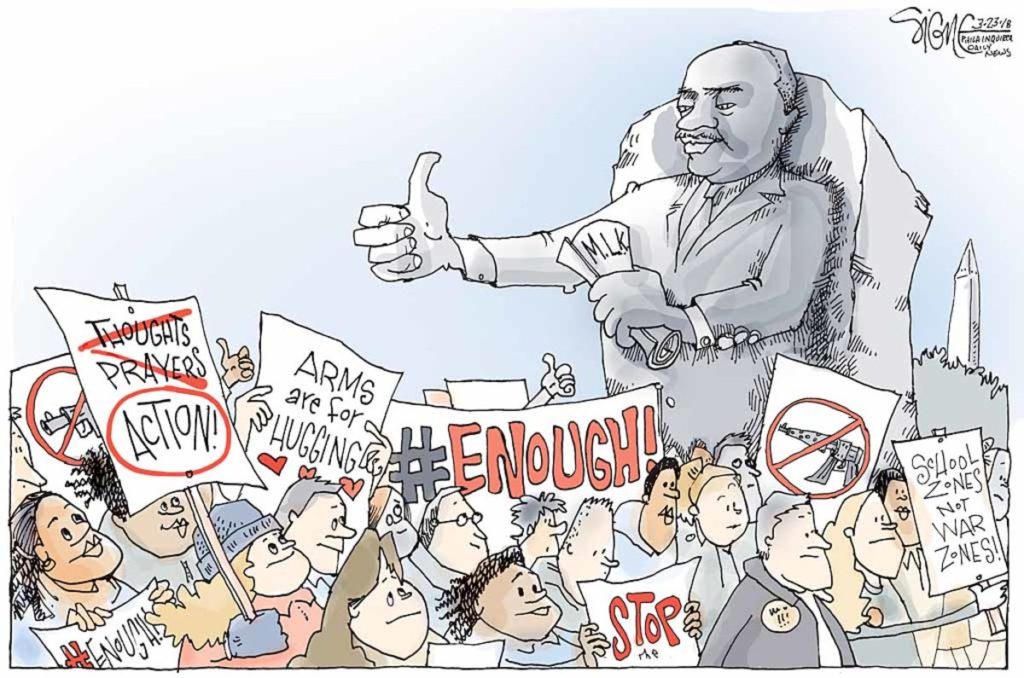 Unlike Congress Critters, these kids seem immune to cash that comes with strings attached: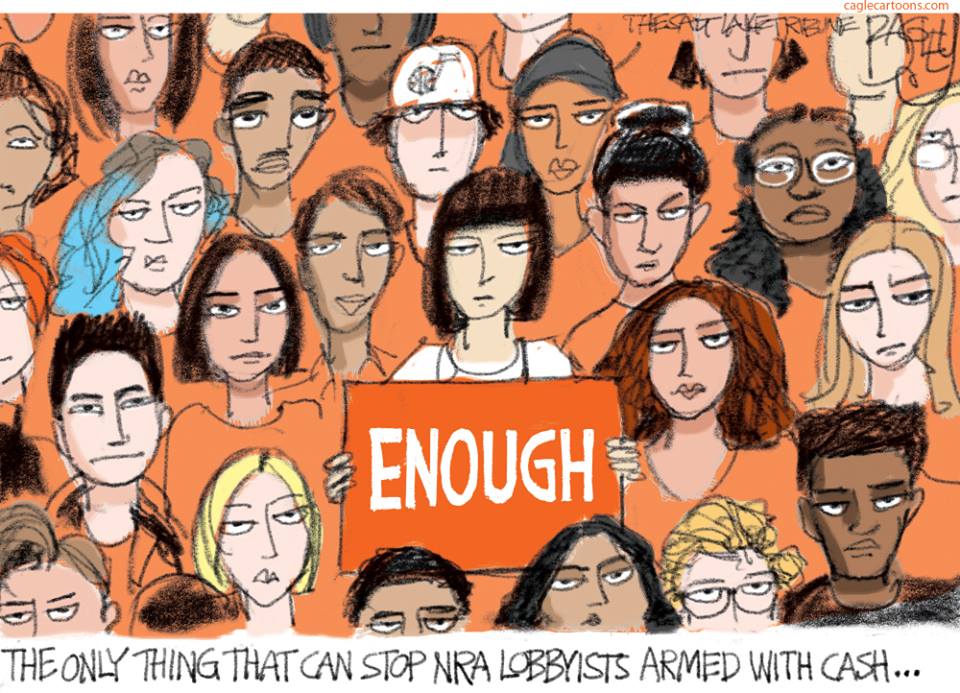 Austin TX is safe, but the bomber didn't fit the stereotype: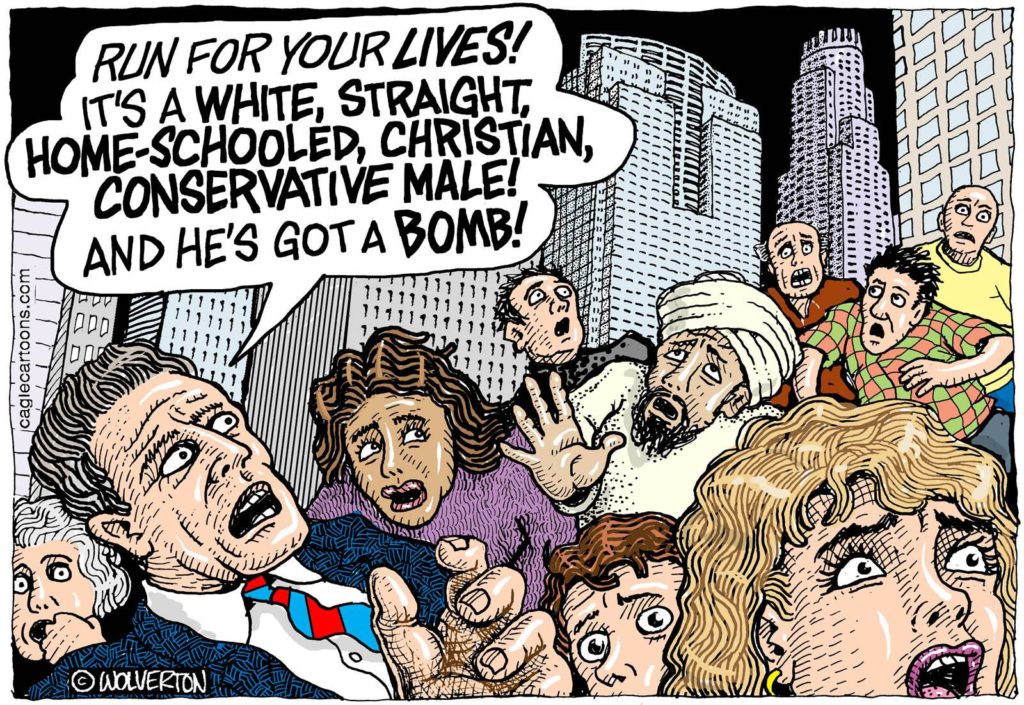 John Bolton's mustache grows even more alarming: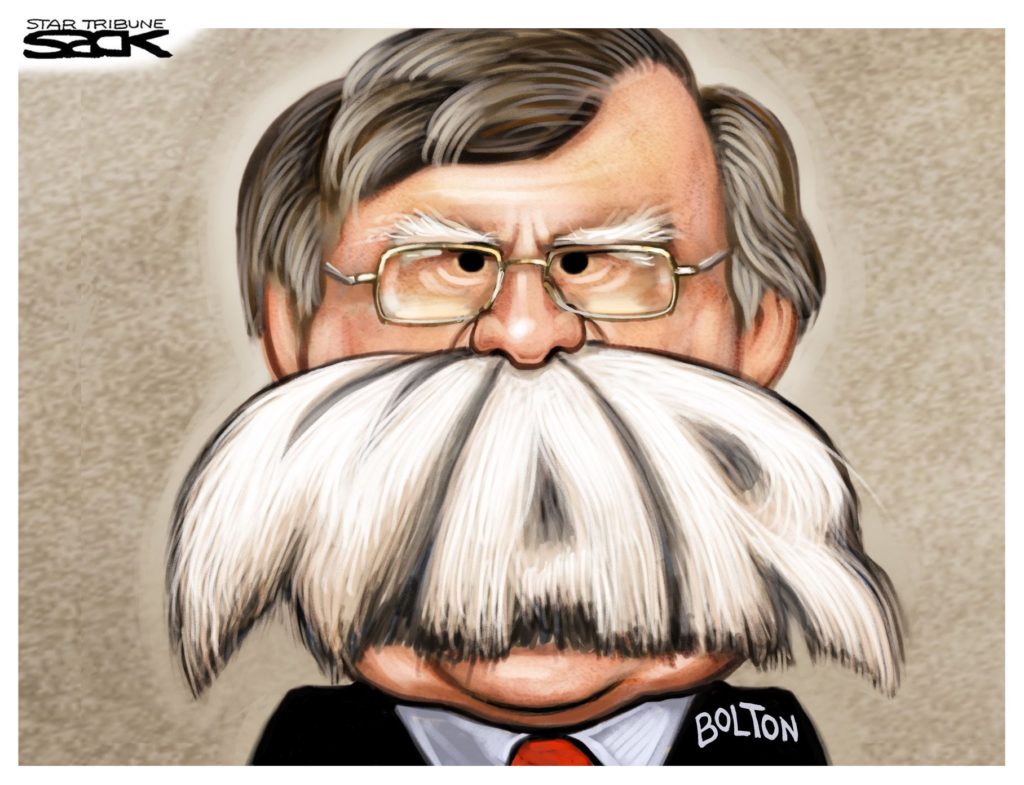 Facebook's mismanagement of personal information makes Zuckerberg look bad: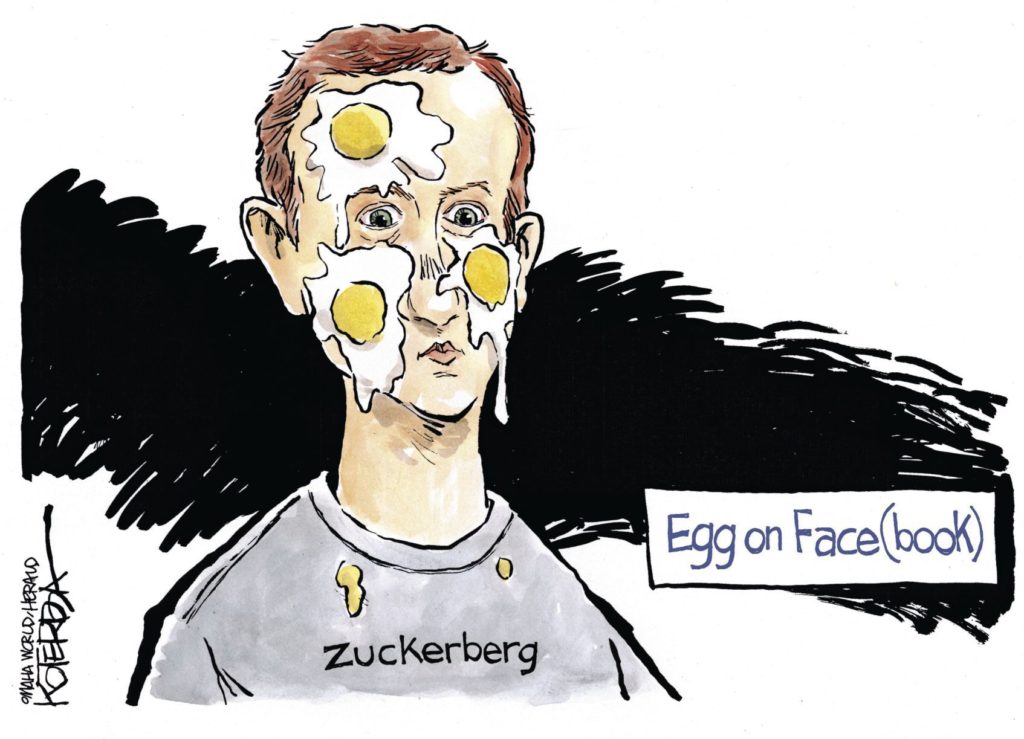 GOP lost gerrymander case in PA. What's next?