Jeff Sessions isn't the only Republican who is anti-immigrant. Arizona Republican State Representative David Stringer addressed the Yavapai County Republican Men's Forum this week. He called immigration an "existential threat" to America: (emphasis by Wrongo)
60% of public school children in the state of Arizona today are minorities. That complicates racial integration because there aren't enough white kids to go around.
Stringer helpfully explained what happens when there aren't enough white kids:
And when you look at that 60% number for public school students, just carry that forward 10 or 15 years. It's going to change the demographic voting base of this state…..Immigration is politically destabilizing.
He says 60% of the kids are "minorities", but the math says they are the majority. Maybe he's using the "nonwhites are 3/5ths of a person" rule.
On to cartoons. It was difficult to know if Singapore was real, or a reality show: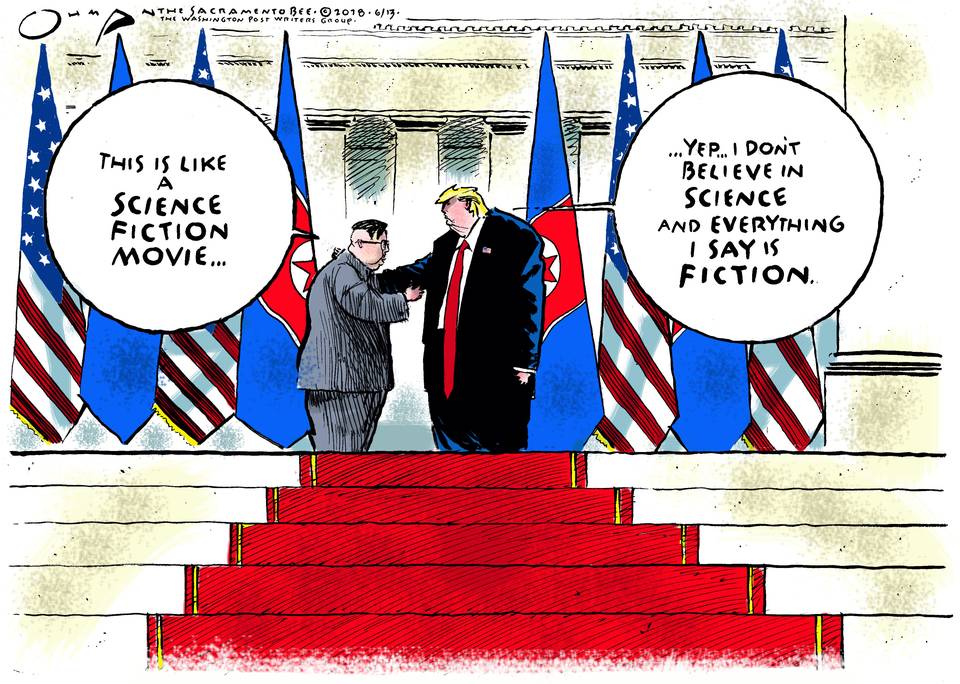 Kim and Trump agreed on one thing: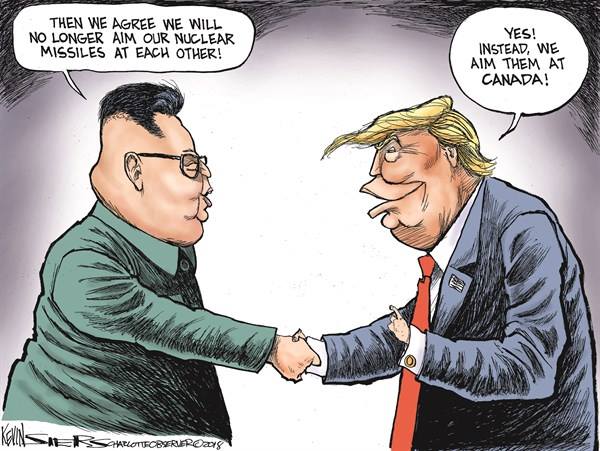 Kim debriefed the team back home: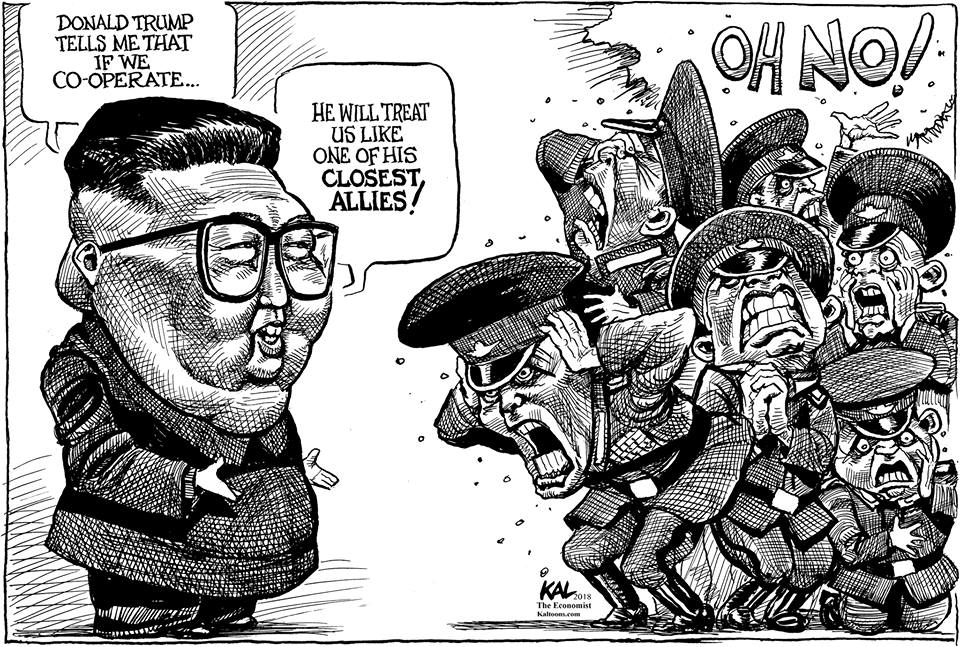 The big thing we have to fear: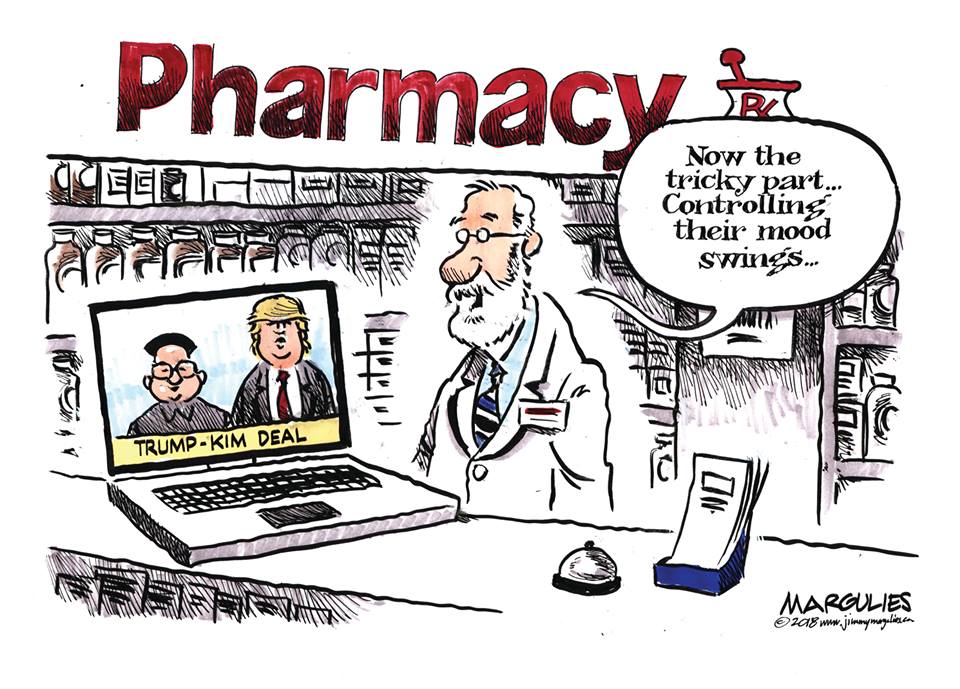 Sessions fails bible study. The Boss wasn't amused: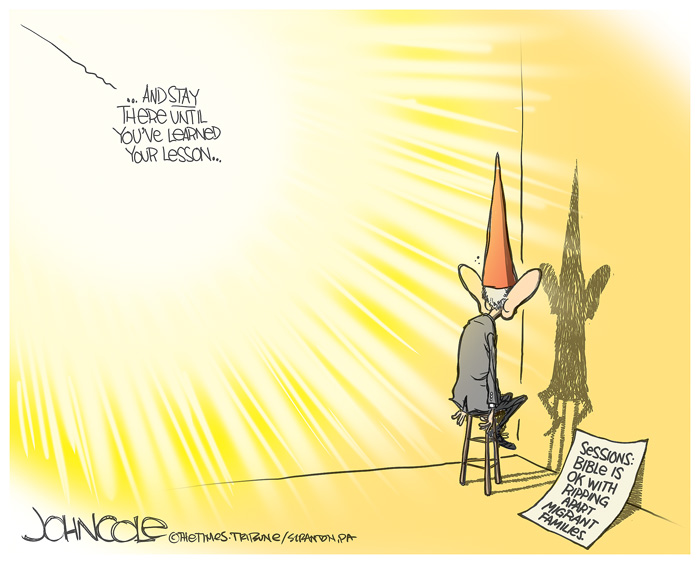 Sessions asks excellent question in bible study. Gets correct answer: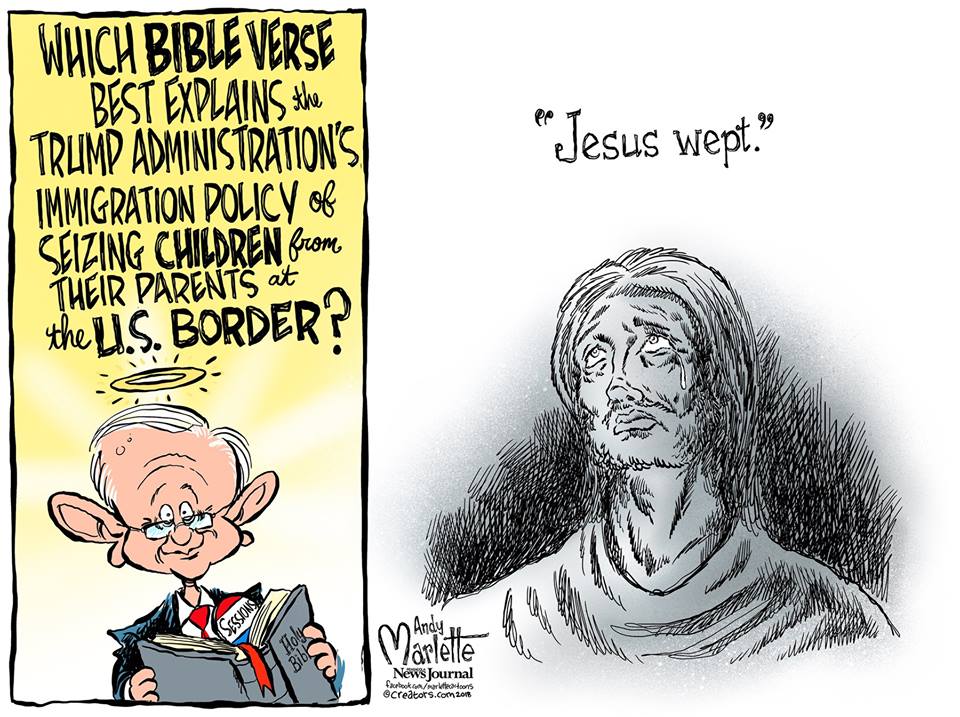 California's referendum on whether to break into three states isn't necessary: