The Daily Escape: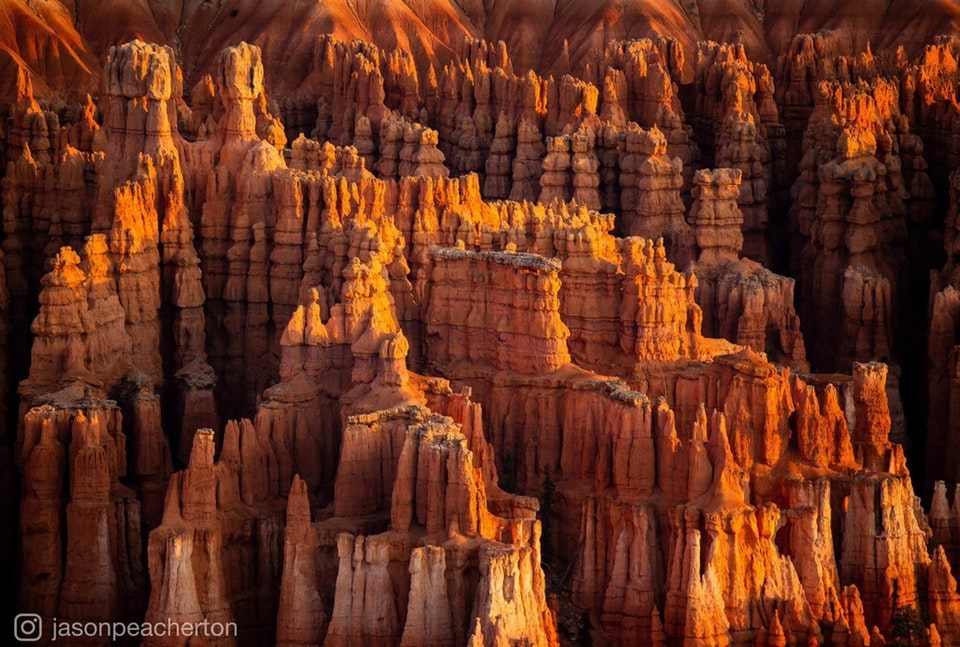 Bryce Canyon NP at sunrise – 2018 photo by ThePeachster
McCain will lie in state in Arizona's capitol. Then, he will lie in state in the Capitol Building rotunda in Washington. Two former presidents will give eulogies at his funeral. Wrongo mused with a relative about why John McCain is being treated so differently from most other politicians who die in office.
She said: "America has no heroes."
John McCain was a senator. His own party never fully trusted him. Democrats never knew what to make of him. He was occasionally with them, but he was against them on everything else. He called himself a maverick; he was certainly a pain. Why are we celebrating McCain as an American hero?
We are at the confluence of two tides in our history. First, we lionize our soldiers. We thank them for their service, we call them warriors. McCain spent 5+ years in a POW prison. He was tortured, and survived. So he is a heroic face for a war that we lost, a war we are still conflicted about, 40 years later.
In our intervening wars, there are individual soldier-heroes, but few stand out to us. The wars grind on, and the stories of the war heroes of our current time are fuzzy. The soldiers serve multiple tours, or we hear that they are coping with terrible post-traumatic stress. We have few contemporary genuine military heroes.
Second, our politicians have long since ceased to be heroic. McCain served six terms in the US Senate. He was old school, and some this week are calling him the "last lion" of the Senate. That tells us that despite the longevity of several other politicians of McCain's (and Wrongo's) generation, those who remain are merely ordinary.
The media wants us to believe that every American politician who dies is a great American. They seem to think that if that ever breaks down, America may stop being Great. This quasi-religious veneration of politicians is unbecoming of us as a people. It has transformed the majority of public offices into ones that are attractive mostly to people who are unfit to hold them.
In today's politics, we're usually trying hard to avoid electing the greater fool among the terrible options available to us. Most of the time, we have done that. But here we are: Donald Trump can't carry John McCain's jock, but he's our president. This is from John Pavlovitz:
As the funeral for Senator John McCain approaches, we find ourselves in yet another occasion of national consequence; one our supposed Commander-In-Chief is intentionally excluded from because he is beneath the dignity and capability the moment requires.
More:
This moment plays itself out whenever there is a national tragedy, whenever compassion or decency or strength or goodness are required; whenever an adult leader would be called upon to actually lead us.

In those moments, he does not lead—he tweets.
It would have required very little energy, or thought, to issue a statement recognizing and honoring Sen. McCain. It would have taken almost nothing to keep the flags over the White House and other federal building flying at half-mast, but he couldn't do even that.
Unsurprisingly, these minimal efforts are a bridge too far for Donald Trump.
There's something to be said for being able to display grace and compassion upon the untimely passing of your adversary. After all, you've outlived him.
Where will we find our heroes in the next few years? It seems almost certain they will not come from Congress or the White House.
McCain was far from the hero that we are portraying him to be, now that he's gone. But it shouldn't require something heroic from Trump or his advisors to do the right thing.
Our culture is on the skids, led by our small president and his party.
Let's give the last words to Pavlovitz:
In the meantime, just as today, we'll all have to work together to fill in the spectacular gaps in leadership and compassion and intelligence and dignity that used to be filled by our Presidents.

We simply don't have one right now.
UPDATE:  After the column above was written, the White House, facing a national outpouring of scorn, relented, and once again lowered flags on the WH grounds to half staff in honor of John McCain. Politicians on both sides, along with veterans' groups, slammed President Trump as vindictive and petty.
The message was sent, and received by our small president.
Despite re-lowering the flag, and providing a military escort for McCain's coffin, the point remains that Trump isn't capable of compassion, or dignity. He's not a leader.