The Daily Escape: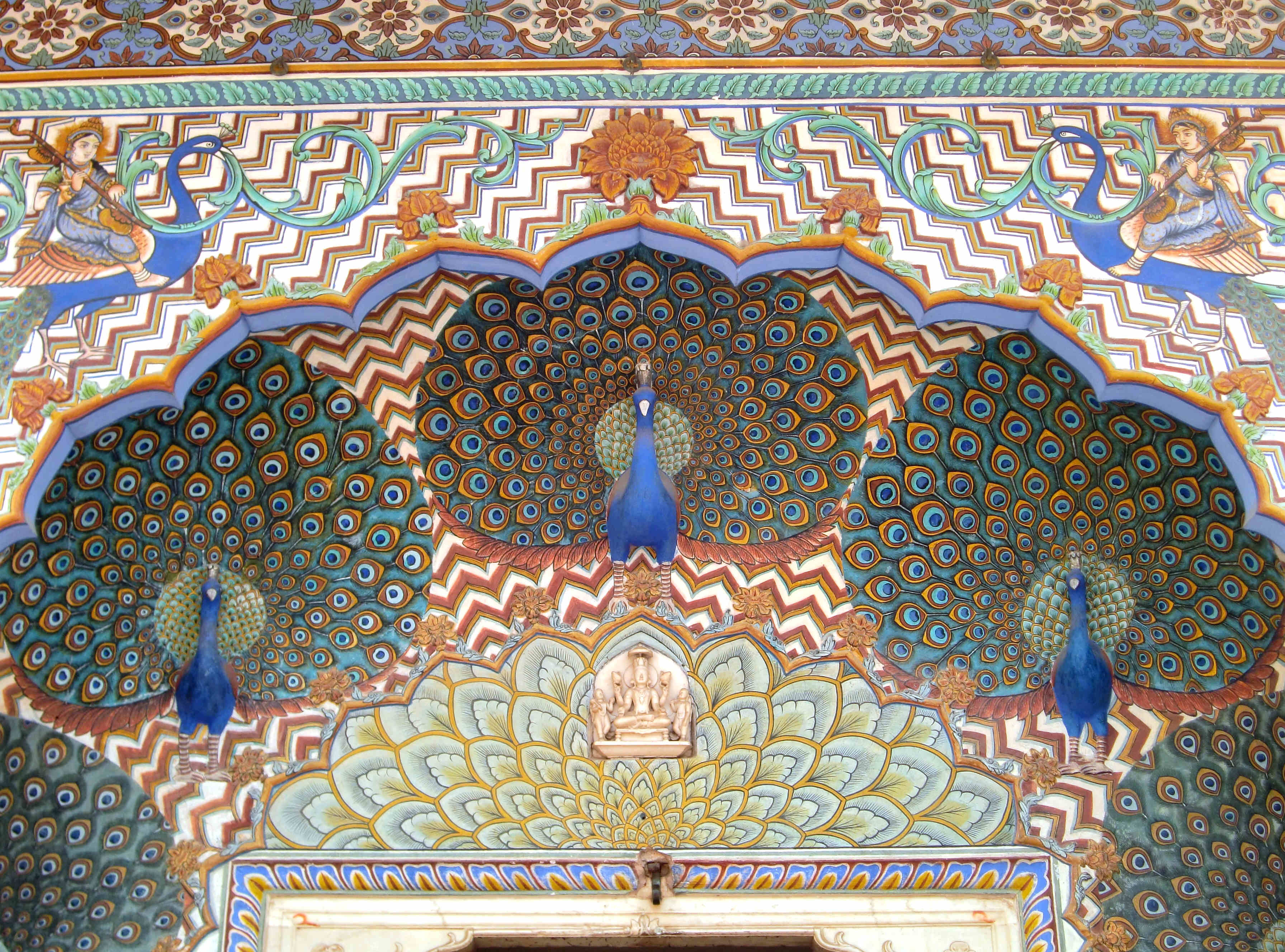 Detail of the Peacock Gate, the City Palace, Jaipur India – photo by Miya.m – CC BY-SA 3.0
Do you know about the Eastern Economic Forum (EEF)? The EEF was started by Russia in 2015, as part of Moscow's push to revitalize its ties with Asia after its relations with the West began to sour. The US doesn't attend, although CA governor Jerry Brown attended in 2017.
Now, it attracts heads of state from around the East Asian region. President Xi of China attended this year for the first time. It was the third time that Xi and Putin have met in 2018, and the outcome of the EEF meetings could have significant implications for the US.
The Diplomat reported that according to Li Hui, China's ambassador to Russia:
At present, China-Russia relations are at their best in history…the two heads of state attending significant events held by each other are important manifestations of the high-level bilateral relations.
So, why now? What's behind China's and Russia's fast-developing relationship? It seems to be the US tariff war. The Asia Times says:
Xi defines the partnership as the best mechanism to 'jointly neutralize the external risks and challenges'. For Putin, 'our relations are crucial, not only for our countries, but for the world as well.'
At the EEF, Putin and Xi agreed to keep increasing bilateral trade payable in yuan and rubles, bypassing the US dollar. Putin also swiped at Trump's tariff policies:
The world and global economy are coming up against new forms of protectionism today with different kinds of barriers which are increasing….basic principles of trade — competition and mutual economic benefit — are depreciated and unfortunately undermined, they're becoming hostages of ideological and fleeting political situations, in that we see a serious challenge for all of the global economy, especially for the dynamically-growing Asia-Pacific and its leadership…
Reuters reported that Xi also appeared keen to foster closer relations with Russia:
Together with our Russian colleagues, we will increase fruitful co-operation in international affairs and intensify co-ordination…to oppose the policy of unilateral actions and trade protectionism…
Their relationship will continue to improve, since the Trump administration plans to continue ratcheting up its trade war. Trump recently threatened placing tariffs on all Chinese exports to the US.
And, on the same day as Xi arrived for the EEF, Russia kicked off its Vostok 2018 military exercises, with China taking part for the first time.
All of this is largely a giant signal to the US, since Russia can't come close to replacing the US as a major trade partner for China. Sino-Russian trade is less than $100 billion per year, while trade between the US and China was more than $630 billion last year.
China's strategy is to start by reducing its dependence on US agricultural imports. One example is soybeans. Econbrowser reports:
The Chinese plan is — in addition to relying on Brazil and Argentina — to switch to other sources, like palm mill, rapeseed, sunflower seed, and other countries, such as Russia, Ukraine and Kazakhstan, for soybeans. Obviously, the development of other countries' ability to grow soybeans will take time. But that was also true for Brazil.
More broadly, attending the EEF gave Xi another platform from which to attack the US trade war, and pledge to defend rules-based trade. Our partners, the presidents of South Korea and Japan, also are watching closely. South Korea is looking to build a rail connection across Siberia, which requires help from China and Russia. The South China Post reported on Japan's Prime Minister Abe, who attended the conference, and agreed to a summit with Russia:
Japanese Prime Minister Shinzo Abe and Russian President Vladimir Putin agreed Monday on further details of joint economic activities on disputed islands off Japan's northernmost main island of Hokkaido
They also confirmed their close cooperation toward the denuclearization of North Korea ahead of the third summit between North and South Korea, scheduled for September 18.
The message is that the nations of Asia no longer see us as a reliable partner, and are walking toward forging new alliances with both China and Russia.
Our walking away from the Trans Pacific Partnership, which included all Asian countries except China in a free trade zone, seems to have been a geopolitical error. Trump's tariff war seems to be another.
The US is alienated from Russia over US election interference, cyber warfare, Ukraine, Crimea and Syria. We have responded with sanctions, and truculence.
The US is alienated from China over trade, and the Trump administration's perception that China isn't helping our negotiations with North Korea.
We are at risk of being sidelined in Asia, and our allies are watching.
What's this administration's plan to succeed on all of these fronts in Asia?