The Daily Escape: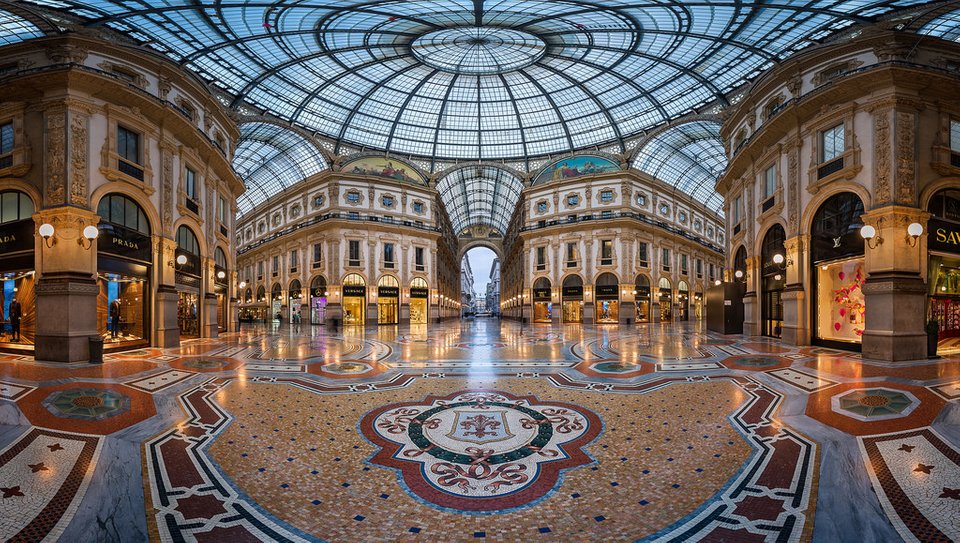 Galleria Vittorio Emanuele II, Milan Italy – photo by JaffaLarsen
Welcome to your post-turkey Saturday. What you may have missed on turkey day was the anniversary of the assassination of JFK on 11/22. If you are of a certain age, you have contemporaneous memories of his death, and the aftermath of public mourning. Now, 55 years later, news of it was difficult to find.
Wrongo remembers the black-and-white images of the arrival of JFK's body on Air Force One at Andrews AF Base near Washington, the newly-sworn President Johnson speaking on the tarmac, and the kaleidoscope of events: Jack Ruby killing Oswald in real-time on TV, the funeral parade, and the Arlington burial.
JFK would probably be disappointed that what we remember most about his life was how he died.
History remembers the ill-fated Bay of Pigs invasion, the Cuban missile crisis, and some remember the start of the space program. But it is those seconds in Dealy Plaza in Dallas that defines him for those who were born after his death.
Each generation is fated to experience their own moment. For some older than Wrongo, it was Pearl Harbor. For younger folks, maybe it was the Challenger disaster in the mid-1980's, or September 11, 2001.
And in all cases, we mostly carry the personal meaning of those moments. Your experience was/is unique. You have some emotions that are similar to the public at large, but your memories remain your own.
No one knows what might have happened if Kennedy had lived. There may be some insight in his 1963 Thanksgiving message, published eighteen days before he died. Here is an excerpt: (emphasis by Wrongo)
Today we are a nation of nearly two hundred million souls, stretching from coast to coast, on into the Pacific and north toward the Arctic, a nation enjoying the fruits of an ever-expanding agriculture and industry and achieving standards of living unknown in previous history. We give our humble thanks for this.

Yet, as our power has grown, so has our peril. Today we give our thanks, most of all, for the ideals of honor and faith we inherit from our forefathers — for the decency of purpose, steadfastness of resolve and strength of will, for the courage and the humility, which they possessed and which we must seek every day to emulate. As we express our gratitude, we must never forget that the highest appreciation is not to utter words but to live by them.
Wow: we should be humbly thankful for the ideals we have inherited. Imagine having a president who could and would say such things.
It's Saturday, and time for a little soothing, both of body along with the mind, because of all the calories we've consumed. Also, because the world seems so complicated today, with so few obvious solutions for our many problems.
So, take a break from your next big obligation, settle down, and live in the moment for at least few minutes. Start by brewing up a yuuge cup of Kibugu Kenya coffee ($19.95/12oz.), from the foothills of Mount Kenya. This coffee is sweet, umami-toned, with notes of date, almond butter, and cocoa powder in the cup. It is sourced and roasted by Lexington Coffee, in Lexington, VA.
Now, find a warm spot by the window, put on your Bluetooth headphones and listen to the second movement of "Mendelssohn's Violin Concerto in E Minor", composed in 1844. Here it is played by Julia Fischer live in May, 2010 in Paris, with the Chamber Orchestra of Europe. Wrongo thinks the conductor is Ivan Fischer, but he's not a relative of Julia's, he's Hungarian and she's German. This was Mendelssohn's last large orchestral work:
Those who read the Wrongologist in email can view the video here.