The Daily Escape: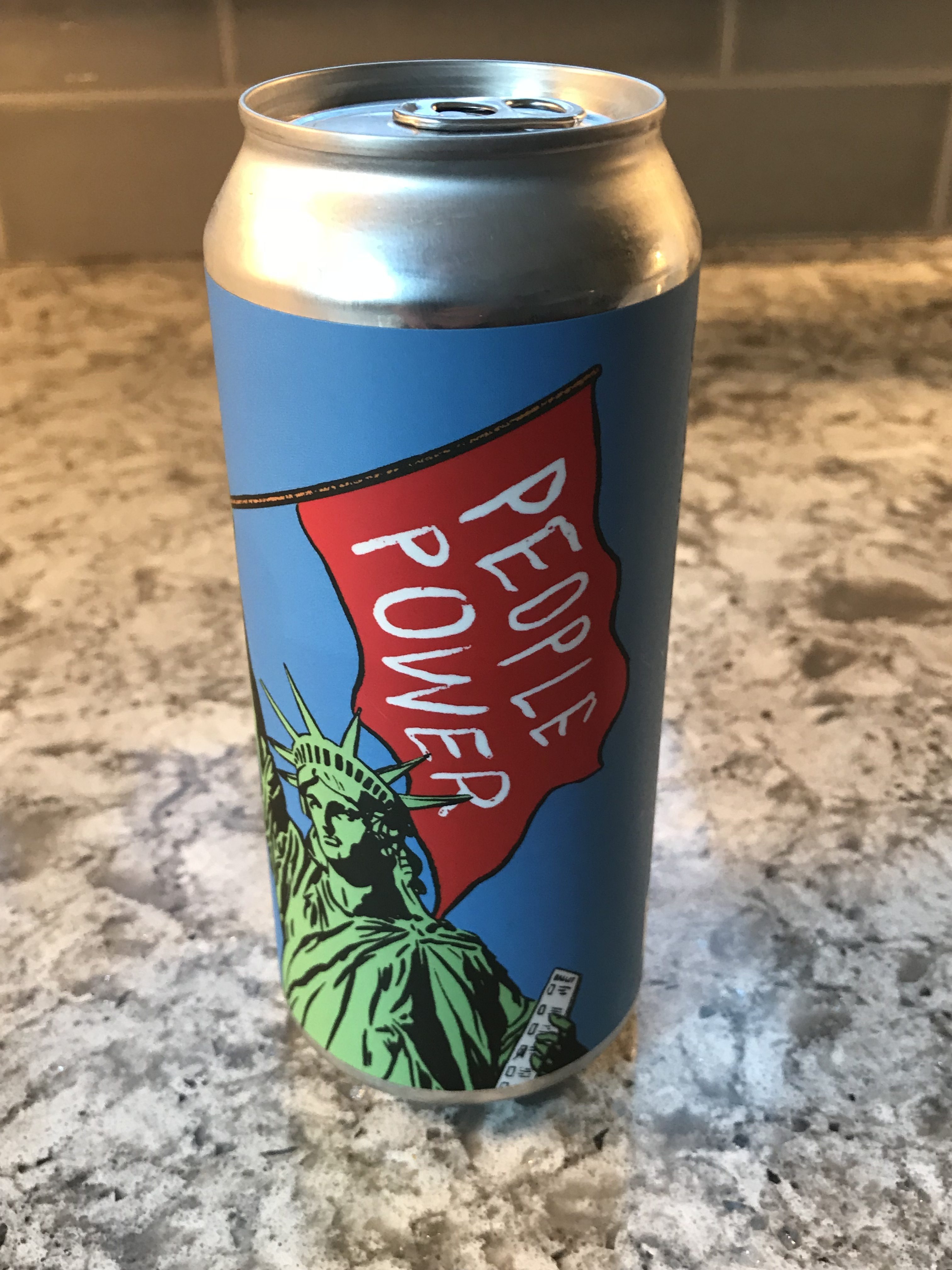 People Power Beer, Kent Falls Brewing Co. – November 6, 2018 iPhone photo by Wrongo
Turnout worked for both parties on Election Day. It was basically a good news election for Democrats, who took back control of the House. They also picked up seven governors' mansions, and gained control of seven state houses, bringing their total from seven to 14. Now, Republicans hold all three power bases—House, Senate, governor—in 21 states, down from 26. Thirteen states have divided control, down from 17.
Importantly, Democrats won the governorships in three states that helped elect Trump in 2016: Pennsylvania, Michigan, and Wisconsin. They also won the US Senate races in those states.
But, the mid-terms also proved that Trump's win in 2016 wasn't a fluke. The GOP won what it had to in Florida, Texas and most likely, in Georgia. They also took three Democratic Senate seats that were up in the very red states of Indiana, Missouri, and North Dakota, giving them a comfortable majority in the Senate.
Two loathsome Republicans lost governor's races: Kris Kobach in Kansas, and Scott Walker in Minnesota.
The repellent Congressman Dana Rohrabacher (R-CA), lost in Orange County, CA. Elsewhere in notable House races, Republican Dave Brat an equally repellent Republican, fell to a new face, Amy Spanberger in Virginia.
Two longer-term thoughts: State-level Democrats can now build on this base, and do even better in the 2020 races to help gain more control over redistricting in 2021. Doubling states under Democratic control yesterday makes that closer to a reality.
Second, we also learned that in today's America, it is very, very difficult to change anybody's mind, despite spending billions of dollars. About the best you can do is drive the turnout of your own party. Changing demographics will flip some seats, egregious behavior may sometimes be penalized, but not in all cases. States which are 50/50 can switch leaders.
Finally, for those who woke up this morning unhappy with the Dem's results, Wrongo has little patience with that viewpoint. A win is a win. Going forward, the GOP and Trump will not be passing any more legislative horrors. For at least this term, Social Security and Medicare are safe. The ACA will remain. There will be no more tax cuts for corporations and the rich.
Last night, Wrongo heard a few pundits saying that the Democrats shouldn't investigate Trump, because it would be divisive. And, that Democrats shouldn't simply obstruct Republican legislative initiatives because that too, would be divisive. Funny how Republicans investigated Benghazi for 7 years, and spent the entirety of Obama's presidency obstructing everything, and somehow that wasn't divisive at all.
The bigger picture is that Democrats have slammed the brakes on Trumpism. Over the next year, a few truths are going to come out, either via Mueller, or from the House.
Then, we can decide what kind of nation we want to be: Will we be willing to hold people accountable for voter suppression and for their efforts to divide races and religions?
Here's a comment that Wrongo found on another blog: (emphasis by Wrongo)
Here in my county, turnout was 61.5%, an incredible number. And while we did see a slightly larger level of support than usual for Democratic candidates, it was matched, and often exceeded, by GOP turnout…. So many new volunteers and so many people canvassing for the first time. We have to find a way to keep these people interested, involved, and motivated. But sometimes it can be a hard sell when you have to try and convince someone that all those months of hard work to move the needle a couple of percentage points…should be considered a WIN, especially when the difference is….Losing 65%-35% instead of 70%-30%…
We should remember that Obama didn't keep his highly successful volunteer group together. It's a huge challenge for Dems in red states.
We're in a very long game. It's all about the application of people power to better ideas and better candidates. You can't let losing sadden or depress you, this fight is for the soul of America, and it's worth it.
Soon, the Democrats will have to remove the dinosaurs who currently run the DNC. That internal fight should happen sooner, rather than later. Keeping Nancy Pelosi as the face of the Democrats is the best possible outcome for Trump 2020.
The balance has to be between someone like Pelosi who has been there before, and can hammer the House into a functioning opposition, and others who will still be calling to "abolish ICE" two years from now. The Dems have to avoid a Tea Party moment.
The Dems did reasonably well in the mid-terms. They also got much younger.
Now, they have to find younger leadership. And a better message.