Wrongo doesn't know about you, but he's not ready to make a cull of the top presidential candidates from the current herd of Democrats running for the job. And most of us are barely watching the 20+ politicians closely at all.
But inside the White House, Trump is watching Democrats' announcement rallies, and televised town halls, listening carefully to commentary on the Democratic presidential race. Apparently, he wants to play an active role in choosing his Democratic opponent, and has instructed his aides to look for ways he can sow divisions among the Democratic rivals. He's hoping to cause chaos from the right. Perhaps he's learned from the Russian model.
Media Matters for America says that the right is also focused on the so-called "illegal coup" that Mueller, the FBI, and Democrats are attempting to pull off via the Mueller investigation. They reported a disturbing episode of Fox News host Laura Ingraham's "The Laura Ingraham Show Podcast" Thursday, when guest Joe diGenova said:
"We are in a civil war in this country….There's two standards of justice, one for Democrats one for Republicans. The press is all Democrat, all liberal, all progressive…they hate Republicans, they hate Trump. So the suggestion that there's ever going to be civil discourse in this country for the foreseeable future in this country is over. It's not going to be. It's going to be total war. And as I say to my friends, I do two things — I vote and I buy guns."
After the arrest of Christopher Paul Hasson, the white nationalist Coast Guard lieutenant with the stockpile of guns and ammo, and a list of Democrats to assassinate, it's easy to see how casual talk about our political divisions can slip into thoughts of open warfare. This isn't a "both sides do it", problem. Only one side speaks openly about war, and they seem to really want one.
On to cartoons. We're hearing that Mueller may have something for us: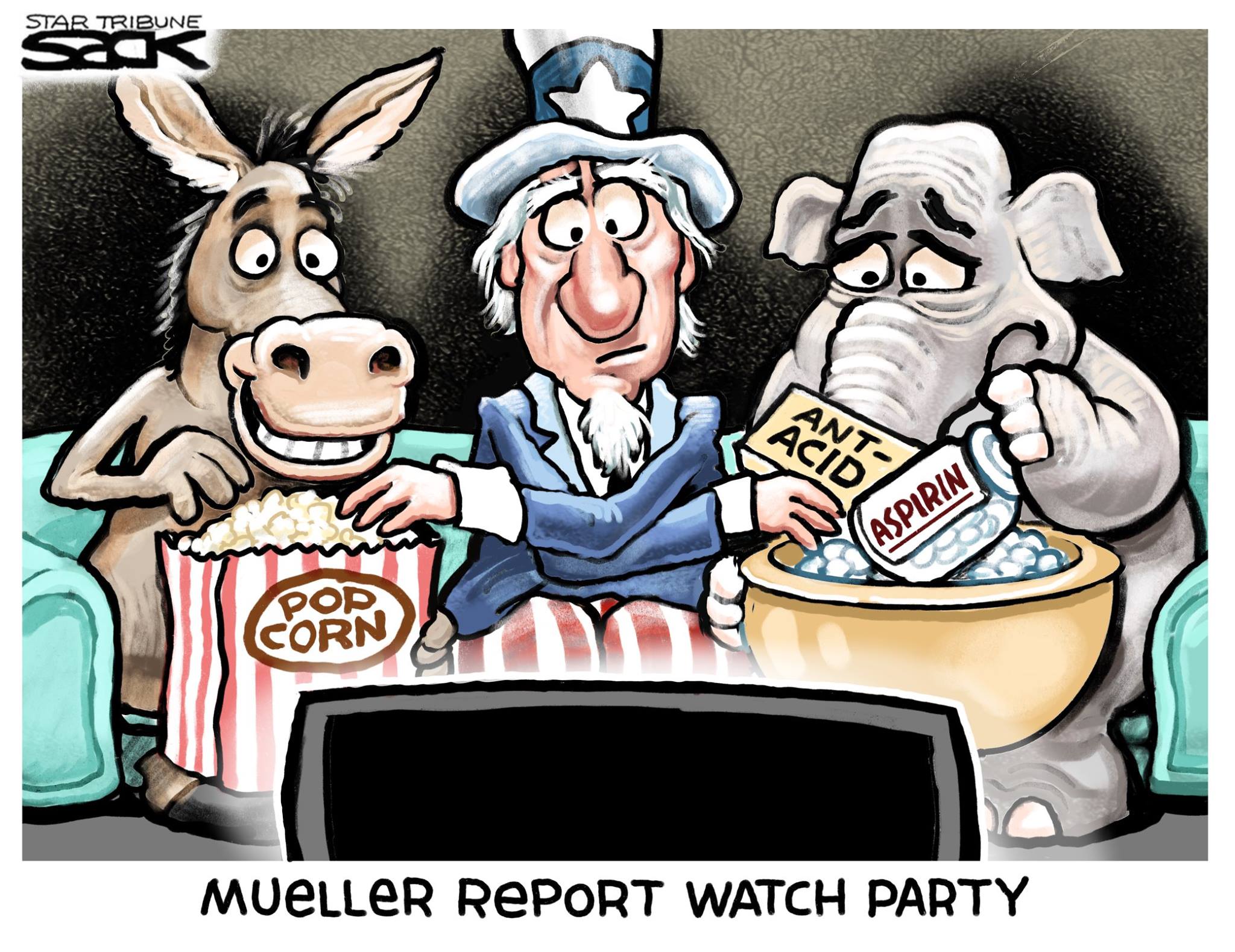 Some think that there's nothing to see: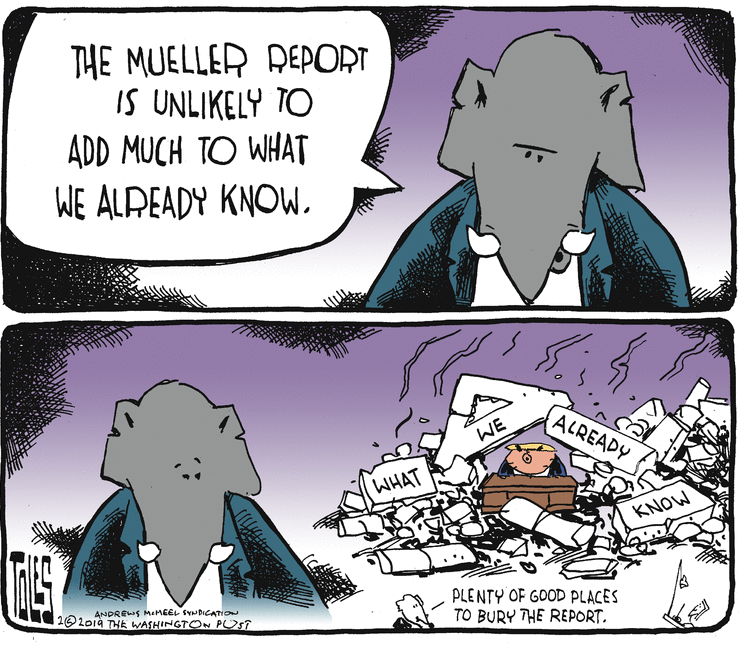 Bernie's back, but there seems to be less enthusiasm: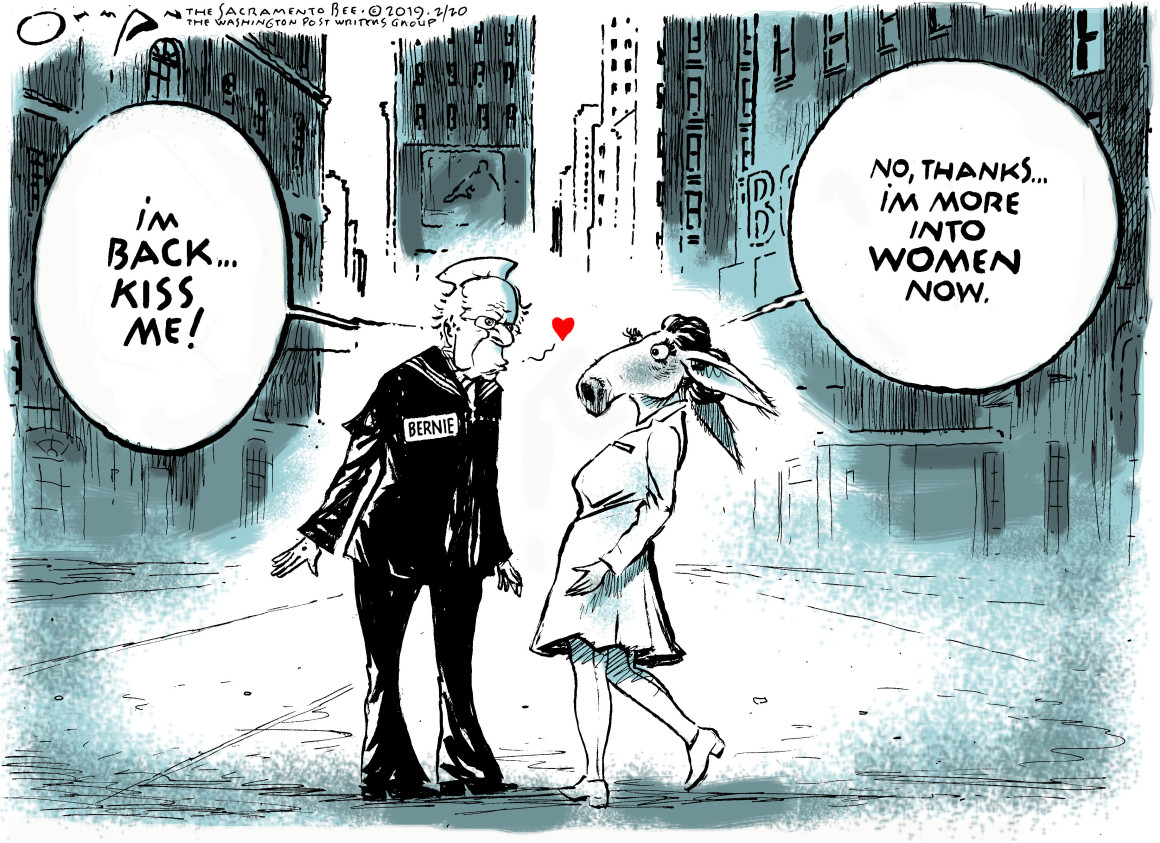 Dems are at the eye test stage, and it's confusing: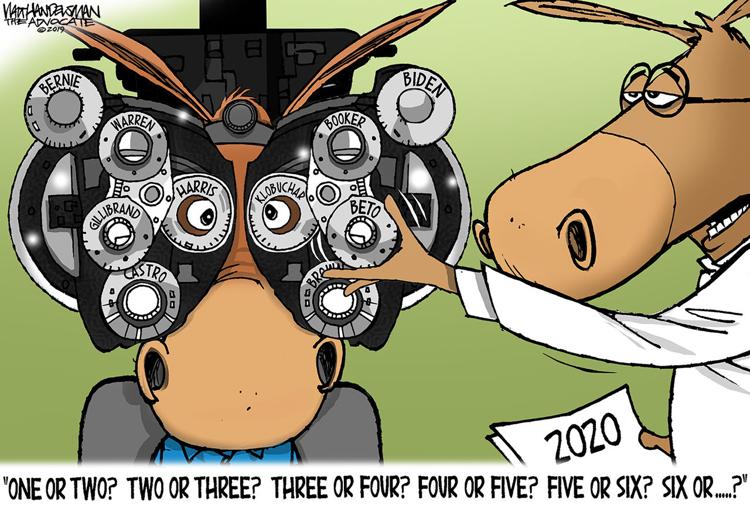 The GOP hates Dem agenda, and suggests a really bad idea: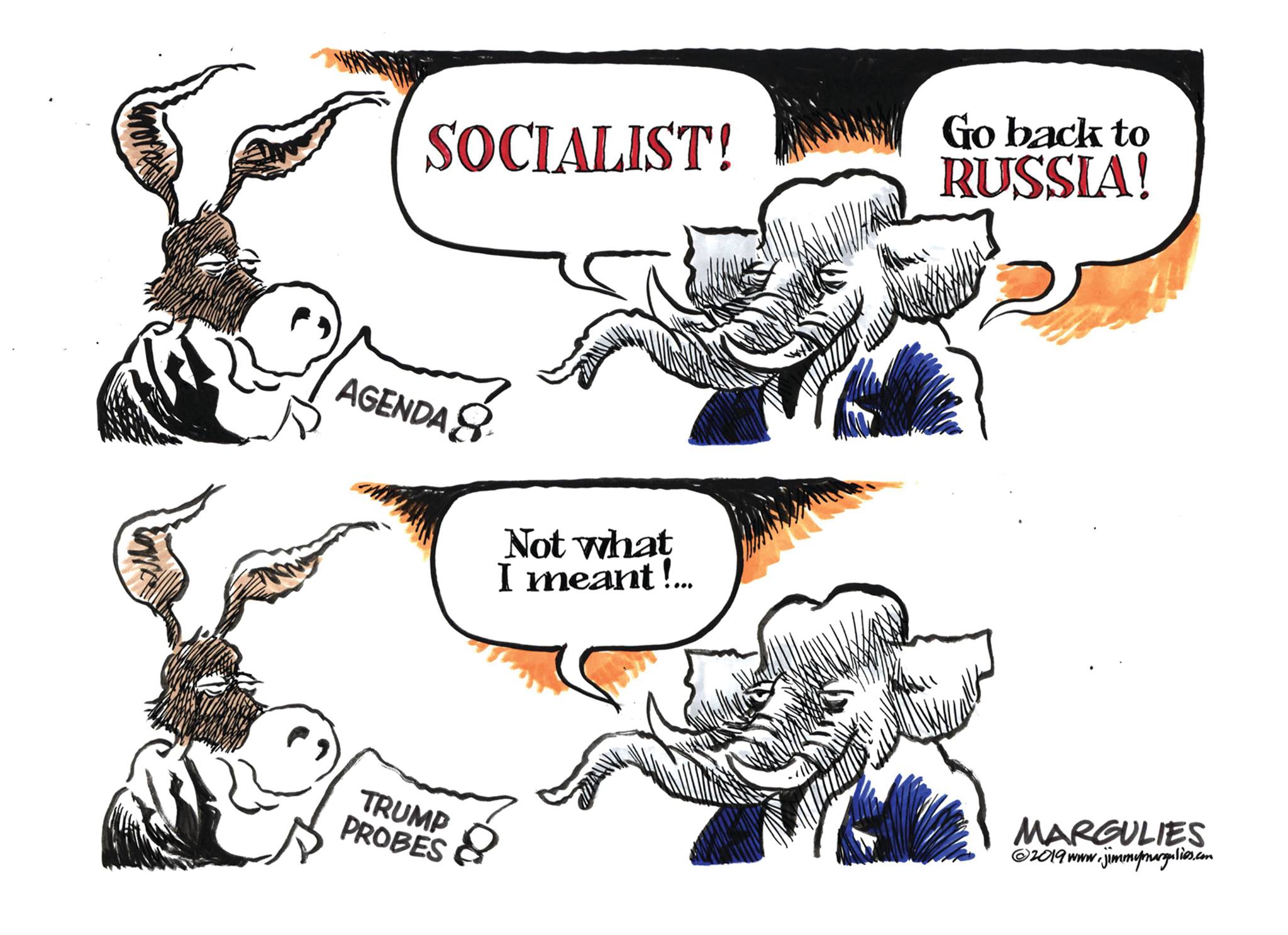 Remember the GOP's socialist plots from the old days? Their old ideas never die: