The Daily Escape: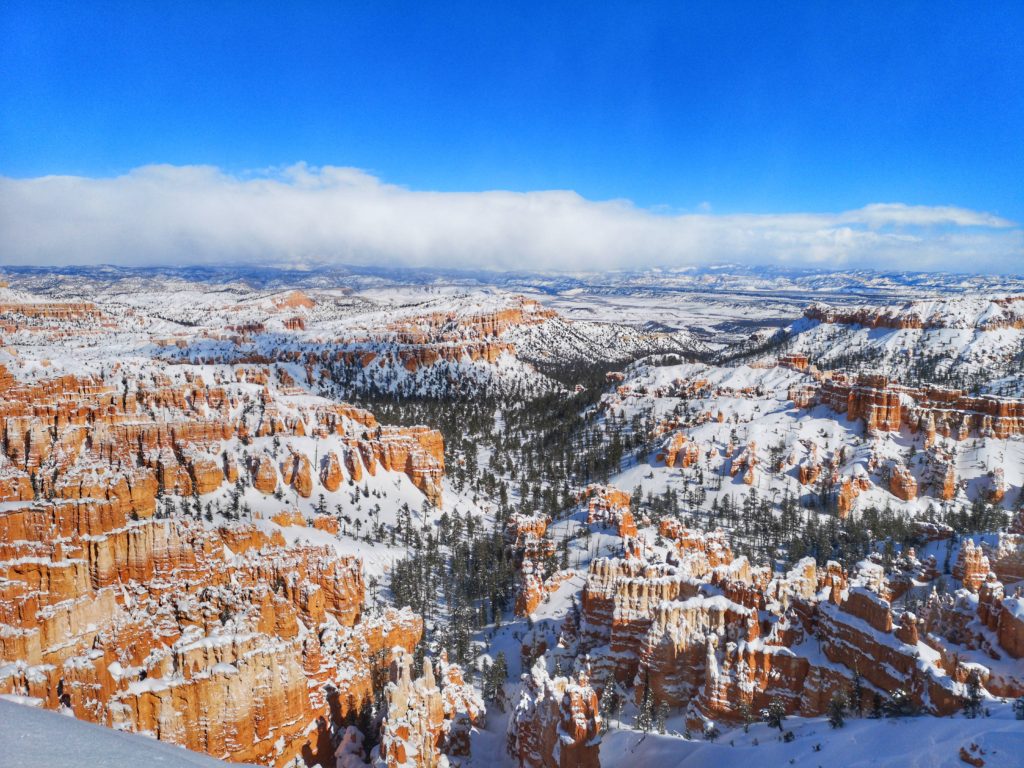 Bryce Canyon, Utah – 2019 photo by AccountexpiresSept10
(Wrongo has been a little distracted by the Barr Letter and the aftermath of Russiagate. He's spent a ton of time checking out who is recanting their positions, and who is doubling down. That explains the lack of daily posting. Also, there will be no Saturday Soother this week as Wrongo and Ms. Right take advantage of Broadway and NYC's nightlife. There will be cartoons on Sunday, though.)
Wrongo is beginning to place Pete Buttigieg near the head of the 2020 class of presidential candidates. He's smart, an intellectual, and most important, someone who thinks and speaks with nuance about our politics. Wrongo also likes Elizabeth Warren. She's turning out ideas at a higher rate than any of her competitors. This, from Charlie Pierce: (brackets by Wrongo)
"The Senator Professor Warren Policy Shop and Idea Factory continues to operate at full capacity. First, a little something-something from the Des Moines Register: Warren has not shied away from confronting those affected by her policies, delivering them directly to those industries' doorsteps. Just as she announced her plan to break apart the nation's largest tech companies before heading to one of the [agricultural] industry's largest gatherings…"
Warren announced her plan to take on corporate agriculture just before traveling to Iowa to speak at a rural issues forum. The companies she names in her plan — Tyson, Dow-DuPont and Bayer-Monsanto — are all key players in Iowa's economy. More:
"Warren argues small farmers are unable to get ahead 'because bad decisions in Washington have consistently favored the interests of multinational corporations and big business lobbyists' over their own. Warren said during a recent interview with the Register 'The number of purchasers of soybeans or hogs has shrunk dramatically….The number of seed providers has shrunk dramatically, and the diversity of the seeds (offered) has shrunk. Concentration in those industries has put a real squeeze on small- and medium-sized farms in Iowa."
But Warren is being concern-trolled as an unlikeable, wonkish professor, while Buttigieg gets praise for learning Norwegian in order to read a favorite author. More from Pierce:
"The temptation will be great for people to hang the deadly Wonk label on her, an especially painful tag for a woman. But to do so is to ignore the fundamental theme that all of these proposals have in common: a multi-front attack on…monopoly power as an enemy of the poor and middle class…."
Bias remains in all of us, even as we try to ignore it. Wrongo wonders if non-MAGA males will view a smart female candidate like Warren differently than a male competitor.
Buttigieg is impressive. He may be young, but he's serious, intelligent, and well-versed in the issues.
Warren, a college professor and US Senator, is every bit the intellectual equal of Buttigieg and, like Mayor Pete, is light-years smarter than Donald Trump.
Here's the problem: When men listen to Buttigieg, they hear intelligence, humility, and a willingness to learn. When they listen to Warren, do they hear something different, and maybe, less likeable?
That was true in 2016. Hillary Clinton was held to a higher standard than Donald Trump. Her negatives were far higher than would have been true for a male candidate with similar strengths. Despite more than three decades of public service, Clinton lost to the most unqualified and unfit Presidential candidate in our nation's history.
Can Democrats nominate another woman so soon? If so, should Warren be the one?
Warren is an intellectual force who wants capitalism reform. She articulates real policies, and attacks the class war waged by the rich. Like Mayor Pete, she has the ability to present complex ideas in ways that are both accessible, and actionable.
Maybe, "wonk" won't stick to her as it did to Hillary. "Wonk" implies focusing on technicalities that ordinary people find boring, or beyond their understanding. The wonk tries to describe a small world, while the rest of us mostly try to focus on the big picture.
Warren seems the opposite of a wonk. She is more like Teddy Roosevelt than Paul Krugman. No one would call Theodore Roosevelt, a demonstrated reformer with anti-plutocrat chops, a wonk. It should be difficult to portray Warren that way.
Warren has found a way to merge an economic agenda and Democratic voters' deep concern about our political system. She says, "rebuild democracy." Accountability, reform, oversight, anti-corruption brings it all together.
But there are those in the media who think Warren is wonky. There also are men who, in 2019, still have trouble listening to a smart woman.
Clearly, as a society, we haven't made nearly the progress we like to give ourselves credit for.
Warren needs to avoid the media painting her into a corner. Her message is resonating.



Category:
2016 Election
,
2018 Elections
,
2020 Election
,
Abandonment of Middle Class
,
Corporatism
,
Daily Escape
,
Domestic Policy
,
Economic Policy
,
Media Laziness
,
Political Power of Women
,
The Presidency