New Zealand appears to be moving quickly to change its gun laws after Friday's shooting by a White Terrorist at two mosques. From Vox:
"Prime Minister Jacinda Ardern unequivocally stated Friday that, "our gun laws will change," after announcing that the suspected shooter, Australian Brenton Tarrant, had obtained the weapons used to kill 49 people legally. Ardern did not elaborate on specific legislative or regulatory proposals."
Their laws are tougher than in the US. New Zealanders do not have a constitutional right to bear arms, and they must pass a firearms course and a background check before obtaining a license to buy a gun. Licenses must be renewed every 10 years, and police can revoke a person's license. Of the 3.9 million New Zealanders of gun licensing age, 238,000, or 6% have a firearm license, yet it is estimated that there are 1.2 million guns in private hands. The person is licensed, not the gun, so there is no limit on guns the individual can own.
Shannon Watts, founder of Moms on Demand, wrote:
"Imagine: elected officials putting public safety over gun manufacturers' profits. Americans deserve better than lawmakers who are letting gun lobbyists write our nation's gun laws."
It took just one mass killing and just one day to start the process of banning semi-automatic weapons in New Zealand. America's politicians are shameful. On to cartoons:
From Ruby Jones, a New Zealand cartoonist: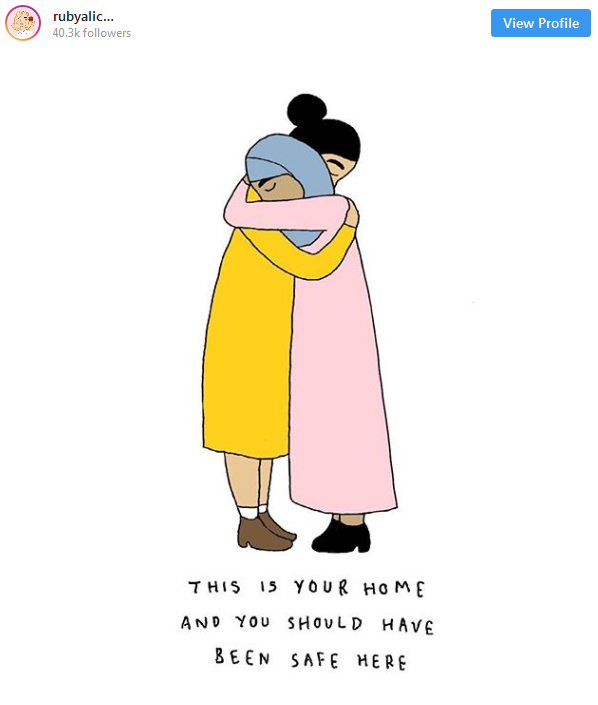 To get ahead, you have to start early in America: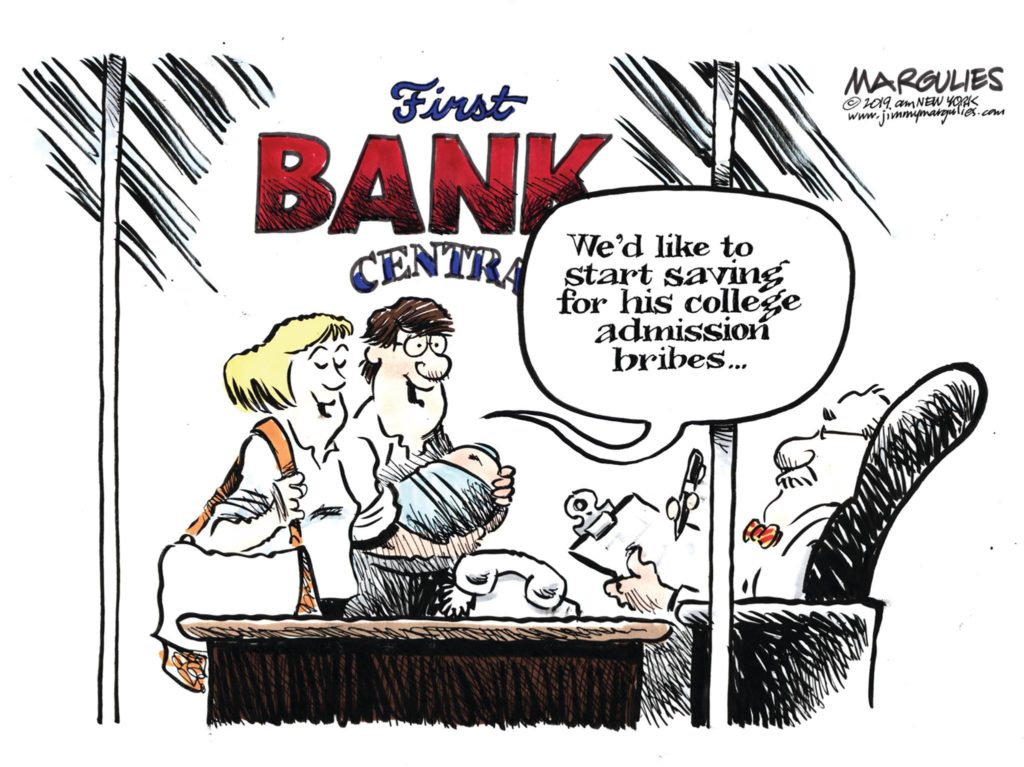 More evidence that tax cuts went to the top: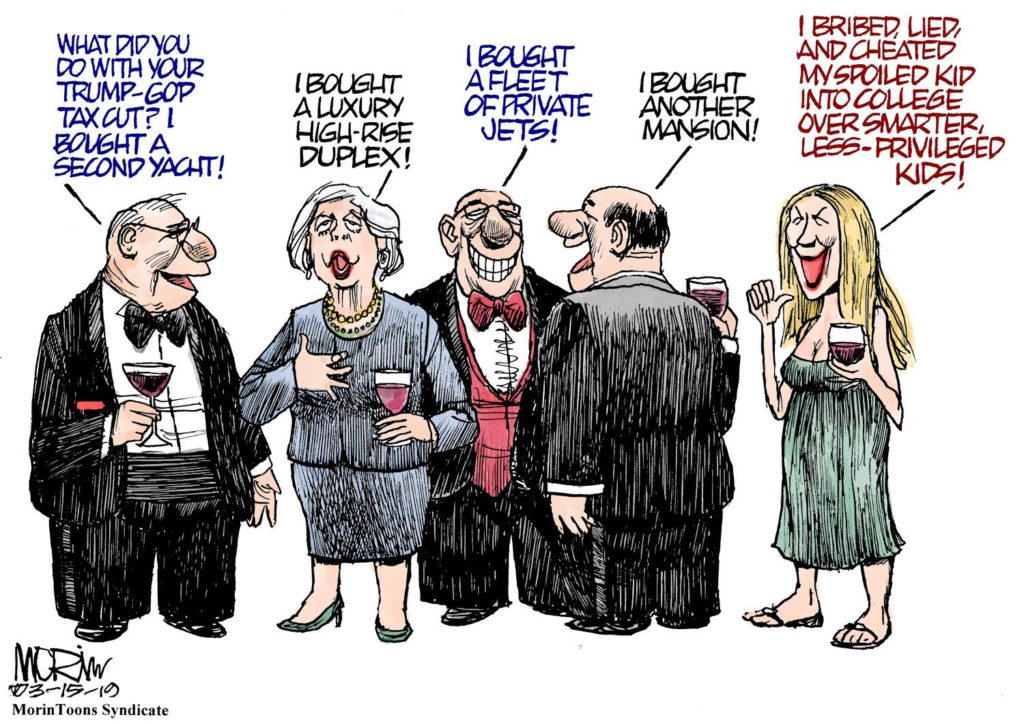 The admission scandal created many stories: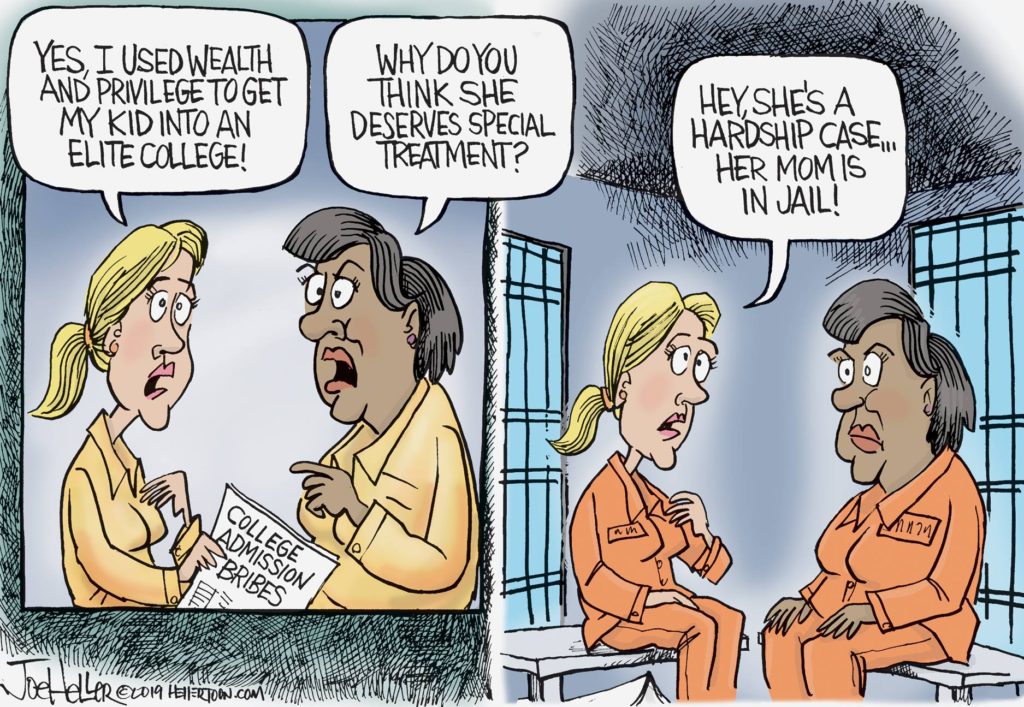 Dems move convention to the Mid-West to prove they're regular folks: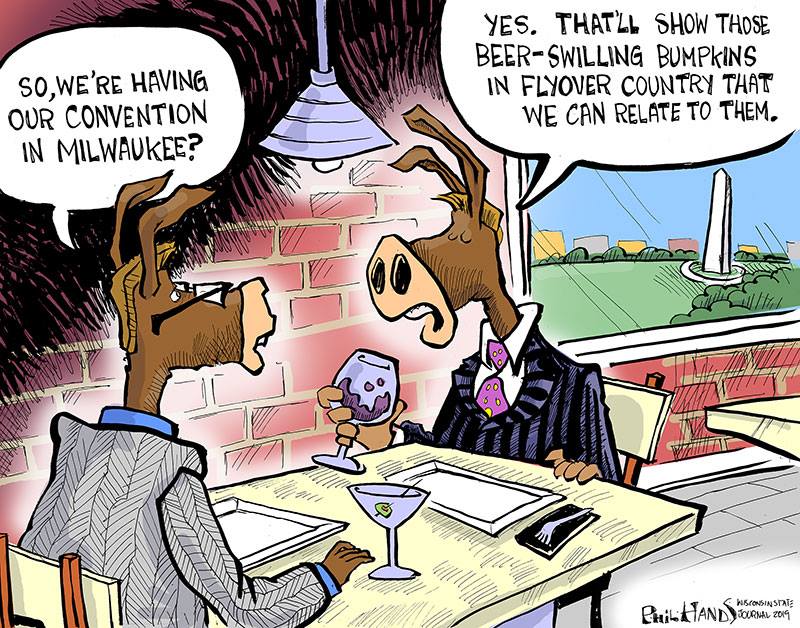 Brexit may take off, but there could be dangerous consequences: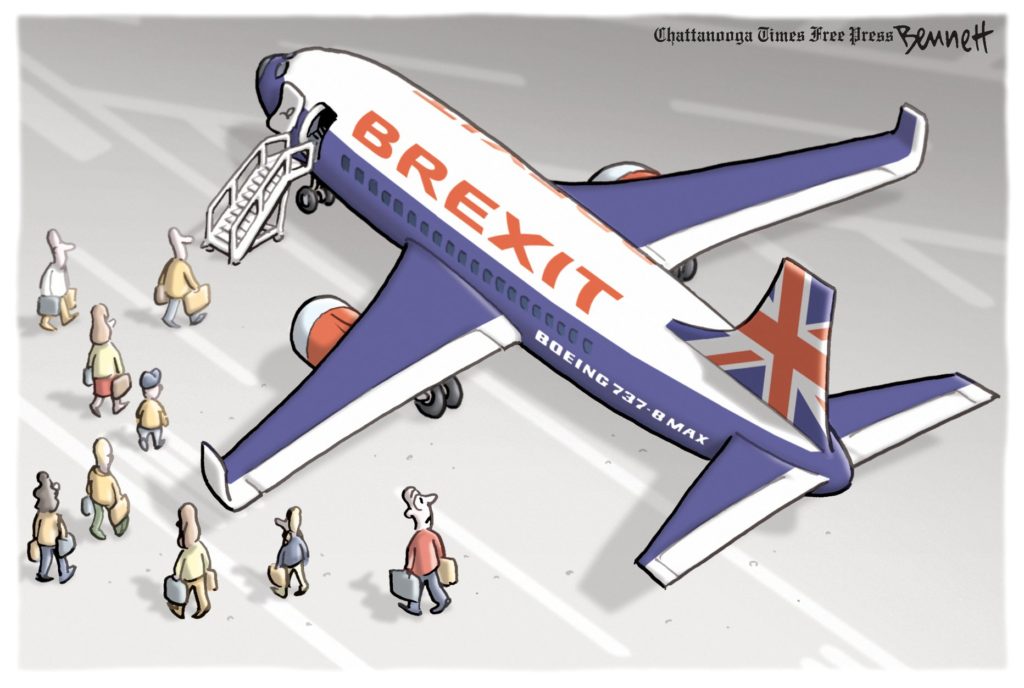 Our foreign enemies may be less dangerous than the domestic kind: