The Daily Escape: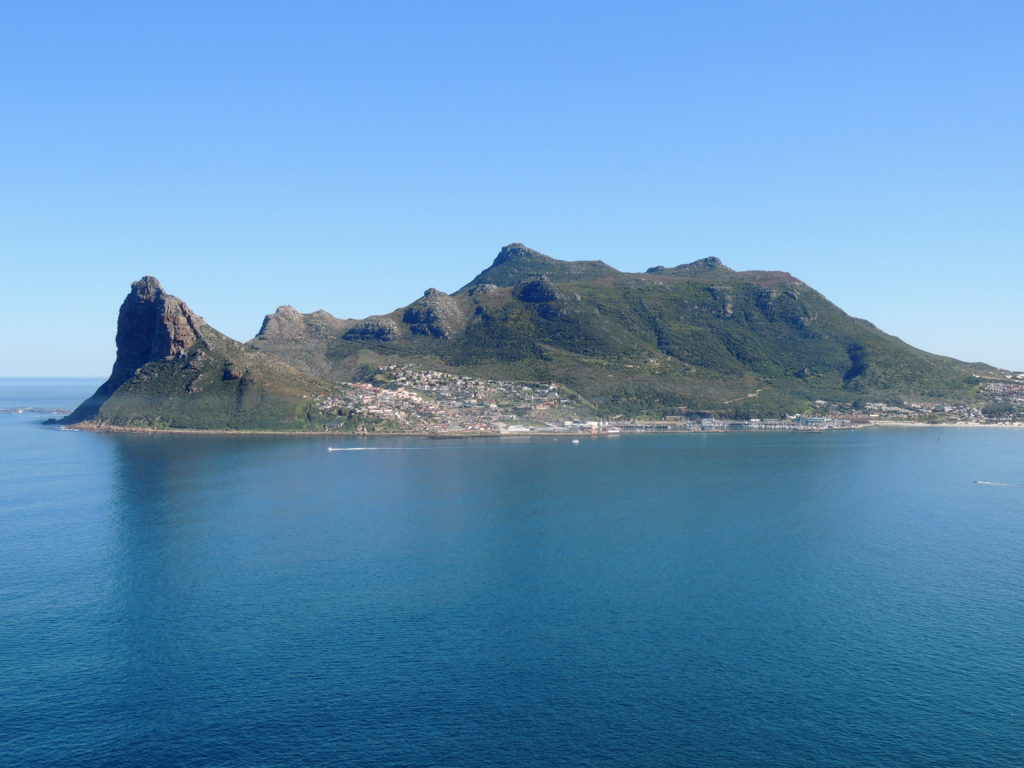 Hout Bay, South Africa – 2012 photo by Wrongo. Hout Bay is a suburb of Cape Town.
Let's talk a little about ageism and sexism in politics. Are Biden and Sanders too old to be president? Why are the top-polling four 2020 Democratic presidential contenders men?
Over America's 230 years of presidents, 220 of those years have featured a man who was less than 70 years old. The ten other years consist of most of Reagan's two terms, along with all of Trump's time in office, and the last three months of Eisenhower's second term.
Reagan was 75+ in the last half of his second term. That's when many in the White House speculated about whether Reagan's deteriorating mental condition might justify invoking the 25th amendment:
"He was lazy; he wasn't interested in the job. They said he wouldn't read the papers they gave him—even short position papers and documents. They said he wouldn't come over to work—all he wanted to do was to watch movies and television at the residence."
Does any of that sound familiar?
Biden and Sanders are leading the early polling for the 2020 Democratic nomination, so the possibility of an 80 year-old president is very real (Sanders would be 79 upon taking office, while Biden would be a year younger). If Trump gets re-elected, he would spend the second half of his second term as the oldest president in US history.
People in this age group can perform very well, but their odds of dying or getting dementia are reasonably high. So, why not elect younger people? The idea of electing a white man about to turn 80 to the presidency seems crazy. Maybe not as crazy as re-electing Donald Trump, but we aren't grading on a curve. There are plenty of perfectly acceptable alternatives that don't carry anything like these particular risks.
And what explains the fact that in the most diverse primary in Democratic Party history, the top four candidates are all white men? We unfairly hold women who hold, or seek jobs in high places to different standards than men, possibly thinking that in politics, "electability" means "white dude". This is wrong.
We need to let the policy ideas of this group play out, and let meritocracy prevail. At this point, we have no idea who is "electable". But Wrongo hopes that we pick from among the younger prospects, someone with energy, ideas and a message that unites rather than divides the country.
Before accusing Wrongo of being ageist, or of playing identity politics, let it be said that his top three presidential prospects at this point are Elizabeth Warren, Pete Buttigieg, and Kamala Harris. All three seem to have the personality that will relish the fight on the campaign trail. Warren offers more policy positions that Wrongo supports. Mayor Pete and Kamala Harris have that elusive "electability" that Warren may lack.
Speaking of identity politics, we shouldn't forget that Bernie Sanders is Jewish. So his election would be no less historical than electing a woman, a gay or a person of color.
Time to wake up Democrats! We need to support the candidate who can turn current policies in a new direction. Let's support the candidate who has the courage, stamina, and experience to be successful.
To help you wake up, here is "I Don't Understand The Poor" from the 2014 Tony Award-winning best musical, "A Gentleman's Guide to Love & Murder". This could be sung at every Republican Convention:
Sample Lyric:
I don't understand the poor
And they're constantly turning out more
Every festering slum In Christendom
Is disgorging its young by the score
I suppose there are some with ambition
Say, the pickpocket, beggar, or whore
From what I can tell
They do quite well
They're rising above
And its work they love
But I don't understand the poor.
Those who read the Wrongologist in email can view the video here.