If you think that America still can act rationally about immigration, or even wants to act rationally, you are wrong. The NYT reports:
"A right-wing militia group operating in southern New Mexico has begun stopping groups of migrant families and detaining them at gunpoint before handing them over to Border Patrol agents, raising tension over the tactics of armed vigilantes along the border between the United States and Mexico."
This group, one of many, calls itself the United Constitutional Patriots. They filmed several of their detentions including one of a group of 200 migrants who crossed the border near Sunland Park, NM, with the intention of seeking asylum.
Many different militias operate along the border. They say that their mission is to support the Border Patrol by attempting to curb the flow of undocumented migrants into the US.
The NYT and other media use the word "detain" to describe what these militias are doing. But they aren't law enforcement. They don't have any authorization to detain. They're simply holding people hostage at gunpoint. Detained is NOT the right word to use here. It's a euphemism that minimizes the unconstitutionality of their actions.
Americans should have no issue with legal immigration, which includes legally seeking asylum under current law. Immigrants may cross our border anywhere and ask for asylum. See 8 US Code 1158. Regardless of what the Trumpists think, this is US law. "If you don't like the law, change it", is something Republicans always say. To paraphrase the late Daniel Patrick Moynihan, you are free to express your own opinions, but you are not free to make up laws based on your opinions.
On to cartoons. Here's a new administration separation policy that's just coming into focus: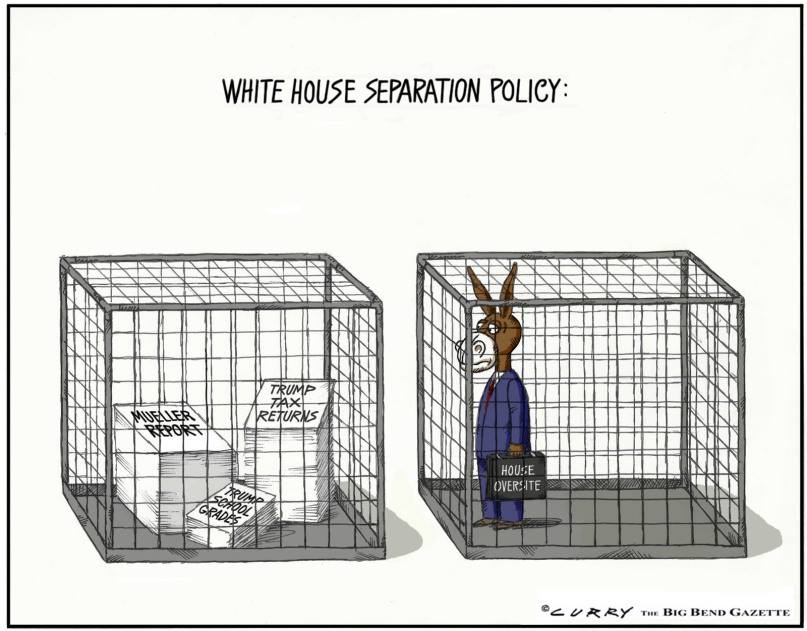 The dog who ate America's homework: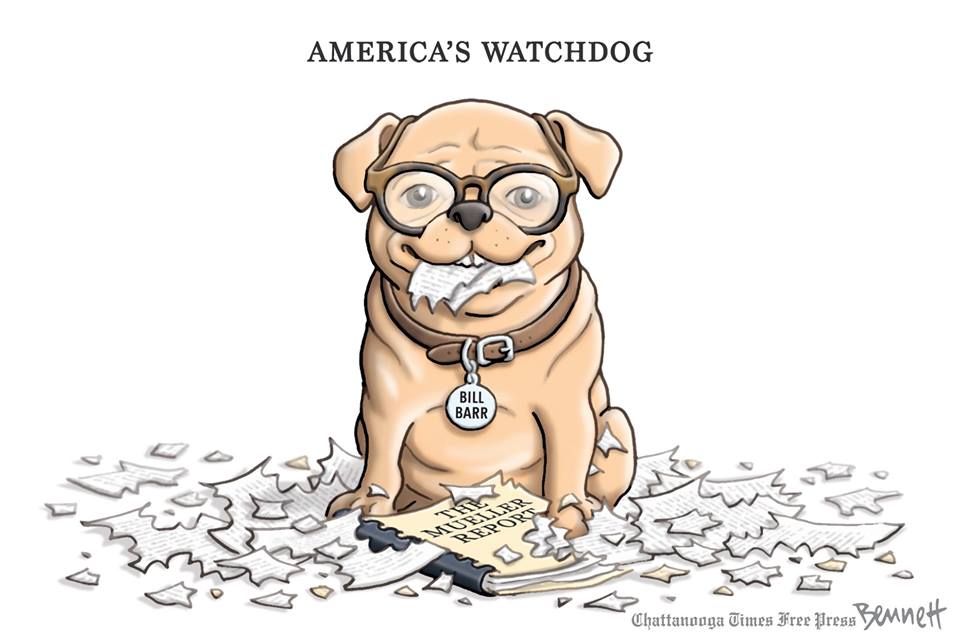 What to do with the Mueller Report changes by Party: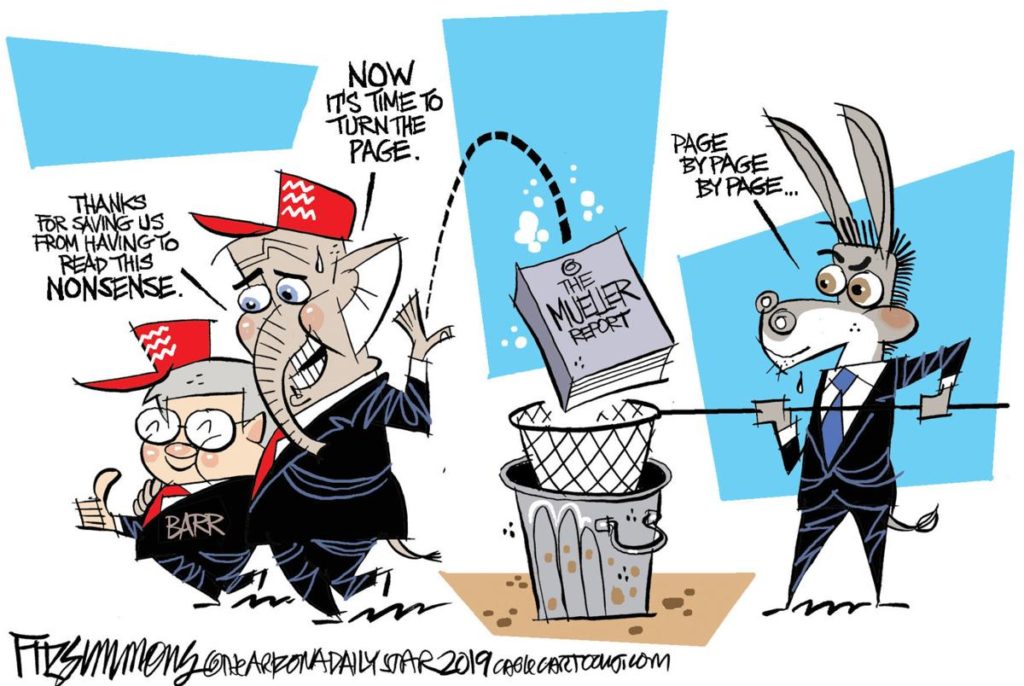 Some answers aren't obvious: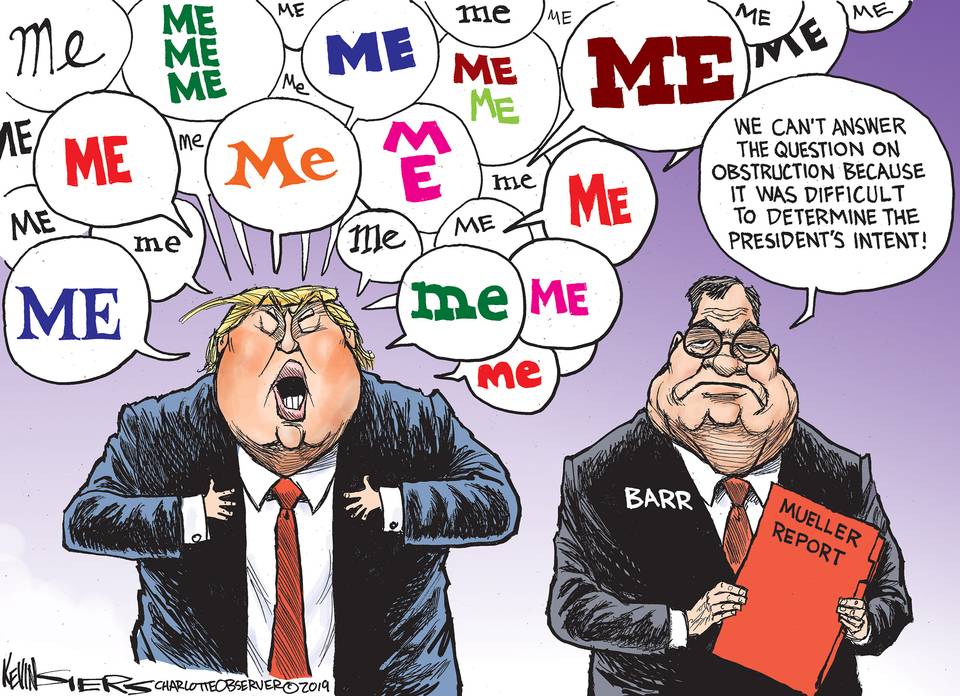 What's happened in France and America will take years to fix:
We forget just how old some icons truly are: