The Daily Escape: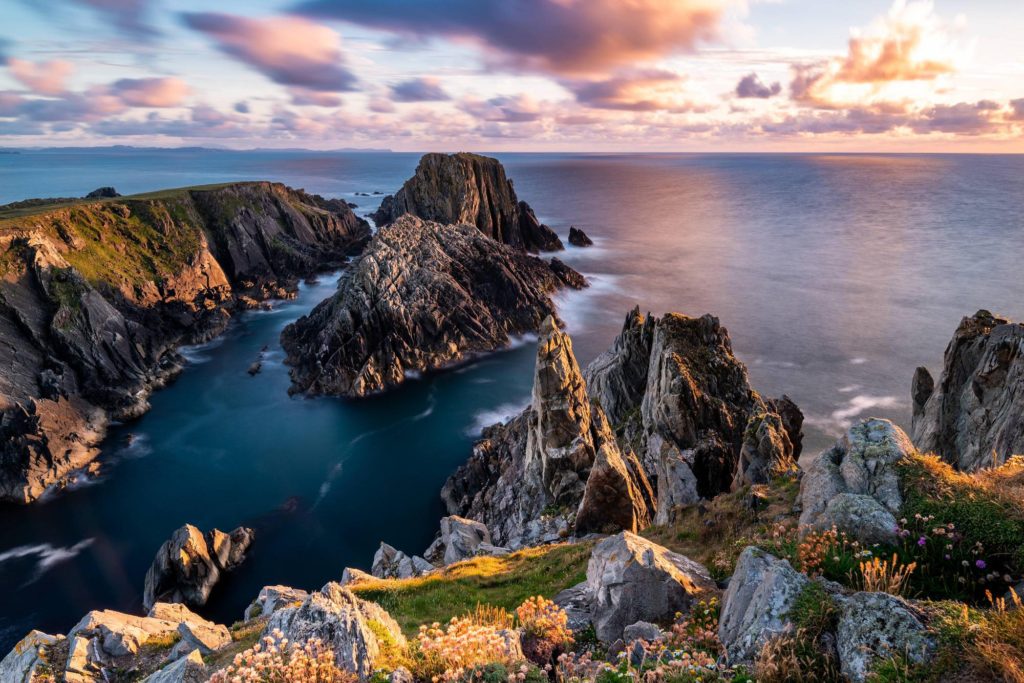 Sunset at Malin Head, Donegal, Ireland – 2019 photo by jip
(There will not be a Saturday or Sunday column this weekend, or next. Wrongo and Ms. Right are traveling to two different states, attending the college graduations of grandchildren Elise and Conor.)
After the contentious Senate Judiciary Committee hearing on Tuesday, AG Bill Barr has canceled his scheduled appearance before the House Judiciary Committee. There is plenty of speculation about what happens next.
House Judiciary Chairman Jerry Nadler (D-NY) had previously said that he would subpoena Barr if he refused to testify. If Barr ignores the subpoena, as the Trump administration has done regarding document production, Democrats on the committee have indicated that they will move to hold the AG in contempt of Congress. From the LA Times:
"A contempt finding is how Congress may respond when someone refuses to testify or provide information as part of a House or Senate investigation. The Supreme Court has repeatedly upheld that Congress has a right to compel people to comply with its oversight efforts."
In the past, just the threat of being held in contempt (not to mention Congress' power over funding the government) was usually enough to convince an administration to comply with a request, or at least negotiate a compromise.
No longer. The Trump administration has no intention of complying with subpoenas from Democrats.
If Barr was held in contempt of Congress, what happens next? Congress has a few options. The most common is that it can send a criminal contempt referral to a US attorney. If prosecuted and convicted, the punishment is up to a $10,000 fine and a year in jail.
The last administration official to be held in contempt of Congress was Anne Gorsuch, Neil Gorsuch's mother, who was head of the EPA in the 1980s. The House issued a subpoena, Ms. Gorsuch said "no thanks". Congress referred it to the DOJ for enforcement, and the US Attorney refused to carry it out.
So the finding of regular contempt is enforced by the DOJ, and the DOJ has the discretion to not prosecute the finding.
If they fail to do it, the House would fall back on their inherent contempt power. Yes, there is such a thing. The long dormant inherent contempt power permits Congress to rely on its own constitutional authority to detain and imprison someone who is held in contempt until the individual complies with congressional demands.
Problem is, the inherent contempt power hasn't been used since 1935. The inherent contempt power is not specified in a statute or constitutional provision, but has been deemed implicit in the Constitution's grant to Congress of all legislative powers.
The Sergeant At Arms is Congress's proper arresting authority, however, there is no jail in the Capitol. There are holding cells at the Capitol Police Dept., but they are not appropriate for a long term detention. And even if the Sergeant At Arms did arrest Barr, it is likely that he would quickly be released.
Here's what we've learned this week: Congressional enforcement of a subpoena has no teeth if it is used against a member of the Trump Administration. So, there will never be a consequence for Barr, or any other member of the Trump administration disobeying a subpoena.
Democrats need to think very clearly about their messaging in the face of their anger at William Barr. Saying that "Trump is terrible and we are powerless" is not a winning message.
Saying "vote for us and we'll fix this when we win in 2020" is better, but doesn't sound like a great message either.
The Mueller Investigation game has already been won by Republicans. Democrats can try to test the system. If it works, we still have a country.
But, if they try, and it doesn't work, we're back to saying: "Trump is terrible and we are powerless".
Things are moving a lot faster than most Democrats realize. It isn't clear that traditional politics (compromise, etc.) will survive. And it's even less clear what is going to replace it.