The Daily Escape: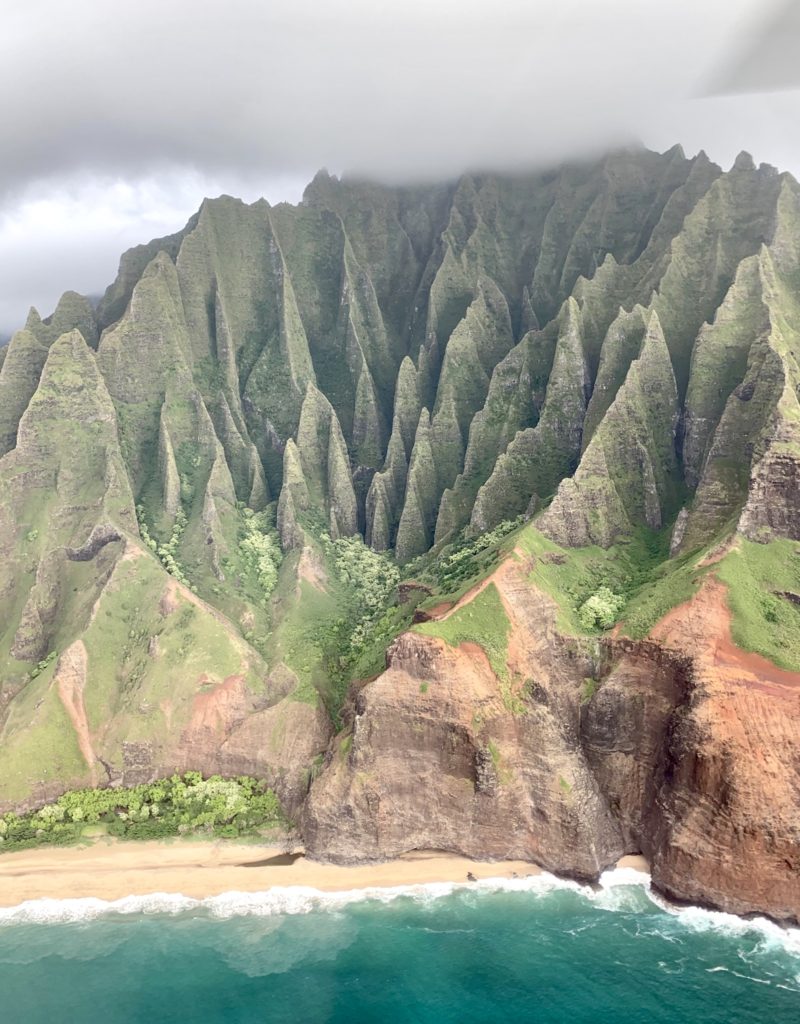 Na Pali Coast, Kauai HI – 2019 photo by Santahickey
It's tough to wake up on a Friday morning and find out that during the previous night, America almost started a war. On Thursday night, Trump allegedly pulled back from a military strike he had earlier authorized against Iran.
The New York Times wrote: "Trump Approves Strikes on Iran, but Then Abruptly Pulls Back". The NYT says that Trump's hawks, Bolton, Pompeo, and CIA Director Gina Haspel, had argued for the strike, while the Pentagon was said to have been against it. The NYT report includes this paragraph: (emphasis by Wrongo)
"Asked about the plans for a strike and the decision to hold back, the White House declined to comment, as did Pentagon officials. No government officials asked The New York Times to withhold the article."
It's curious. If Trump was serious about attacking Iran, what purpose was served by the WH giving this story to the NYT? Not everyone bought the claim that a planned attack was called back. Jeffrey Lewis, a scholar on international conflicts, tweeted:
Jeffrey Lewis @ArmsControlWonk – 3:43 UTC – 21 Jun 2019

I don't buy this. Trump's team is trying to have it both ways — acting restrained but talking tough. This is pretty much what Nixon did in 1969, too. Why not just admit that sometimes restraint is smart?

He goes on to link to the 1969 NYT piece referenced above:

The @nytimes ran the same story Nixon in 1969. Nixon was not going to retaliate but he wanted people to think he almost did — and the Gray Lady obliged. —> Aides Say Nixon Weighed Swift Korea Reprisal
On May 6th 1969, the Times carried a story that Nixon decided not to escalate when the NoKo's shot down a US Navy plane. So, this current storyline of "a strike was ordered, but Trump held back and saved the day" might also have been coordinated by the WH and the NYT.
If the threat of another Middle East war wasn't bad enough, a new IMF study shows that US $5.2 trillion was spent globally on fossil fuel subsidies in 2017. The latest available country breakdown is for 2015. In that year, the US was the third-largest subsidizer of the fossil fuel industry, providing $649 billion in subsidies. China and Russia ranked first and second, respectively.
You should be outraged that the $649 billion we spent in 2015 is more than 10 times the 2015 federal spending for education. America has to change its priorities. The true costs to America of using fossil fuels has to include these subsidies.
These two stories about fossil fuels show our government's fealty to the oil industry.
The average person didn't notice that on the day the American drone was shot down in the Straits of Hormuz, the price of oil jumped 10%. Trump surely was told this, and the risk of higher oil prices caused by his risky foreign policy may have reduced his desire to strike at Iran.
For whatever reason, we've finally seen a prudent move by Trump. It's a face saving gesture: he appears both tough and reasonable simultaneously. Also, it is encouraging that he used the concept of proportionality, saying that the planned strike would have been too harsh a retaliation for losing one drone.
We can expect his neo-con advisors and the FOX fringe to try to undercut his decision. Maybe then he'll understand it's time to clean house.
So, on this Saturday, it may be difficult to get soothed, but let's try our best. Wrongo and Ms. Right are on Cape Cod with daughter Kelly, where rain is dominating the weather. In honor of being here, today we'll brew up a large cup of Wellfleet's Beanstock Coffee Roasters's old reliable Wellfleet Blend ($11.99/12oz.).
Now, settle back and listen to "The Hebrides", Op. 26 "Fingal's Cave" by Felix Mendelssohn. It is played by the San Francisco Conservatory of Music Orchestra, conducted by Scott Sandmeier.
Mendelssohn actually visited the west coast of Scotland in 1829. It was part of Mendelssohn's three-year Grand Tour, a common excursion taken by young men of wealthy families as a part of gaining cultural literacy. Here is "The Hebrides":
Those who read the Wrongologist in email can view the video here.