The Daily Escape: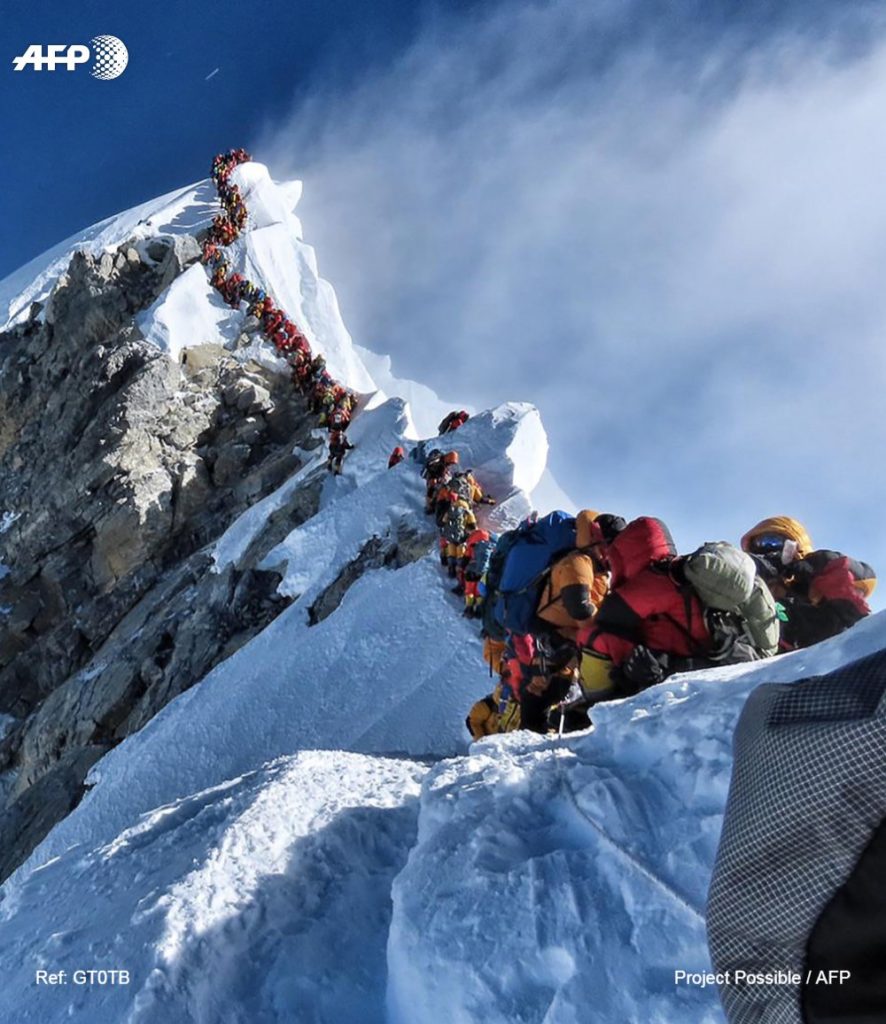 Everest traffic jam – May 2019 photo by Nirmal Nims Purja
People look at this photo of bumper-to-bumper climbers on Everest and think that it proves there is too much money in the world. Enough, that people can chase experiences that were unattainable even ten years ago. Wrongo sees this photo as a metaphor for the Democratic 2020 presidential nomination. Too many climbers reaching for the summit of American politics. Some will fall by the wayside, and with such a crowd, it isn't clear if the best climbers will reach the top.
The point of the climb is to whittle the number of candidates down to the few who have a chance to win in 2020. The DNC just announced that its September 2019 rules will be much stricter than the current requirements to make it into the June debates. The third debate will require both 130,000 donors and achieving 2% in four polls. Some campaigns are already complaining. Isn't complaining just telling on yourself?
Wrongo is fine with a progressively more challenging requirement for candidates to appear at the debates.
On to cartoons. Special Counsel Robert Mueller finally spoke. That led to a flowering of Mueller cartoons this week. Mueller didn't want to speak beyond Thursday's quickie press conference, so the cartoonists spoke for him.
Trump decides to stay seated: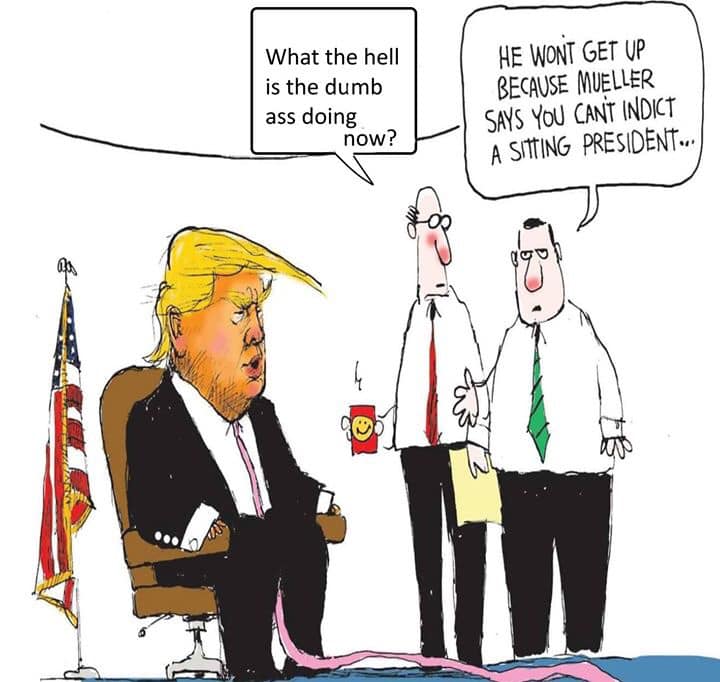 Mueller makes his point: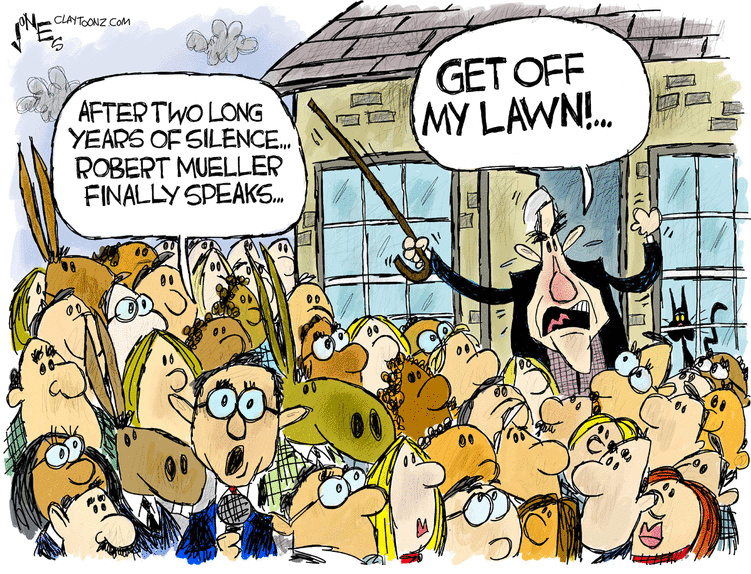 Parsing of Mueller Report continues: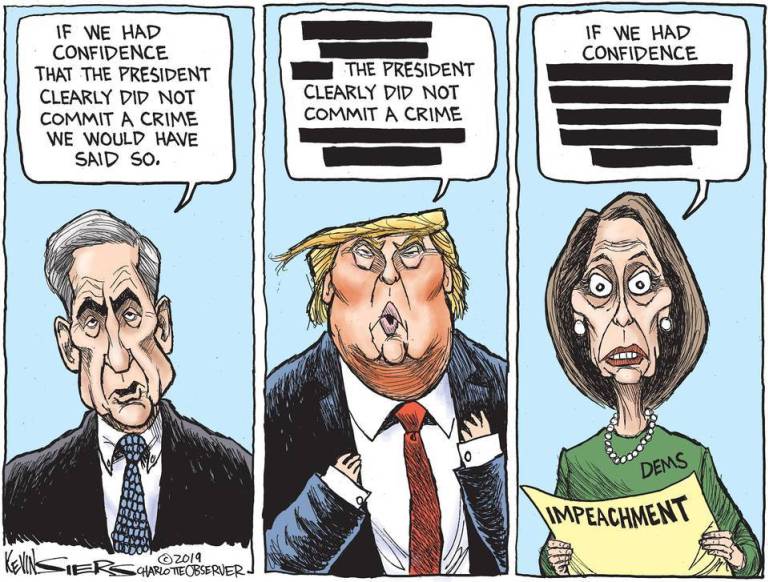 Mueller speaks. Pelosi has difficulty hearing: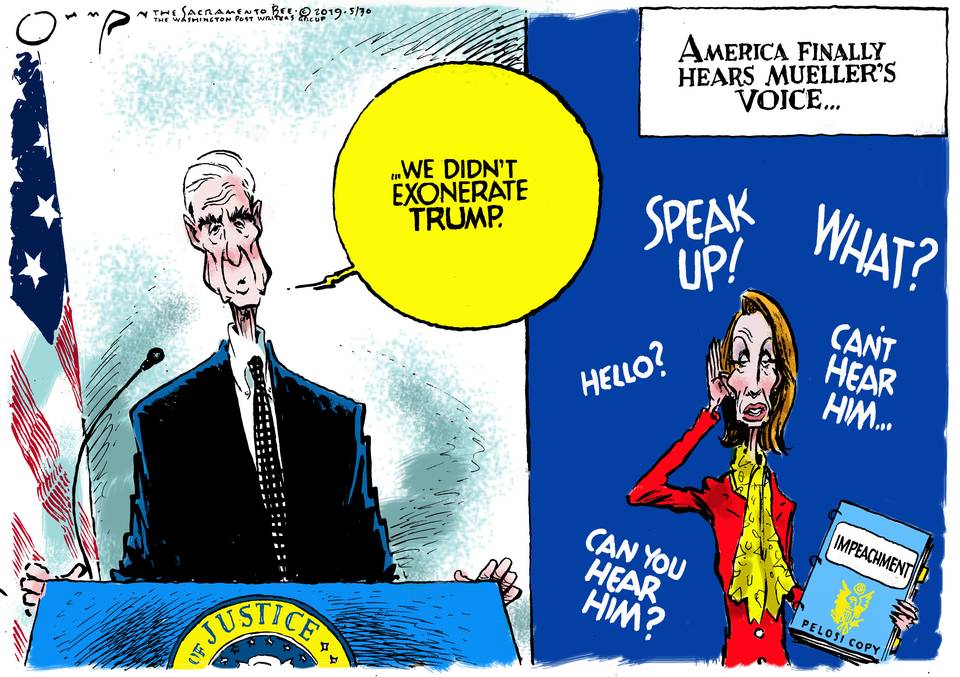 Highlights by Barr and Mueller are vastly different: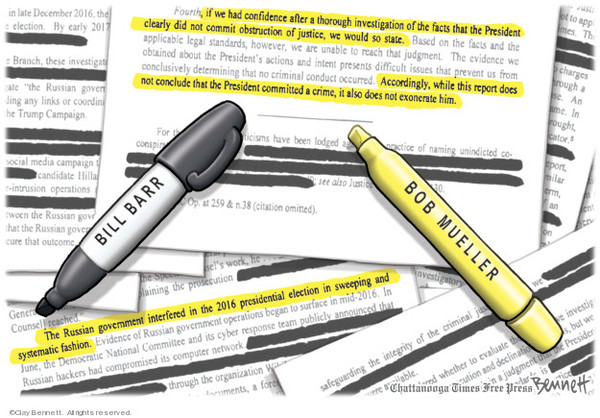 You can lead a horse to water, but maybe not a donkey: