While most of the media was blathering about the Democratic debate dog-and-pony-shows, the story of the week was the Gerrymandering decision that the Supreme Court announced on Thursday. Its decision in Rucho v. Common Cause says that the federal courts have no business policing partisan gerrymanders. That issue is for states to handle.
Chief Justice John Roberts:
"Our conclusion does not condone excessive partisan gerrymandering. Nor does our conclusion condemn complaints about districting to echo into a void….The States, for example, are actively addressing the issue on a number of fronts."
The Conservative justices are saying that citizens have no recourse to the federal courts to solve what has become a major weakness in our democracy.
Roberts is now three-for-three, with Citizens United opening the floodgates to unlimited corporate money funding candidates. Then, with Shelby County vs. Holder, he eviscerated part of the Fourteenth Amendment and defanged the Voting Rights Act. And now, in Rucho v. Common Cause, he delegates to state legislative majorities that were enabled by the first two rulings, the ability to perpetualize (? probably not a word) their party's time in office by drawing unrepresentative district maps with no recourse to judicial appeal.
Justice Elena Kagan dissented:
"For the first time ever, this Court refuses to remedy a constitutional violation because it thinks the task beyond judicial capabilities. And not just any constitutional violation. The partisan gerrymanders in these cases deprived citizens of the most fundamental of their constitutional rights….Of all times to abandon the Court's duty to declare the law, this was not the one. The practices challenged in these cases imperil our system of government. Part of the Court's role in that system is to defend its foundations. None is more important than free and fair elections…."
Wrongo's shorter John Roberts:
"The federal government can't do anything about your state stripping you of representation. You have to go back to the people who stripped you of representation and ask them."
This has enabled a charade of a democracy to replace the one that we thought we had. Chief Justice Roberts's legacy will be the death of democracy. All of today's cartoons will concern gerrymandering.
The domestic violence will continue: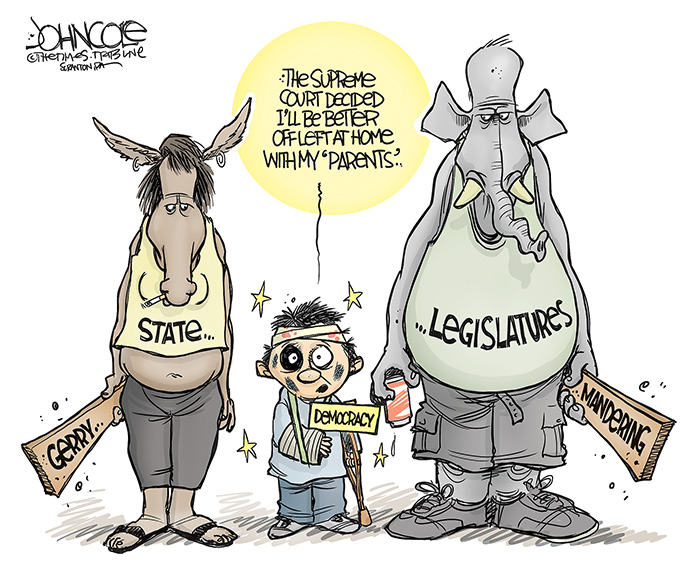 The Roberts decision simplified: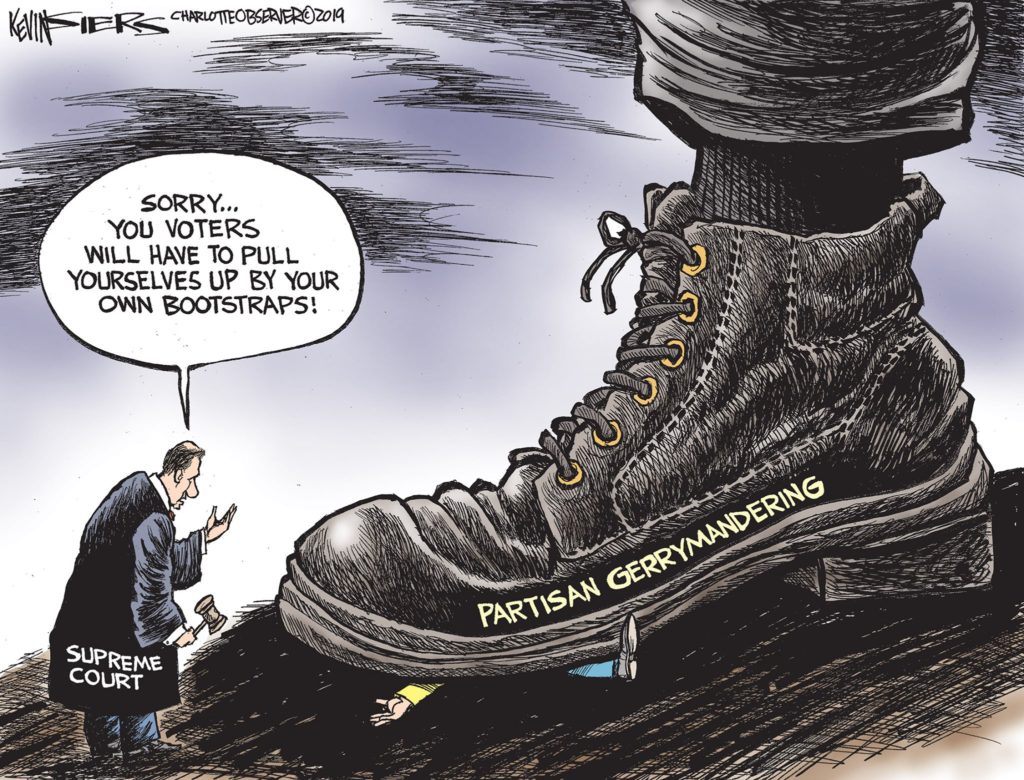 Elections have consequences: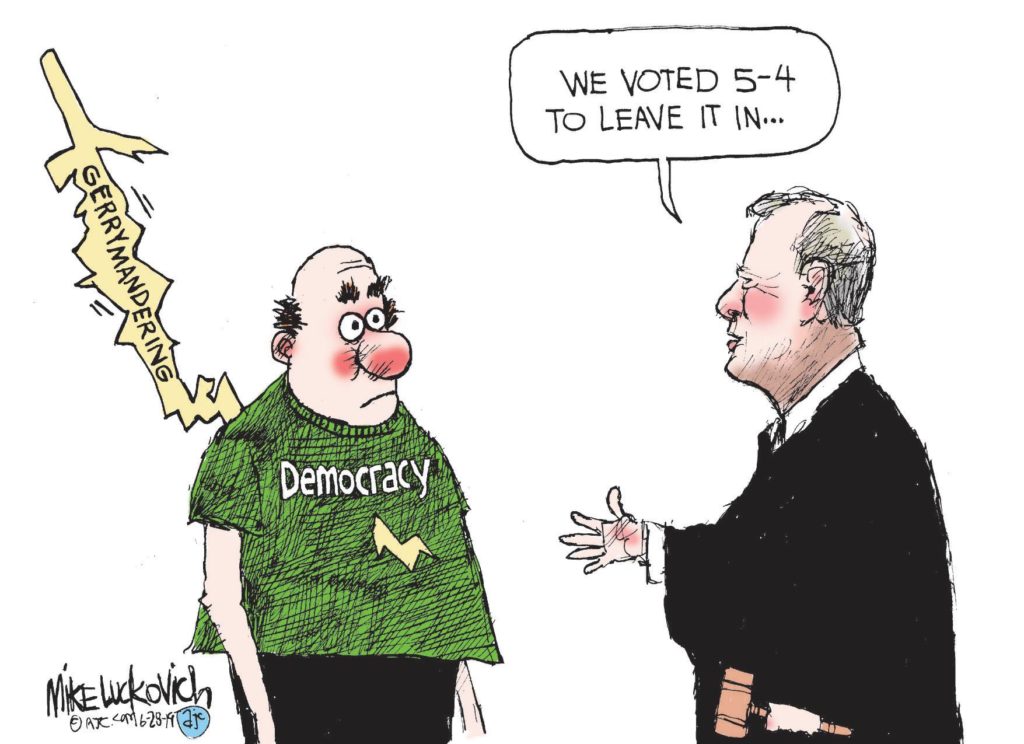 Supremes sit idly by while America burns: