The Daily Escape: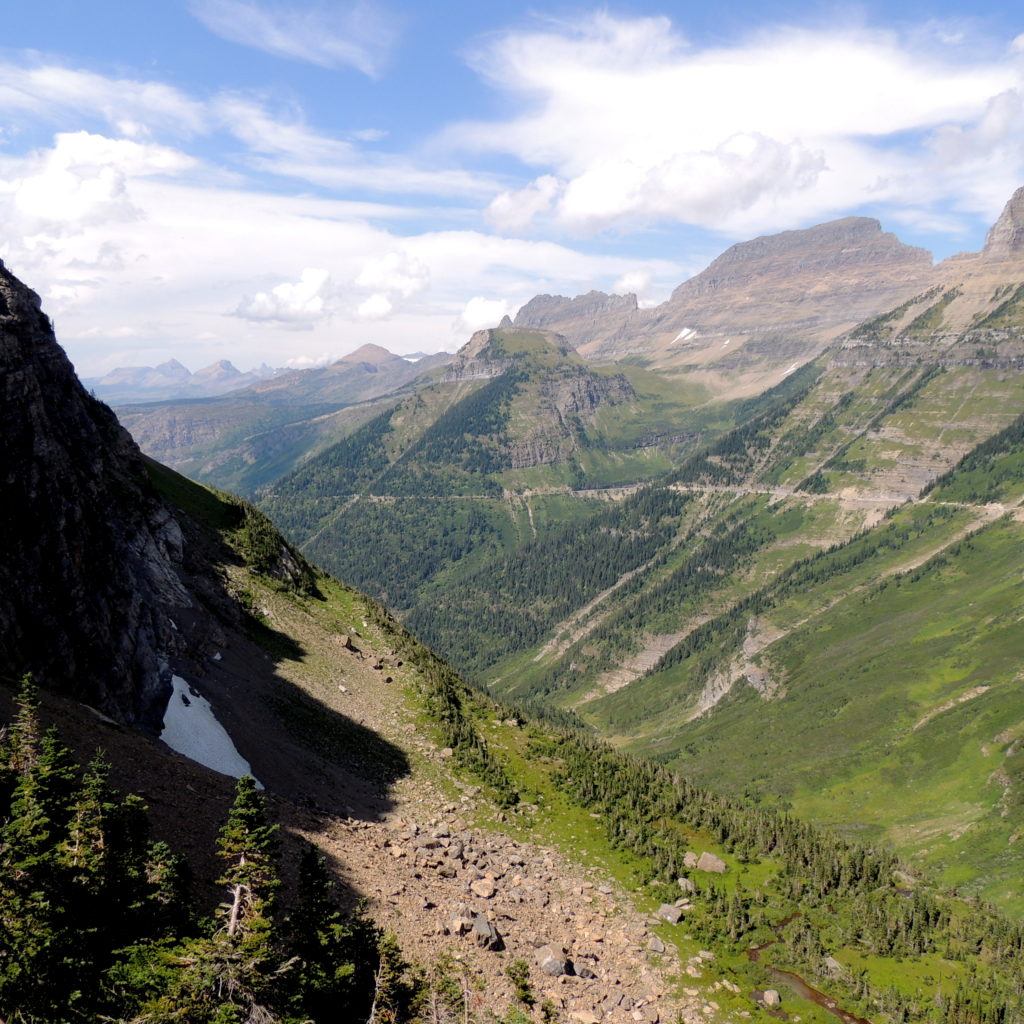 Going to the Sun Road, Glacier NP – 2016 photo by Wrongo
Megan Rapinoe, after the Women's Soccer Team ticker tape parade in NYC on Wednesday:
"This is my charge to everyone: We have to be better. We have to love more. Hate less. We got to listen more and talk less….It's our responsibility to make the world a better place." https://t.co/7LJHPDVRm9 pic.twitter.com/5s5OuS4Gsx

— CBS News (@CBSNews) July 10, 2019
America knows by now that Megan Rapinoe is the outspoken co-captain of the USA Women's Soccer team. She was the high scorer in the Women's team's march to their fourth World Cup victory. She's also the person who said earlier in the tournament that she would not visit the White House if Trump extended an invitation.
Trump responded by criticizing Rapinoe on Twitter. He later congratulated the team on their win, but also vacillated on whether the team would be asked to visit. On Monday, Rapinoe said the team would visit Congress, but not the White House, even if Trump asked.
On Tuesday, Public Policy Polling conducted a poll about "Megan Rapinoe vs. Donald Trump, 2020". It said:
"We found that Rapinoe gets 42% to 41% for Trump."
The new poll numbers are humorous, if not dispositive. After all, she's not running for president. But she has some of the leadership concepts down:
When asked by CNN's Anderson Cooper what she would say to Trump, Rapinoe looked into the camera and said, "Your message is excluding people. You're excluding me, you're excluding people that look like me, you're excluding people of color, and you're excluding Americans that maybe support you."
Rapinoe is openly gay. She's advocating for equal pay for equal work for women. Like AOC, she's Trump's equal on twitter. The back-to-back World Cup champion added:
"we need to have a reckoning with the implications of Trump's Make America Great Again slogan, because "you're harking back to an era that was not great for everyone – it might have been great for a few people, and maybe America is great for a few people right now, but it's not great for enough Americans in this world….You have an incredible responsibility as the chief of this country to take care of every single person, and you need to do better for everyone…"
More from Rapinoe to CNN's Anderson Cooper:
"I don't think anyone on the team has any interest in lending the platform that we've worked so hard to build, and the things that we fight for, and the way that we live our life – I don't think that we want that to be co-opted or corrupted by this administration,"
Rapinoe accepted an invitation on behalf of the team from Democratic lawmakers, including Rep. Alexandria Ocasio-Cortez (D-NY), House Speaker Pelosi, and Senate Minority Leader Chuck Schumer (D-NY). She added:
"This is such a special moment for us, and to be able to sort of leverage this moment and talk about the things that we want to talk about and to celebrate like this with the leaders of our country is an incredible moment….So yes to AOC, yes to Nancy Pelosi, yes to the bipartisan Congress, yes to Chuck Schumer – yes to anyone else that wants to invite us and have a real substantive conversation, and that believes in the same things that we believe in."
She's a proud American who understands that despite Trump wanting to go back in time, it's never again going to be 1953 in America. These women aren't ornamental, they're not trophies.
They win trophies.