The Daily Escape: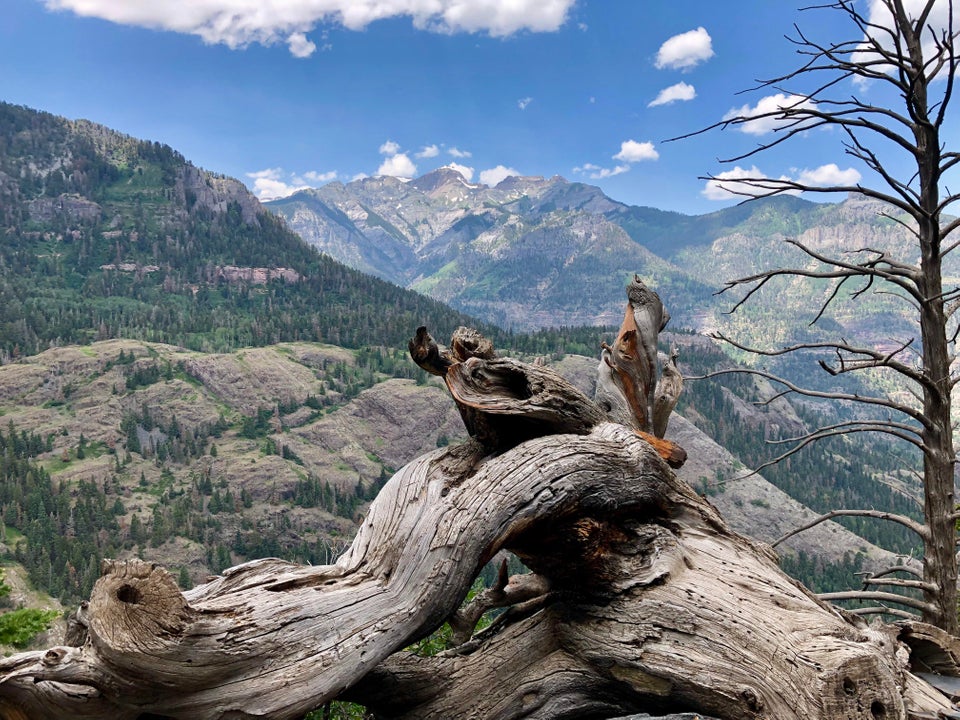 Bear Creek Trail, Ouray, CO – 2019 photo by pickleskins
Wrongo didn't watch the Mueller testimony, thinking that the outcome was pre-ordained. Given the millions of words that have been written to analyze his performance, and the largely weak tea now being brewed by House Democrats, there are two questions before us: First, should Democrats have relied so heavily on Muller to make a case against Trump? And second, what will the House Democrats do now?
The first thing we learned was that Mueller is showing his age, and that, if Robert Mueller is the mastermind of the Deep State coup that Trump alleges, he's failed miserably.
Throughout Trump's presidency, Democrats have grasped at one straw after another that was going to magically remove Trump from office. The Access Hollywood tape. The Stormy Daniels revelations. The likely violations of the Emoluments Clause. Racism. And, of course, Mueller Time.
Pursuing all of these have kept Trump off-balance, but no one should have expected any of them to bring him down. We now live in a no-rules time. The bar gets lowered with every outrage Trump perpetrates, and there is limited ability on the part of the average American to follow the House Committee's parsing of the Mueller investigation's facts.
Pelosi needed Mueller to ignite public opinion and provide her support for beginning impeachment proceedings. And, yet, Mueller in his testimony wouldn't support except indirectly, Congress's asking him to help them act on his report.
Wrongo has long believed that the FBI is a reactionary element in our society. It isn't difficult to believe that Mueller had little intention of teeing up Trump for the Congress.
Moreover, the GOP has decided there's absolutely nothing wrong with accepting intelligence support from foreign governments, provided their Party is the beneficiary of that help.
Pelosi knows the ONLY LEVERAGE that Dems have politically is their majority in the House of Representatives. It would be political malpractice to risk losing that. Sacrificing the majority in the House, even for the good of the country, could leave Dems on the moral high ground as usual, but with zero political power.
And we know that as of today, winning the presidency in 2020 looks like a 50/50 proposition. Mueller's performance should make a lot of potential Biden and Bernie supporters think twice about trying to elect yet another senior citizen, regardless of their prior political experience.
Enough for this week! It's time for a Saturday Soother. You've followed the news, so you know that we all need a break to forget about politics for a while. To help you on the path to forgetting, let's start by having a tall glass of cold brew coffee. Today, let's try Wandering Bear Straight Black cold brew ($30 for a 96 oz. box) from NYC's own Wandering Bear Coffee. The brewer says their coffee is decadently bold, but surprisingly smooth. The box fits in your fridge, and pours like a tap. Good times!
Their slogan is that cold brew = life. Wrongo is far from in agreement with that.
Now, settle back in a comfy chair and listen to CPE Bach's "Cello Concerto in A Major", performed live by cello soloist Monika Leskovar, accompanied by the Zagreb soloists. Wrongo and Ms. Right heard the New Baroque Soloists play this piece on Friday in Washington, CT, with the wonderful Samuel Magill as cello soloist:
Those who read the Wrongologist in email can view the video here.