The Daily Escape: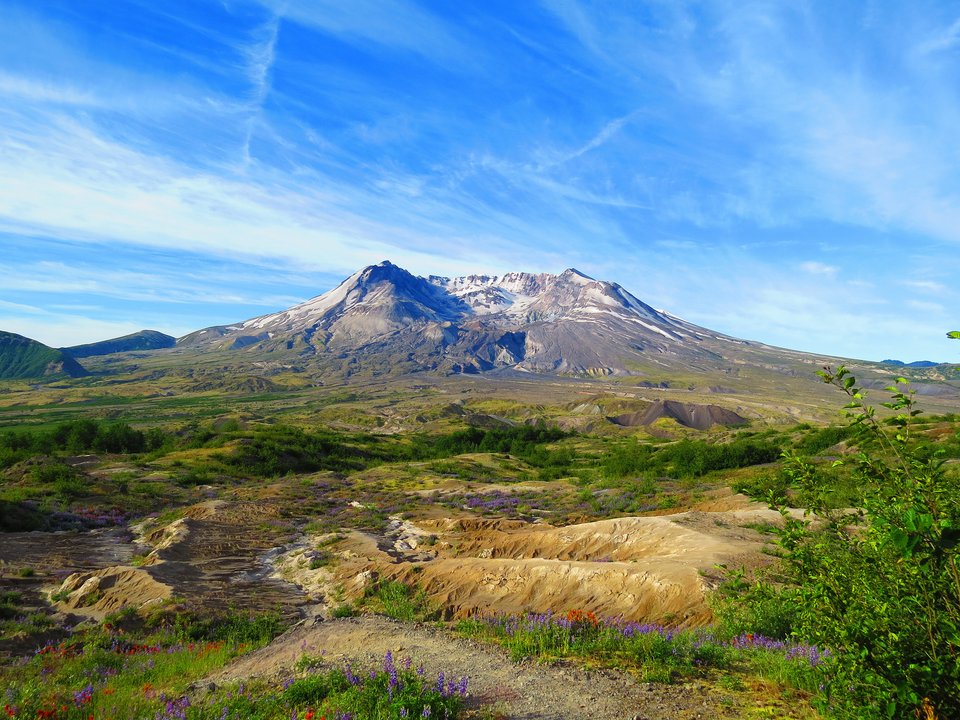 Mt. St. Helens, WA – 2019 photo by 12_woman. The big eruption that devastated 230 sq. miles was in May, 1980. Hard to believe that's almost 40 years ago.
The two days of Detroit Fight Nights are over, and the bloviating about who won or lost is rocketing around the internet, so Wrongo will add his few cents to the till.
First, CNN worked really, really hard to gin up fights between the candidates. They had some success by giving also-rans (John Delaney and Mike Bennet) a chance to go at the front-runners on both nights. The CNN idea was to make it a contest between progressive Dems and moderate Dems, and the debaters happily complied.
This is being talked about as a fight for the soul of the Party. It isn't; that will happen at the convention when no candidate wins on the first ballot.
Second, it's clear that these 20 people include 10-12 who should be on the JV team for some other openings in Democratic politics. The NYT reports that just seven candidates have qualified for the next Democratic debate: Those seven are Biden, Booker, Buttigieg, Harris, O'Rourke, Sanders, and Warren, while Castro, Klobuchar, and Yang are close:
"The Democratic National Committee has set stricter criteria for the third set of debates, which will be held on Sept. 12 and Sept. 13 in Houston. If 10 or fewer candidates qualify, the debate will take place on only one night. Candidates will need to have 130,000 unique donors and register at least 2 percent support in four polls. They have until Aug. 28 to reach those benchmarks. These criteria could easily halve the field."
Castro and Yang each have more than 130,000 donations and each have three of the four qualifying polls they need, while Senator Klobuchar has met the polling threshold, and has about 120,000 donors, so a one-night 10-candidate show is likely in September.
Regarding Detroit's winners and losers, Wrongo's view is that Warren, Sanders and Buttigieg won on the first night. On night two, Biden won by not losing. But night two had more interest. Castro did better than expected, as did Booker and Yang. Harris slipped a bit, while Gillibrand, Gabbard and Bennet had moments, all are in Brownian motion. The rest of the less-than-one-percenters should save their pennies.
We're not going to get a real sense of how this campaign will unfold until Sanders, Warren, Harris and Biden are on the same stage. They will be joined by Buttigieg, Booker and O'Rourke, and possibly three others.
The tests we should be keeping in the back of our minds are:
First, can I envision this candidate giving a speech to the nation from the Oval Office while demonstrating leadership and being completely credible?
Second, can this candidate stand up to Trump on the trail, and if it should be necessary, beat him in a face-to-face debate?
Even with downsizing the group to 10 candidates, very few can meet both eye tests to Wrongo's way of thinking.
How do you see the candidates?