The Daily Escape: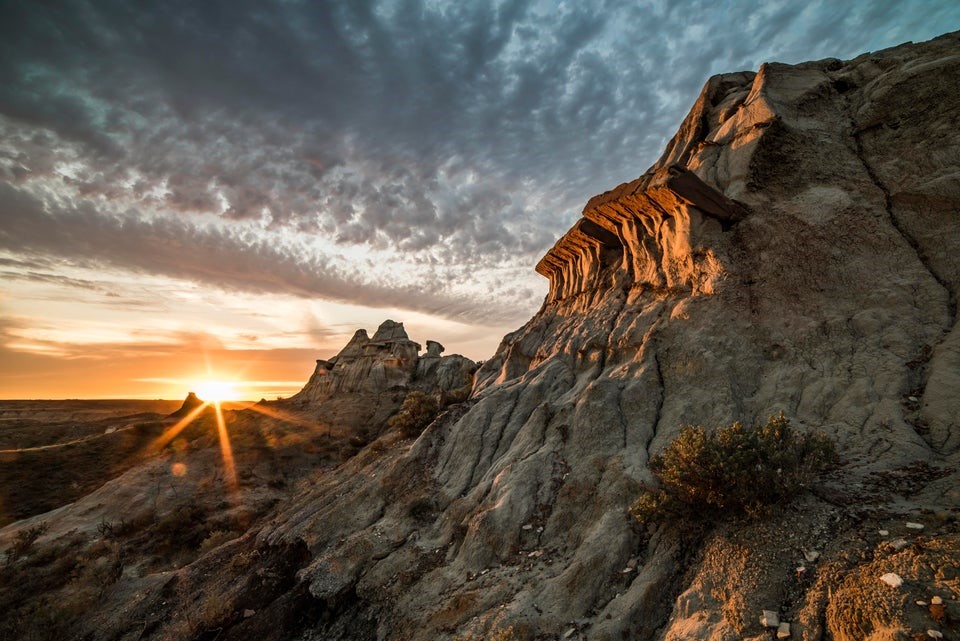 Theodore Roosevelt NP, ND – photo by lightcrafterartistry
Happy May Day! Look on the bright side: Halloween is 184 days away, and everybody already has their masks.
Joe Biden is the likely Democratic presidential nominee, and he's carrying the hopes of many Americans that the Trump era will be just a single term. There are many hurdles for Biden to overcome on his way to winning the presidency, and a new one has emerged from an old story.
Tara Reade, a former Biden aide has accused him of sexually assaulting her in 1993. That story had been reported many times without really touching Biden politically, largely because the media was skeptical of Reade's story when she came forward initially.
Recently, she changed her story from a creepy sexual harassment to sexual assault. And we now find out that she may have told others of the more serious allegation 25 years ago. That puts her story in a very different light.
Business Insider reported that two sources came forward to corroborate details about Reade's new claims. One, a former neighbor of Reade's, says that Reade disclosed corroborating details to her about the alleged assault in the mid-1990s, possibly one-to-two years after it happened.
Dealing with this sort of accusation when we're focused on the political rather than the legal consequences, is tricky. People point to the Brett Kavanaugh nomination hearing and say that Kavanaugh and Biden are in the same boat. The WaPo says that at the time, Biden insisted that Christine Blasey Ford, who accused Kavanaugh of sexual assault:
"…should be given the benefit of the doubt…for a woman to come forward in the glaring lights of focus, nationally, you've got to start off with the presumption that at least the essence of what she's talking about is real, whether or not she forgets facts."
The HuffPo reports that Tarana Burke, a founder of the Me Too movement in 2007, thinks that Reade's accusations against Biden are being felt differently because of the stakes in the 2020 election, which will feature two men in powerful positions who have both been accused of sexual assault.
Burke has suggested that Biden could be both "accountable and electable" for Democrats in 2020:
"The defense of Joe Biden shouldn't rest on whether or not he's a 'good guy' or 'our only hope.' Instead, he could demonstrate what it looks like to be both accountable and electable…"
Standards for evaluating evidence in the context of a job interview should be different than standards for evaluating evidence in a legal proceeding, or in a criminal trial.
Nobody has a right to become president of the US, or to be on the Supreme Court. If you think there's a reasonable chance that Reade's sexual assault allegation is true, it's perfectly appropriate to take your estimate of that probability into account when deciding whether to support Biden or not.
Wrongo thinks that it would be better for the country if Biden replaces Trump. That's true for Wrongo even if he assumes Reade's allegation is 100% accurate.
So what should Biden do? He has to put this behind him. He should say he believes her, even if he has no memory of the event. And he should earnestly apologize.
Fess up and move on.
Republicans know that dividing the left radically improves their chances in November. They can see how easily the Dems' laudable virtue of "believe all women" could be weaponized.
One thing an apology will do is make it easier for Biden to select a woman VP, as he has promised to do. Biden's shaky past behavior around women will also be a part of the opposition's message in the fall. He has worked to overcome some of that over the years by co-sponsoring Clinton's Violence Against Woman Act. He has improved his views on both abortion and the Hyde Amendment, and he's sort of apologized to Anita Hill.
Whichever woman Biden chooses will be forced to answer questions (probably endlessly) about Biden's treatment of women, including the allegations of assault by Tara Reade. His VP choice may become the leader of the Democratic Party in four years, and the only way to inoculate the VP nominee against this is a full Biden apology.
Will a heartfelt apology hurt Biden? Certainly with some progressive voters. But even those whose only issue is a principled stand against sexual assault, will have to choose between Biden and Trump. If they do so based only on which man has sexually assaulted fewer women, it's likely that Biden would be their choice.
This isn't the choice Wrongo had hoped for, but it's the choice we have.