From the Atlantic's article, How Could the CDC Make That Mistake?: (brackets and emphasis by Wrongo)
"The Centers for Disease Control and Prevention is conflating the results of two different types of coronavirus tests, distorting several important metrics and providing the country with an inaccurate picture of the state of the pandemic.

The agency confirmed to The Atlantic…that it is mixing the results of viral and antibody tests, even though the two tests reveal different information and are used for different reasons. This is not merely a technical error.

States have set quantitative guidelines for reopening their economies based on these flawed data points….Viral tests, taken by nose swab or saliva sample, look for direct evidence of a [current] coronavirus infection.…Antibody tests, by contrast, use blood samples to look for biological signals that a person has been exposed to the virus in the past.

A negative test result means something different for each test. If somebody tests negative on a viral test, a doctor can be relatively confident that they are not sick right now; if somebody tests negative on an antibody test, they have probably never been infected with or exposed to the coronavirus….The problem is that the CDC is clumping negative results from both tests together in its public reporting."
The CDC stopped publishing a complete database of daily test results on February 29. When it resumed publishing test data, the website explaining its new COVID Data Tracker said that only viral tests were included in its figures:
"These data represent only viral tests. Antibody tests are not currently captured in these data,"
On May 19, that language was changed. All reference to disaggregating the two different types of tests disappeared.
The change has made the CDC's testing data look more favorable. Last Monday, a page on the agency's website reported that 10.2 million viral tests had been conducted nationwide since the pandemic began, with 15% coming back positive. But on Wednesday, after the CDC changed its terms, the same page said that 10.8 million tests of any type had been conducted nationwide, and the rate of positive tests had dropped by one percent.
Blending viral and antibody tests will drive down the rate of positive tests dramatically. It makes it look safer to reopen the economy. On to cartoons.
Reopen the economy. What could go wrong?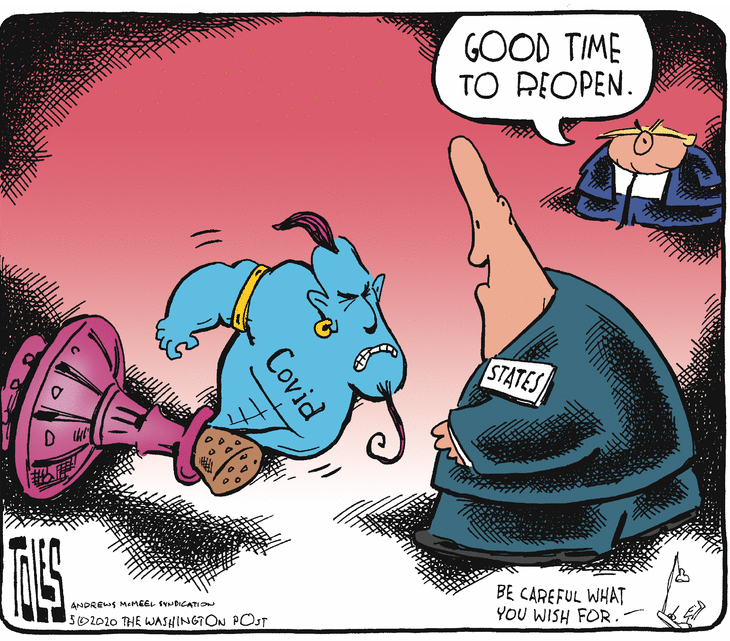 America needs a better role model: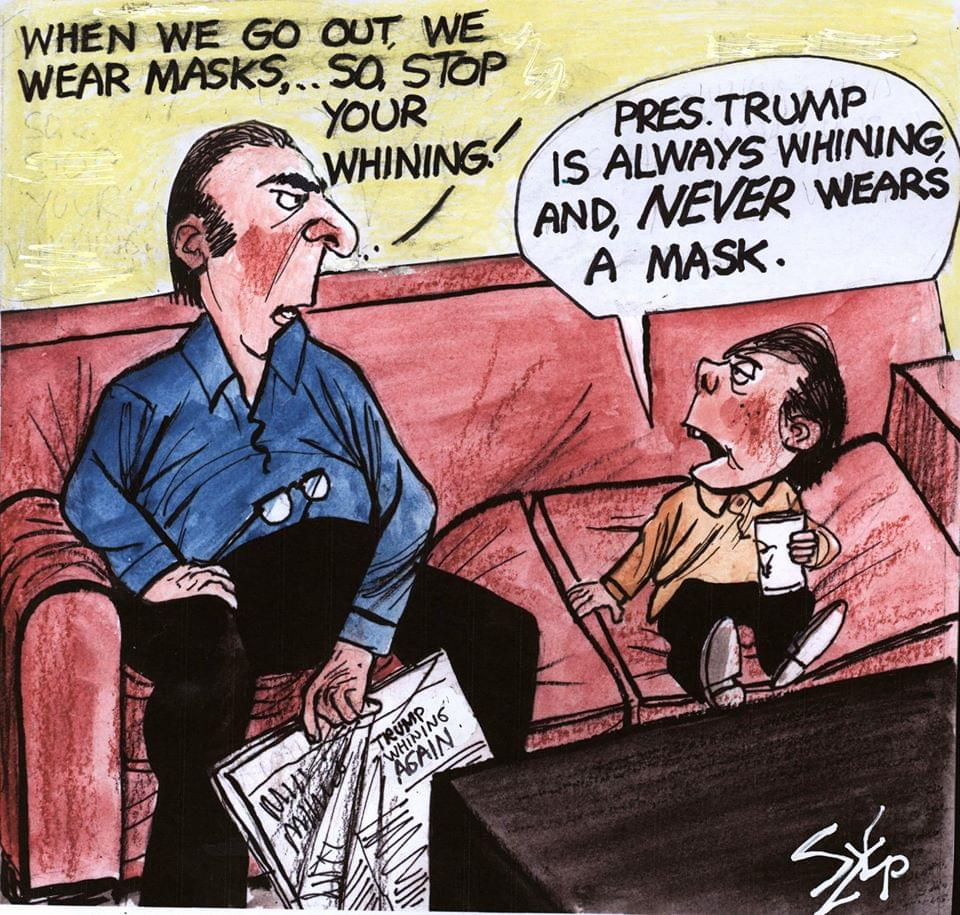 Social cohesion used to be a thing: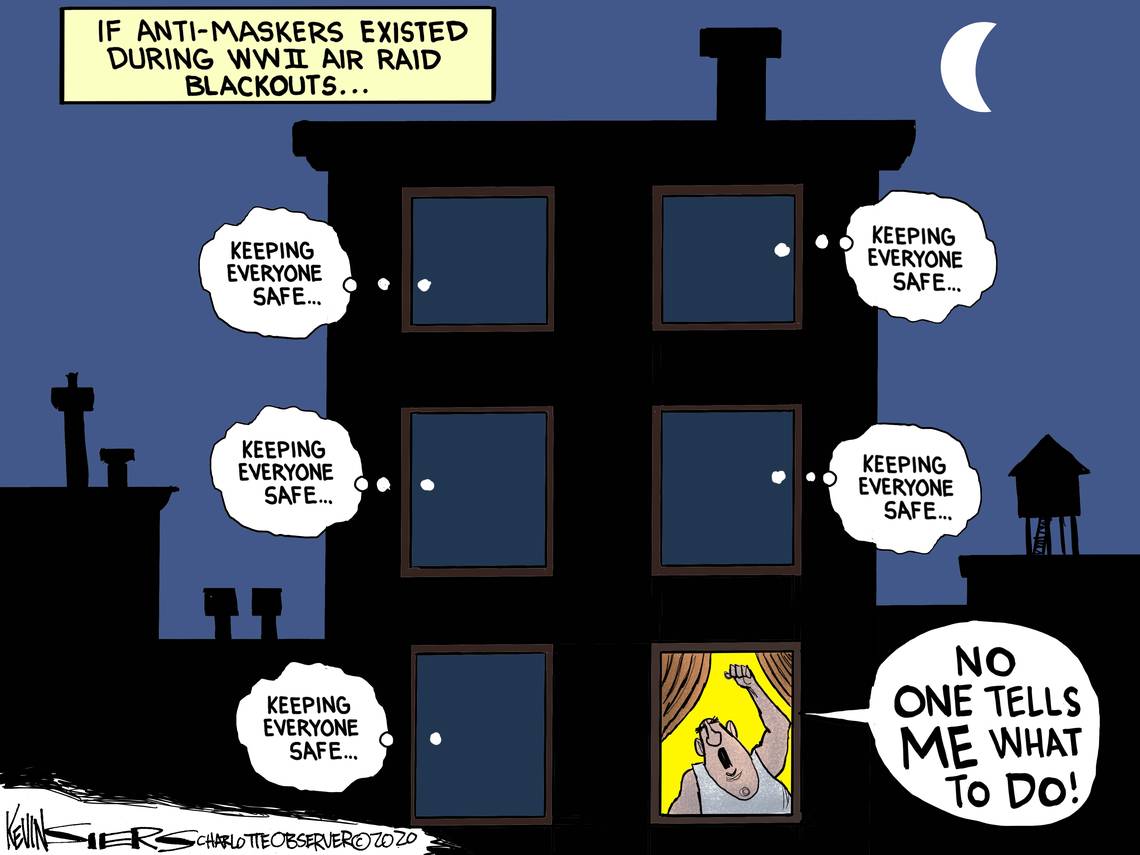 Trump demands churches reopen. Where will he be on Sunday?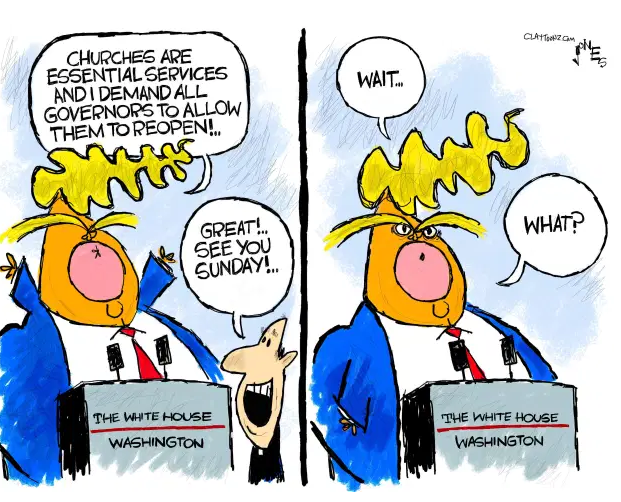 After WFH ends, will there be regrets?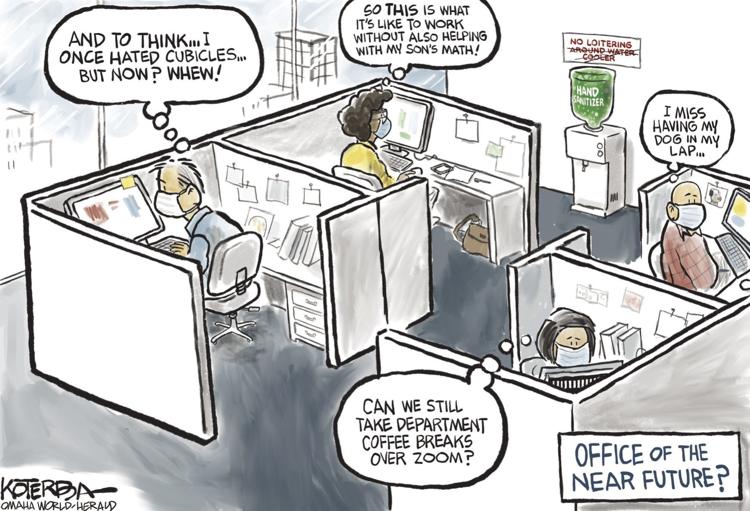 Biden's doing great by doing nothing: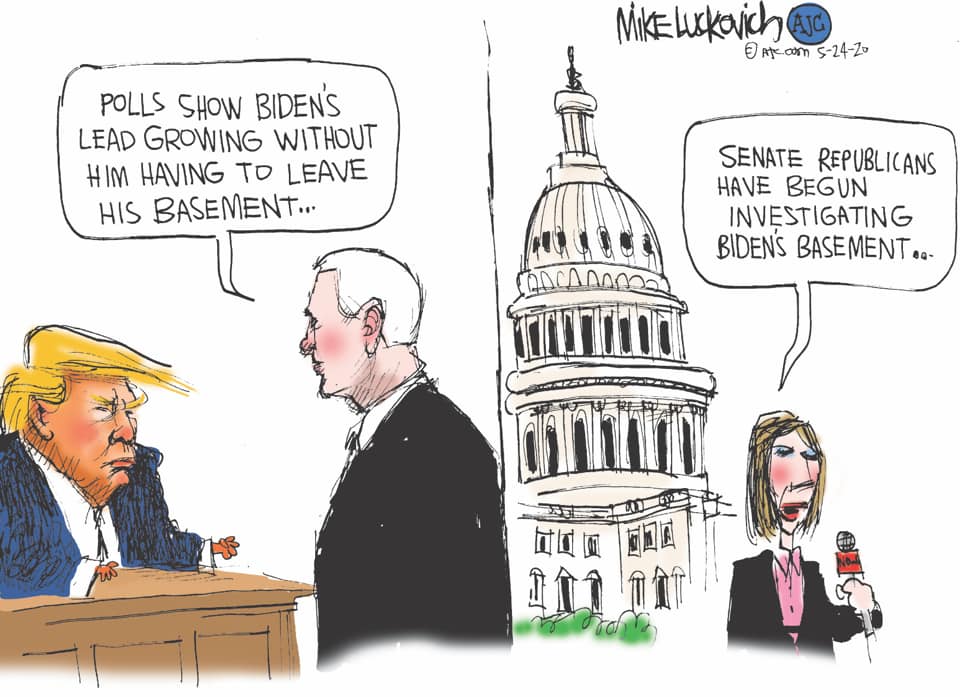 We shouldn't get cocky. Remember that Trump "won" in 2016 when just 25.5% of eligible American voters voted for him.