Last Monday night in Minneapolis, 46-year old George Floyd was arrested. Police officer Derek Chauvin handcuffed him and pinned him to the ground, crushing his throat. Floyd died an hour later.
What happened next has played out time and time again in American cities after high-profile cases of police brutality. Vigils and protests were organized in Minneapolis and around the US to demand police accountability. Google the name of any large city in the US along with "police brutality" and your search will return many pages of results.
But while Minneapolis investigators waited to charge Chauvin, unrest boiled over. News reports soon carried images of property destruction and police in riot gear. This has now morphed into the Minnesota governor calling out the National Guard.
Wrongo can't claim to understand race issues in America, but he thinks that we should take a minute to re-read Dr. King's "Letter from a Birmingham Jail". In his letter, MLK identified "the great stumbling block in the stride toward freedom" not as the KKK, or the South's White Citizens Councils. He said it was white moderates, people who:
Are more devoted to order than justice
Prefer the absence of tension to the presence of justice
Say they agree with your goals, but not your methods for achieving them
Constantly urge patience in the struggle, saying you should wait for a more convenient time
If you have watched the news for the past 40 years, you know that the Moderate is one stumbling block to universal justice. The Moderate's tools are things like Non-Disclosure Agreements, loyalty to the team, and to the power of the hierarchy. Moderates may not be at the top of the power pyramid, but as long as Moderates can kiss up and kick down, they'll hang in there, waiting for a better time to think about bringing justice to all Americans.
When it comes to violence in our cities, as Elie Mystal says in The Nation, it's hard to name a city in America where the police aren't working for white people. The police know it. And deep down, white people know exactly whom the police are supposed to protect and serve, and they know it's not black and brown people.
Disagree? Go to any white suburb in America. Cops aren't wandering the streets, people aren't being arrested and neighbors aren't being sent to prison. It's easy for most of us to think that the George Floyd's of America are simply a tragic cost of doing business, that a looted Target is evidence of the need for more policing.
We can hold more than one thought in our heads. People should be free to demonstrate, and that sometimes leads to rioting. Both are forms of protest. Wrongo doesn't condone looting. But it's also a form of protest. If you argue it's not, then refresh your memory about the Boston Tea Party, when white protesters dressed up as minorities and looted to make a point about taxes.
If you are upset about protests, and were also pissed off at Colin Kaepernick taking a knee, you are probably a Moderate. People first need to be able to identify racism when they see it before they can understand the racial issues underpinning what happened in Minneapolis this weekend.
If you woke up today angry, confused, or frustrated about the direction our country is heading: VOTE!
Wrongo has looked hard for fun cartoons, without success. Here's the best of the week. Sadly, her hope can only be aspirational: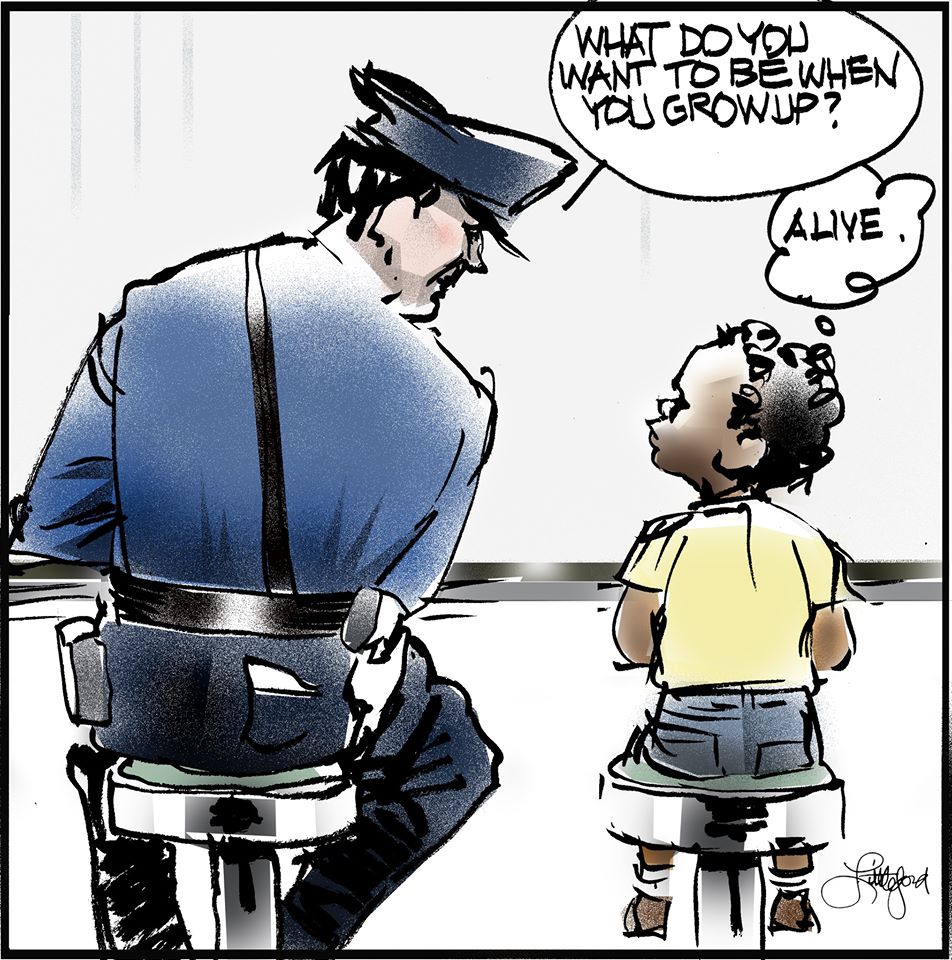 How times have changed: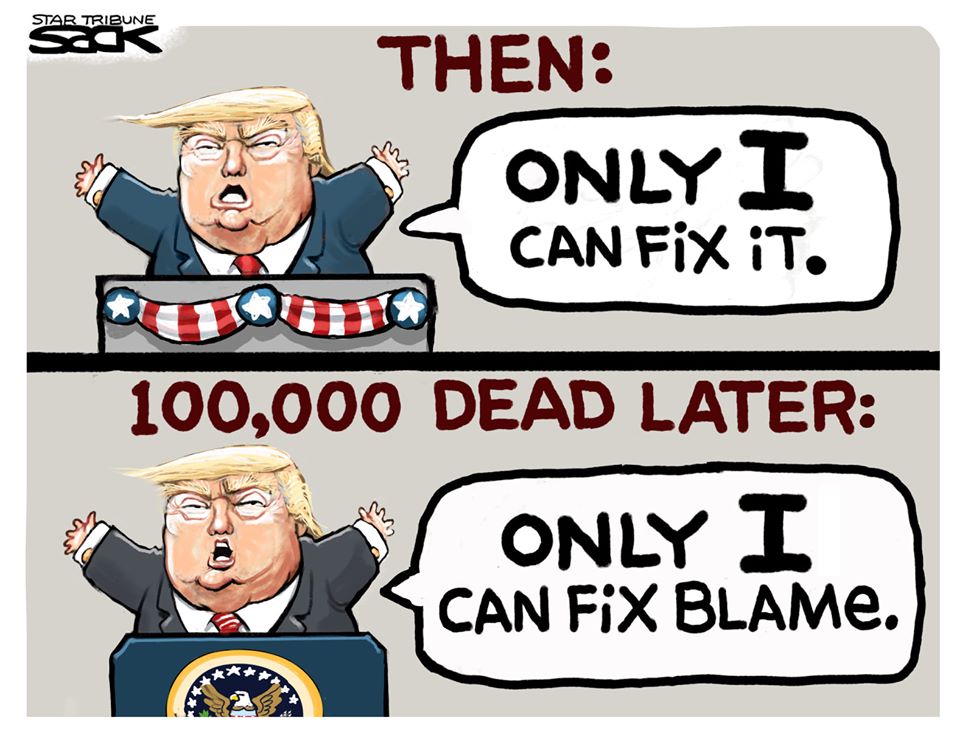 From 2016. All you need to know about demonstrating in America:
For Sunday, we include a rarely heard protest song written in 1966 by Malvina Reynolds (1900-1977). She wrote "Little Boxes" and many other songs. She wrote "It Isn't Nice" as an answer to those who value order above justice. Here, "It Isn't Nice" is sung by Barbara Dane and the Chambers Brothers:
Sample lyric:
It isn't nice to block the doorway,
It isn't nice to go to jail,
There are nicer ways to do it,
But the nice ways always fail.
It isn't nice, it isn't nice,
You told us once, you told us twice,
But if that is Freedom's price,
We don't mind.
It isn't nice to carry banners
Or to sit in on the floor,
Or to shout our cry of Freedom
At the hotel and the store.
It isn't nice, it isn't nice,
You told us once, you told us twice,
But if that is Freedom's price,
We don't mind.
Those who read the Wrongologist in email can view the video here.