The Daily Escape: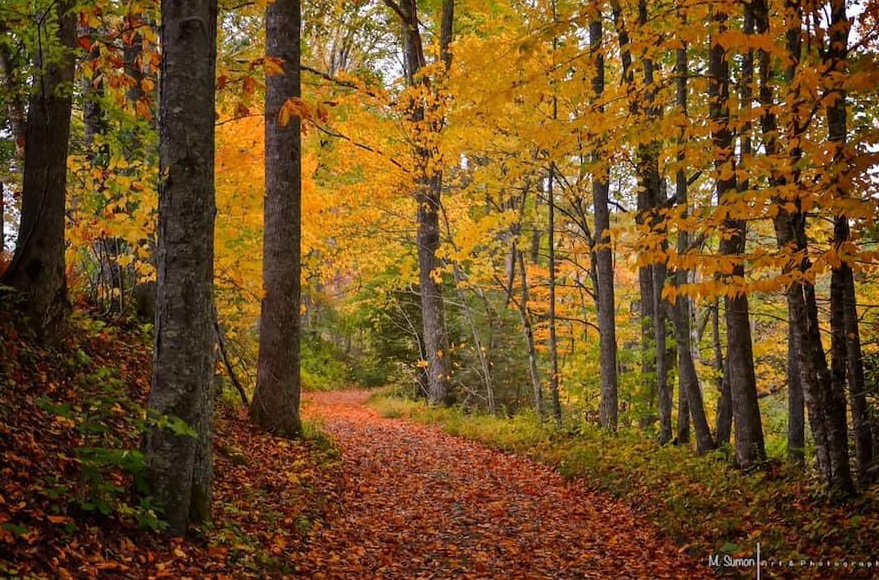 Price Lake Blue Ridge Mountains – October 2020 photo by Muhammad Sumon
For decades, people around the world have thought the US was "exceptional" in most things. Covid has shown that not only is America unexceptional when it comes to pulling together to beat the virus, we're close to chaotic.
We do remain exceptional in Covid cases and deaths, leading the world in sheer numbers of each. We're now back to more than 70,000 reported cases a day, and our current response seems mostly to be indifference.
Wrongo and Ms. Right are in our temporary bubble in Truro on Cape Cod, where almost everyone is still masking, and attempting to achieve sufficient physical distance. But across America, a whole lot of people seem to just be done with Covid. They are moving on.
Only a few states are still taking new infections seriously enough to try to do anything at all to stop the spread. Those states with strong mask requirements still have them, but most states seem to have given up trying to control their citizens.
The persistent growth in new cases is above all, a social cohesion problem. People aren't willing to forego any comfort, or engage in social distancing unless it helps them personally. So, bad behavior has made the number of Americans sick with Covid much worse than it had to be.
Not enough people are willing to follow rules. Too many believe that putting others at risk is an inalienable personal right. While health professionals and politicians say that "compliance is key", no one has offered any new ideas on how to bring about more adherence with mask wearing and physical distancing.
Covid is also a leadership problem. Trump has prioritized the health of the economy over the health of our citizens. He only put up a fight against the virus when he got sick, but not while it ravaged the rest of us. And once he got better, he's spread even more pernicious disinformation about Covid.
We need to do better, but it's unclear what a Biden presidency can do to make it better.
A national lockdown doesn't seem legal, and would lead to dissipating a large amount of Biden's political capital. That could put in jeopardy whatever changes to our economy and politics he might be able to accomplish, if Democrats hold the House, Senate and the White House.
We can expect the CDC to once again provide leadership on how to deal with the virus while we wait for effective vaccines to become widely available. But at this point, it seems too late to re-lock down, and start over.
Luckily, Covid isn't particularly deadly for a highly contagious virus. We know that it's terrible for those with preexisting conditions. We're learning that there are serious long-term health problems for some people who get the disease, the so-called "long haulers".
We all know these things, but we need to do a better job of thinking through what could change the minds of people who simply won't comply with the basic rules. They know they can get it, but they don't think they will die from it. So they figure they'll be OK, and maybe as Trump says, become immune after having something that's perceived as not much worse than the seasonal flu.
This is mostly true for America's White population. It's far less true for America's Black and Latino populations. This is how racial privilege works in the US. Possibly, if we experience more cases than right now, there may be the stomach for another lockdown. That's if it's accompanied by additional government financial support for those who will suffer financially from any lockdown.
Another idea is to employ rolling lockdowns that impact only the hot spots. The governor of Connecticut is doing this in our few hot spots, and it seems to be reasonably well-supported by citizens. The logic is: "We let you do it your way, now you need to do it our way". Not all will comply, but most will understand that what they did didn't work; so it's time to try something different.
Massachusetts has Covid color codes by town, with red designating towns with more than eight cases per 100k. Reports say that it has changed policies in many places, as people who have a choice try to avoid the hottest Covid spots.
There are lots of possibilities for what may happen going forward, but we need to be smarter about how we deal with Covid. Our policy can't just be: "we all die of something".
There's a lot of value in putting off death for as long as possible.