The Daily Escape: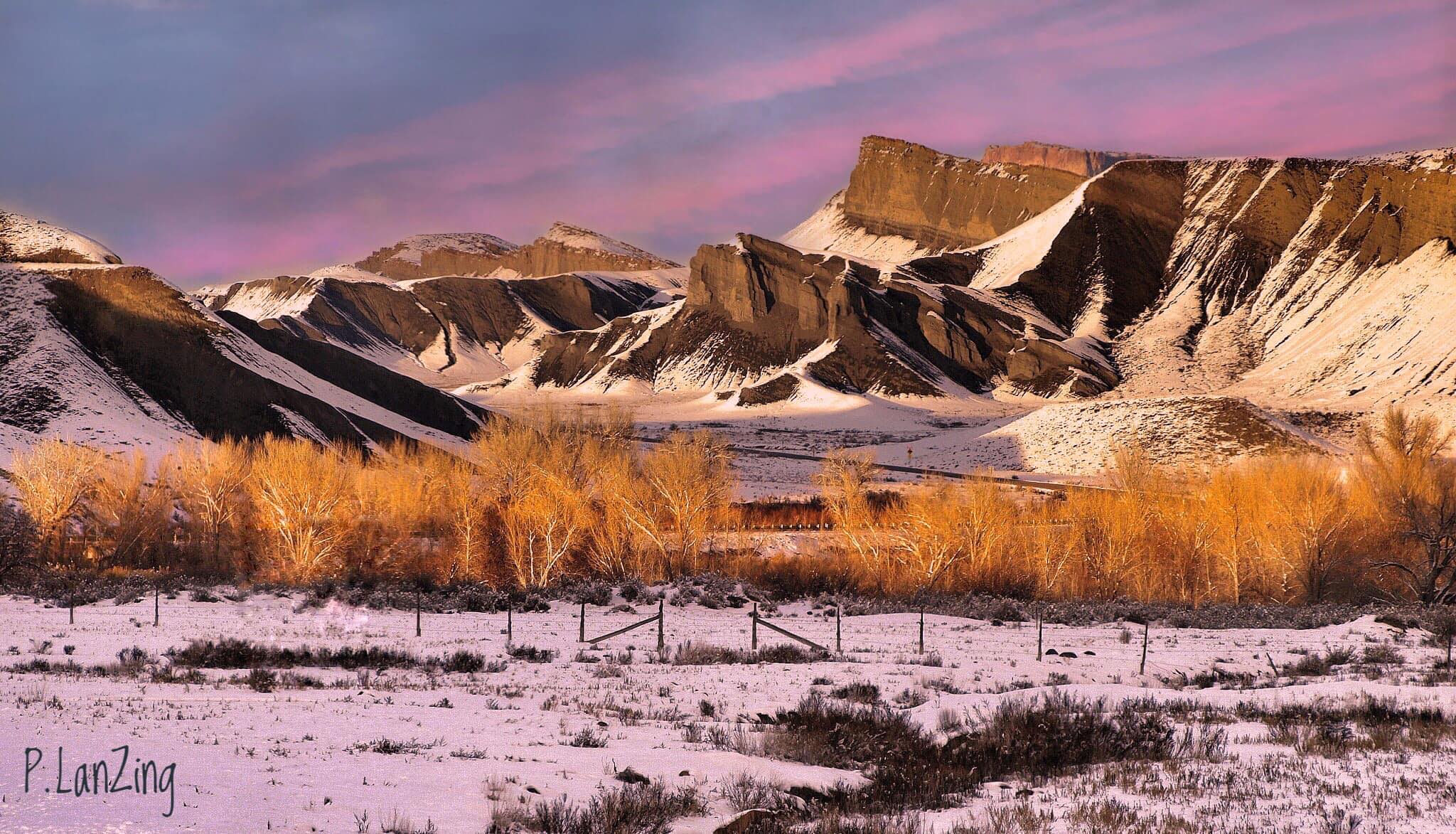 Ranch land near Reno NV – February 2021 photo by Patrick Lanzing
The Conversation has an interesting article by Tony Kevin from Australian National University, that analyzes the Biden administration's early missteps with both China and Russia. He says that:
"In two dramatic, televised moments, US President Joe Biden and Russian President Vladimir Putin have changed the dynamics between their countries perhaps irrevocably."
Kevin quotes Putin saying the terms of working with the US have changed:
"Although they think that we are the same as they are, we are different people. We have a different genetic, cultural, and moral code. But we know how to defend our own interests. And we will work with them, but in those areas in which we ourselves are interested, and on those conditions that we consider beneficial for ourselves. And they will have to reckon with it. They will have to reckon with this, despite all attempts to stop our development. Despite the sanctions, insults, they will have to reckon with this."
Turning to China and the initial meeting disaster, Kevin says that the Chinese feel similarly:
"Putin's…statement is remarkably similar to the equally firm public statements made by senior Chinese diplomats to US Secretary of State Antony Blinken in Alaska last week."
He quotes Yang Jiechi, Chinese Communist Party foreign affairs chief:
"The US does not have the qualification to say that it wants to speak to China from a position of strength. The US uses its military force and financial hegemony to carry out long-arm jurisdiction and suppress other countries. It abuses so-called notions of national security to obstruct normal trade exchanges, and to incite some countries to attack China."
Jiechi said the US had no right to push its own version of democracy when it was dealing with so much discontent and human rights problems at home.
Biden's campaign pitch was that his leadership would put the adults back in charge of foreign policy. But it's hard to ignore Biden's slap at Putin (calling him a killer), followed by the train wreck of the China summit in Alaska. Biden's team is accomplishing the difficult task of making Trump look… er, not terrible.
Could it be that the world is moving on? That our competitors and friends no longer buy the "America is a force for good" story? After all, we're showing them the worst of American values, by trying to overturn an election, by curtailing voting rights, and by refusing to do anything about mass shootings or the growing poverty that are endemic in the US.
The Guardian reports that we've fallen by 11 points in the latest report by democracy watchdog, Freedom House. We're now below Argentina and Mongolia, and on a par with  Panama, Romania and Croatia!
Dismounting from our high horse will be difficult for the US, but do we have a choice? The world is suddenly signaling strongly that they've had enough of American faux exceptionalism and the belligerence we display when we engage with other nations.
Kevin concludes that we're in a new kind of Cold War, not based on ideology like the original Cold War, but now it's a war for international legitimacy. Moreover, Kevin adds:
"The two powers are also showing they are increasingly comfortable working together as close partners, if not yet military allies. They will step up their cooperation in areas where they have mutual interests and the development of alternatives to the Western-dominated trade and payments systems."
The distribution of global power is changing. What matters now is the growing self-confidence of these two nations, particularly in comparison to what they see as a clearly weakened US. In essence, Russia and China are sending Biden a message:
"Don't judge us or try to change us. Those days are over."
Kevin concludes:
"The global balance of power is shifting, and for many nations, the smart money may be moving to Russia and China."
Time to wake up America! It's again becoming a multi-polar world. We can't know what the outcome of this competition will be. But we seem to be at one of those points in history where things can take a very sharp and irreversible turn in a new direction.
These factors have been brewing for years. We're witnessing a Russia/China strategic alliance which will force us and other countries to make some very hard choices about which side of the fence they're on. To help you wake up, listen to the Foo Fighters newest, "Waiting on a War":
Sample Lyrics:
I've been waiting on a war since I was young
Since I was a little boy with a toy gun
Never really wanted to be number one
Just wanted to love everyone
Here's Dave Grohl's motivation for writing the tune:
"Last fall, as I was driving my daughter to school, she turned to me and asked, ​'Daddy, is there going to be a war?' My heart sank as I realized that she was now living under the same dark cloud that I had felt 40 years ago. Every day waiting for the sky to fall. Is there more to this than that? Is there more to this than just waiting on a war? Because I need more. We all do. This song was written for my daughter, Harper, who deserves a future, just as every child does."