A few quick thoughts on Georgia's new voter suppression law. You may remember the day in 2013 when Chief Justice John Roberts wrote  that "Things have changed dramatically" in the South.
He had just authored the majority opinion in Shelby County v. Holder, where the Court struck down the Voting Rights Act's Section 4, that determined which states needed federal approval for changes to their election law. That made one of the law's most important parts inoperative. Today, the new voter suppression law in Georgia is Exhibit A for why Roberts was wrong.
Biden carried Georgia in November, and Black voters turned out again in record numbers in January to elect Democrats Warnock and Ossoff, thus giving control of the Senate to the Dems. The response from Georgia Republicans was to pass a sweeping rewrite of the state's election laws, making it harder for Democratic voters to vote and have their ballots counted.
The new law allows the GOP-controlled legislature to appoint a majority of members of the state election board. It gives the board the power to take over county election boards, making it easier for Republicans to challenge election results, or to decline to certify the results.
These are things that Trump tried and failed to get Georgia to do in 2020.
The not-so-funny thing is that should HR-1 (now S-1) become law, Roberts gets another chance to review the state of voting rights in America. Will he "atone" for his egregious error in gutting the original VRA? Don't count on that. On to cartoons.
And now it's a crime in Georgia to give water to people in line: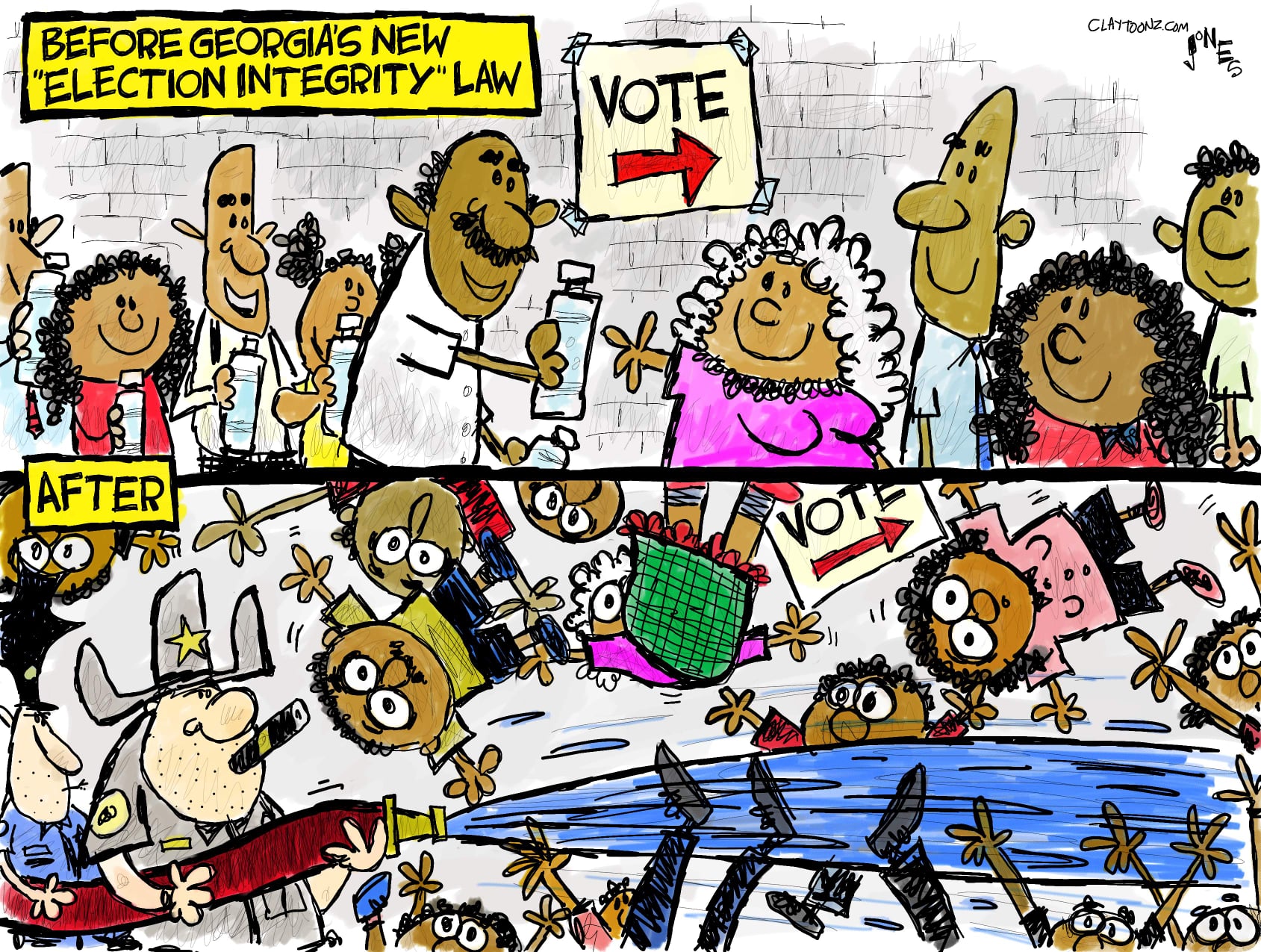 It's easy to understand Republican priorities. They make access to BALLOTS more difficult, and make access to BULLETS easier: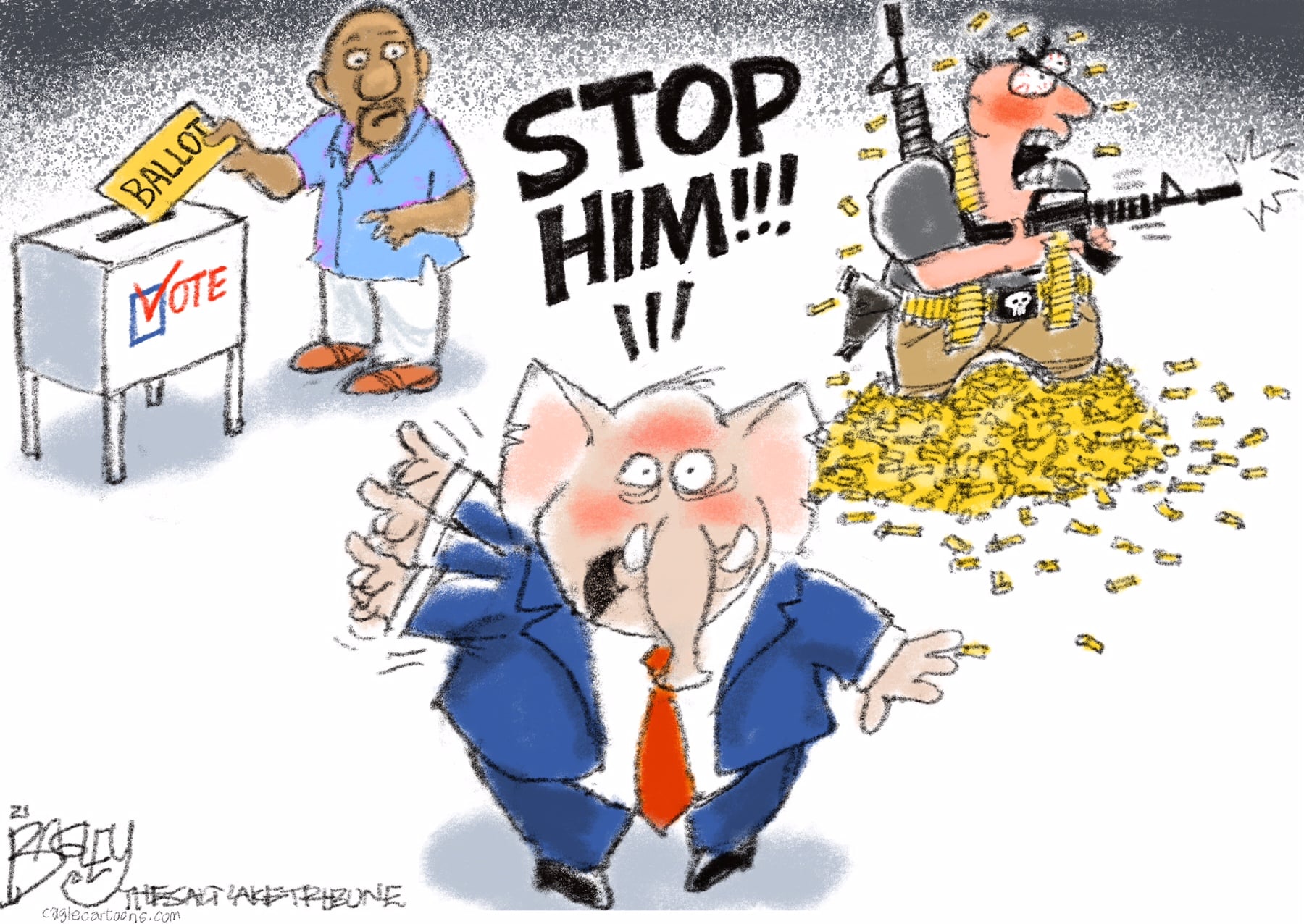 There's always another Boulder for Dems to worry about: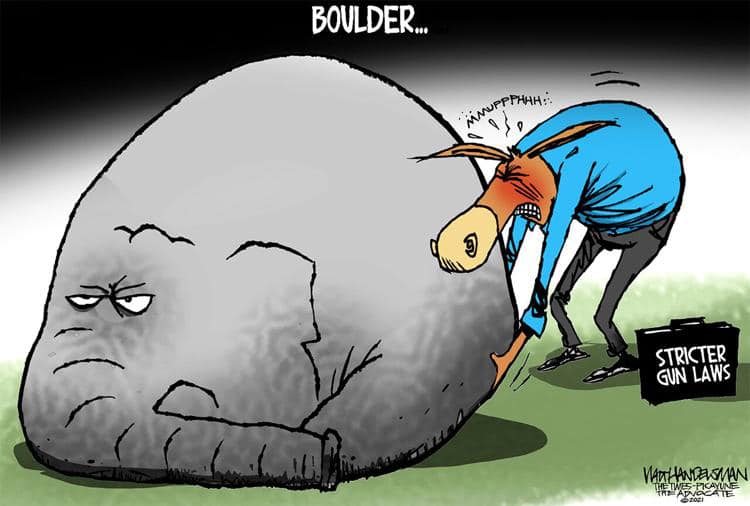 Mitch tries offering a compromise: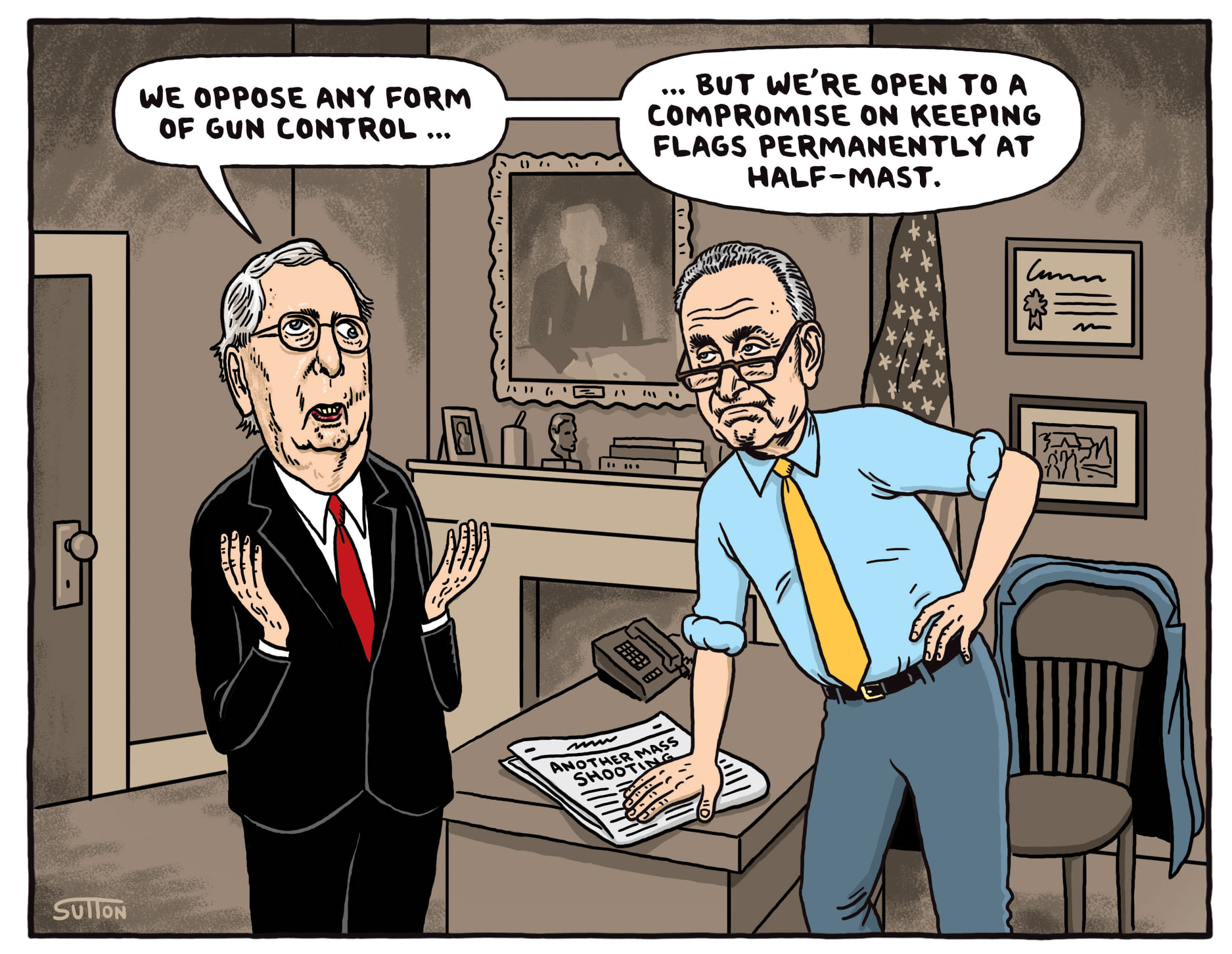 Of all the busters, only the filibuster has to go: