The Daily Escape: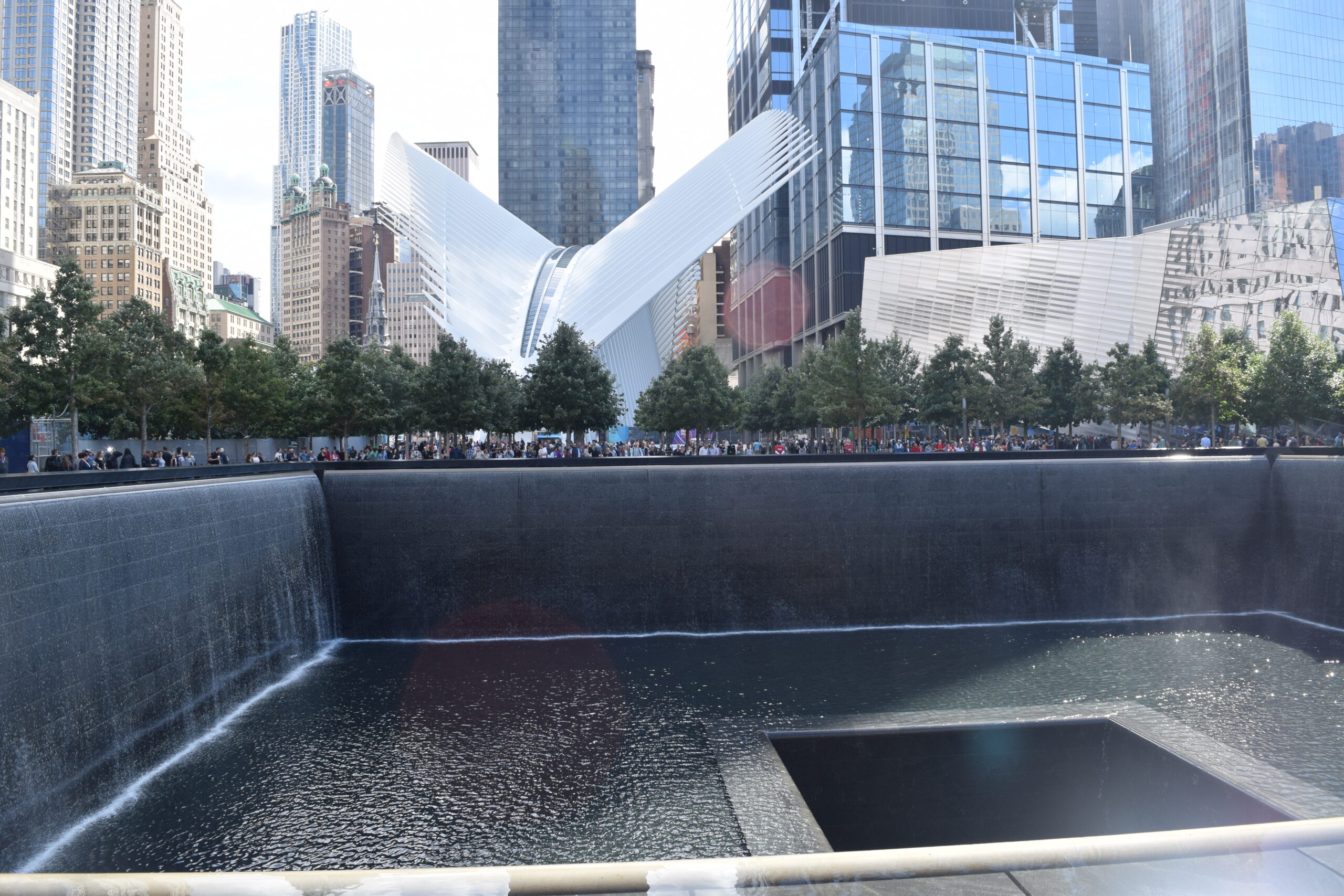 World Trade Center site, NYC, with the Oculus in background – photo by Merrill Dodd
(New columns will be light and variable, as Wrongo and Ms. Right are taking a spur of the moment vacation. Regular programming will resume on April 20, provided the world doesn't blow up before then.)
A quick note about the Coronavirus. Epidemiologist Elizabeth Jacobs shows us that while we were told by politicians that a strict lockdown to prevent the spread of Covid was causing increased suicides, that's turned out to be untrue. According to preliminary data from the CDC suicides in the US decreased in 2020.
The fact is that Covid became the third leading cause of death in the US, behind heart disease and cancer, while deaths by suicide went down. Here's a chart from JAMA: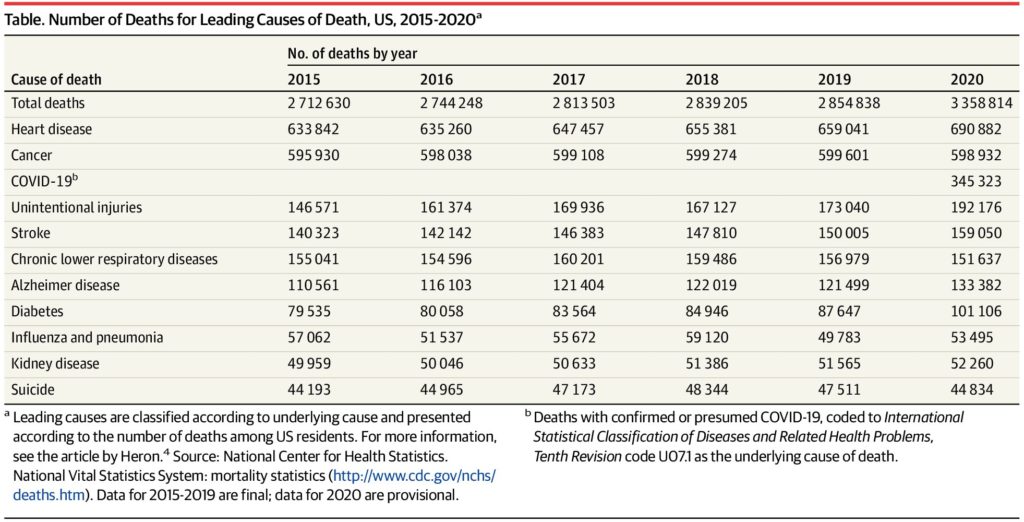 The US had 2,677 fewer suicide deaths in 2020 than in 2019, a 5.6% decline.
But total deaths increased by 17.7% year over the year, largely driven by Covid. Suicide dropped from the country's 10th leading cause of death to the 11th.
The data are preliminary and are subject to revision because states are late in reporting.
But really, you Covid skeptics and lockdown opponents? Another effort to mislead people. You say the vaccines are bad for you, and so are masks. Lockdowns destroy our economy, and all of these are an assault on personal freedom. And heaven forfend, let's never speak about vaccine passports.
Does anyone else think that the reason the British variant has become the leading form of Covid infection in the US is because non-compliance with virus prevention techniques by so many Americans has allowed the variants to spread?
Here's a musical interlude to kick off Wrongo's extended break, and your weekend: The group Too Much Joy hasn't released an album since 1996. They never were a big name, and the new album, "Mistakes Were Made", was crowd-funded, with only 500 copies made. Some say they sound like the Clash fronted by Randy Newman. Here is "Blinding Light of Love", a cut that is a sarcastic take on the 21st Century:
See you in 10 days.