The Daily Escape: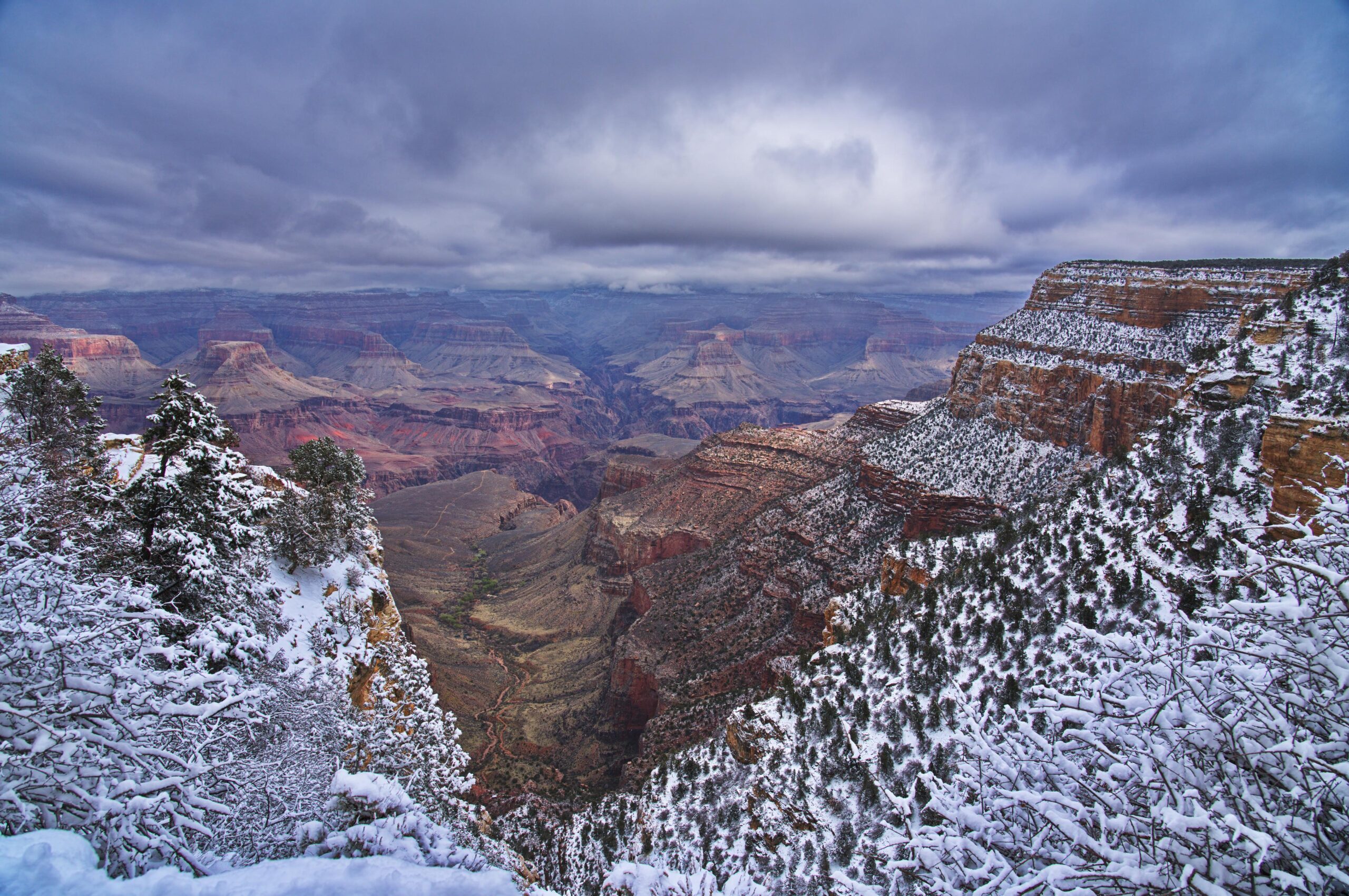 Spring snow in Grand Canyon NP – March 2021 photo by indieaz
Here's some good news amidst all of the negative DC political punditry. US manufacturing activity hit its highest level in 37 years last month. Manufacturing's biggest problem right now is the same one that Wrongo's new treadmill company had: making products fast enough to satisfy all of their current demand.
A little more detail: The overall ISM manufacturing index rose from 60.8 to 64.7, the highest reading since 1984. The new orders sub-index, an important leading indicator, also rose from 64.8 to 68.0, the highest reading since 2004.
The Economist says that CEO worries about weak demand for products has been replaced by fear of supply bottlenecks, from worldwide chip shortages to the freak traffic jam in the Suez Canal. They quote Chad Moutray, chief economist of the National Association of Manufacturers:
"…90% of members surveyed recently by the trade association were bullish about their businesses' outlook for the next 12 months, the highest in two years. Two-thirds foresee revenues returning to pre-pandemic levels by the end of the year, as new orders, production and employment all pick up."
The optimism is being backed by investment. Intel announced that it would spend $20 billion on two factories in Arizona. More from The Economist:
"Scott Davis of Melius, a research firm, reckons that capital expenditure at several dozen leading American industrial companies he follows, including icons such as Caterpillar and Stanley Black & Decker, are set to rise by 20% on average this year."
Goldman Sachs forecasts that capital spending at S&P 500 firms will reach $740 billion this year, slightly above the $731 billion in 2019. For the first time in a while, Goldman Sachs says big American firms will spend more on capital goods, research and development than on dividends and share buy-backs.
Three factors are driving this positive news. First, America will be largely vaccinated by the summer, so the level of those unemployed should continue to drop, like it did last month, when 916,000 new jobs were added. This means that Americans will have more money to spend on cars, electronics and other goods. It's not all roses, manufacturing jobs increased by 53,000. But, since February 2020, manufacturing is still down 515,000 jobs, or 4% of the total. As of now, over 60% of the total manufacturing jobs loss of 10.6% has been regained.
Second, much of the Biden infrastructure plan's spending will wind up in the hands of private companies who will be performing all of that new infrastructure building. That's the kind of trickle-down that causes economic growth.
Third, companies went to school on the impacts of tight, non-resilient supply chains. Some were surprised that bad Texas weather could slow production. Or, that Covid could stop their orders for PPE, and strain port capacity in Los Angeles. Stranded container ships in the Middle East and geopolitical tensions with China are making CEOs think more seriously about building networks that can withstand such shocks.
In the short term, this involves stockpiling components. In the longer run they are looking to bring production closer to home, which would also bolster American suppliers. More from the Economist:
"General Motors is hoping to build…a second battery factory in America. Intel's planned Arizona [factories]…are a way both to guarantee deliveries of chips to customers in Detroit and beyond, and to "near-shore" the semiconductor giant's own production."
If people can just hang in there a little bit longer, we might just be able to avoid a whole lot more Covid deaths, and then have a very good year. Fingers crossed.
Time to put down your phones and settle in for a Saturday Soother, where we spend a few minutes escaping from the perils of the world. Here at the Mansion of Wrong, we had snow flurries on Friday, and the temperature barely got into the high 30s. That means a break from more spring yard work for a few days.
Let's start by brewing up a yuuge cup of Dirty South – (As Dark As We Will Go) coffee ($14.99/12 oz.) from Atlanta's Peach Coffee Roasters. Given the voting repression in Georgia, it seems certain that the outlook in the state for free and fair elections is substantially darker than this coffee.
Baseball's opening day was Thursday. Some games were cancelled, while some played in snowstorms. When baseball has both indoor stadiums along with many in the warmer south and west, why are teams playing outdoors in 40°weather?
And, in honor of opening day, take a seat by a window and listen to "Field of Dreams" from the movie, performed live at the Tenerife International Film Music Festival. The music is composed by James Horner. The orchestra is conducted by Diego Navarro, artistic director of the festival. It is performed by the Tenerife Symphony Orchestra. This is a very nice way to remember an iconic film:
Remember the line: "Is this heaven? No, it's Iowa."