The Daily Escape: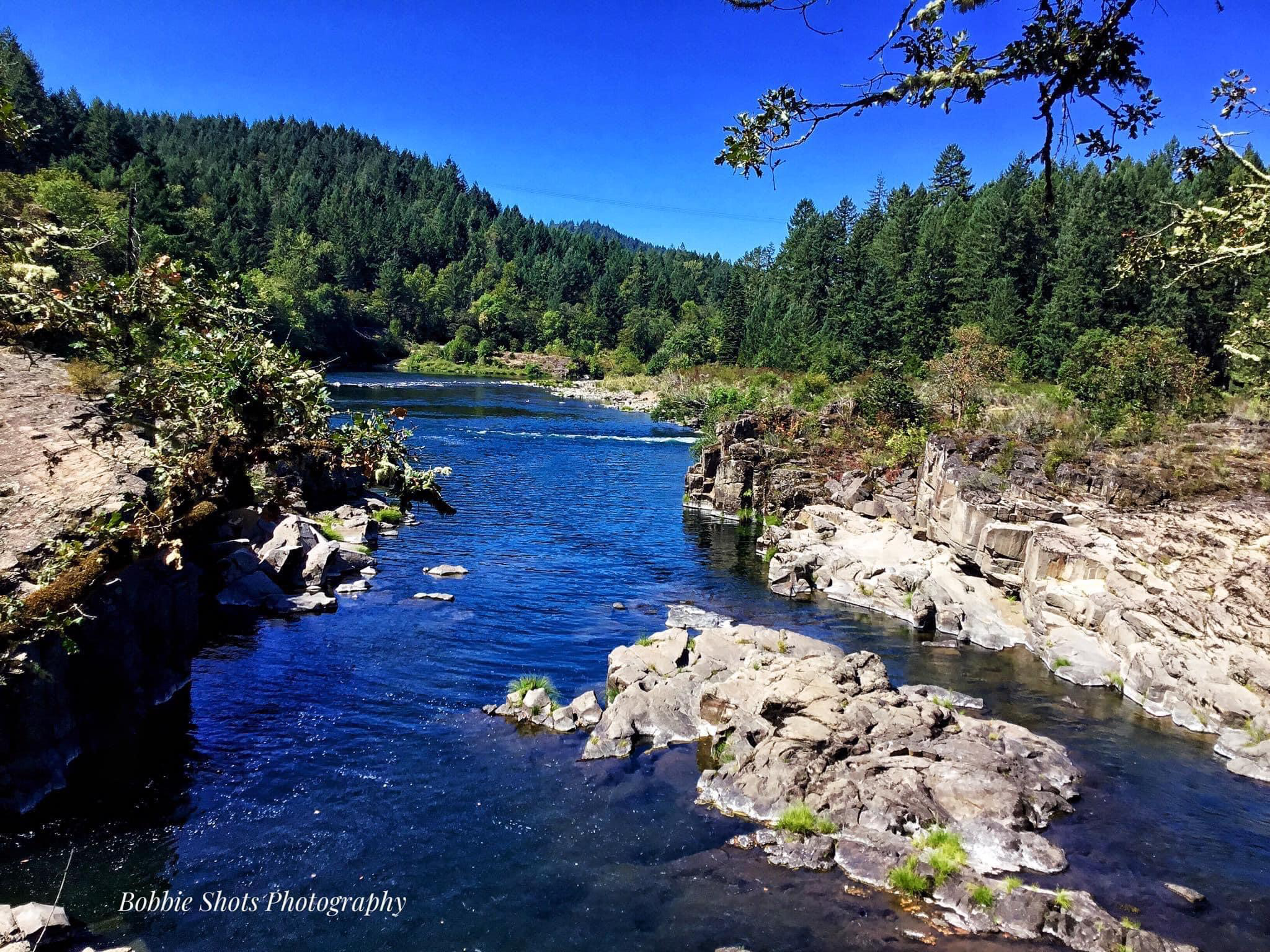 North Umpqua River, Glide OR – 2021 photo by Bobbie Shots Photography
We're hearing a lot of talk about a bipartisan infrastructure plan. The plan would spend about $1 trillion over the next eight years. But that's only about half of what Biden had asked for and won't accomplish anywhere near all that he wanted. But half is better than nothing, and if the plan were fair, Wrongo would support it.
Sen. Lindsey Graham (R-SC) made headlines on Sunday by saying he's the latest Republican Senator to support the bipartisan infrastructure deal in the Senate. On Fox News, he said:
"I think the difference between this negotiation and the earlier negotiation is that we are willing to add more new money to infrastructure in this package and I am hopeful that the White House and Joe Biden stay involved, we can get there,"
He also said that the "bipartisan" support will disappear if Democrats signal that they intend to follow it up with a second infrastructure package passed via reconciliation.
But is there any reason to believe he, or other Republicans involved in these negotiations are acting in good faith? Or is this another game like what happened with Obama's Affordable Care Act negotiations? Will Republicans simply try to run out the clock on the legislative calendar and then ultimately vote no on the final bill?
The bipartisan proposal is led by Sens. Rob Portman (R-OH) and Kyrsten Sinema (D-Ariz.). It costs about $973 billion over five years or $1.2 trillion over eight. The plan would have $579 billion in new spending. That makes the bill's total new investment about one-fourth the size of  Biden's initial proposal. Graham joined the group, including 10 Democrats and 10 other Republicans, as its 21st member.
But as always in DC, the devil is in the details.  Their plan uses public infrastructure funds for "public private partnerships" in the form of thousands of new toll roads. It uses money already earmarked for COVID relief funds, rather than paying with more progressive taxation. It imposes new taxes and surcharges on electric vehicles, a disincentive when we should be doing our best to phase out fossil fuels. But more about that below.
OTOH, there are worthwhile elements of their funding methodology. They are suggesting ramped-up IRS enforcement to pay for a portion of the spending. In a NYT op-ed last Wednesday, five former Treasury Secretaries Timothy Geithner, Jacob Lew, Henry Paulson, Robert Rubin and Larry Summers all agreed that the country should strengthen its tax system by collecting uncollected taxes.
The Treasury's Office of Tax Analysis estimates that this could generate $700 billion over the next 10 years. But the former Treasury Secretaries say that is a modest estimate, citing former IRS commissioners who say it could be as large as $1.6 trillion.
The taxes on electric vehicles can be justified, since drivers of EVs do not pay gas taxes that fund highway maintenance, even though they use roads and highways just like gas-powered cars. But an EV tax must be paired with investments in electric charging stations or else the net effect would be to slow America's transition off fossil fuels.
We're watching as, Eric Levitz says, a staring contest between moderates and liberals. Liberals can't pass anything without Manchin and Sinema's votes. Moderates won't get federal dollars for their states without the liberal's cooperation. Both factions are waiting for the other to blink, while Republicans are happily trying to keep the stare down going: The longer it lasts, the less time Democrats will have to pass new laws before midterm season begins.
The Republicans are bragging that the plan doesn't raise taxes. That's not exactly true. They mean the plan doesn't raise taxes on corporations or the rich. They don't seem to mind that the plan would take money out of the pockets of working- and middle-class people.
The legislative calendar is a scarce resource. The Senate has only six more workweeks before summer's end. Time to wake up Democrats! Biden can support this $1 trillion bill, but he must also keep pressing forward with a reconciliation bill to address other infrastructure priorities.
To help you wake up listen to the great Pink Martini perform their song, "Hang on Little Tomato". Here it's performed live in Portland, Oregon in December 2005, featuring vocalist China Forbes.
The song was inspired by an ad for Hunt's Ketchup in a 1964 issue of Life magazine telling a green tomato to stay on the vine and ripen. It's been popular lately as a song of hope: