The Daily Escape: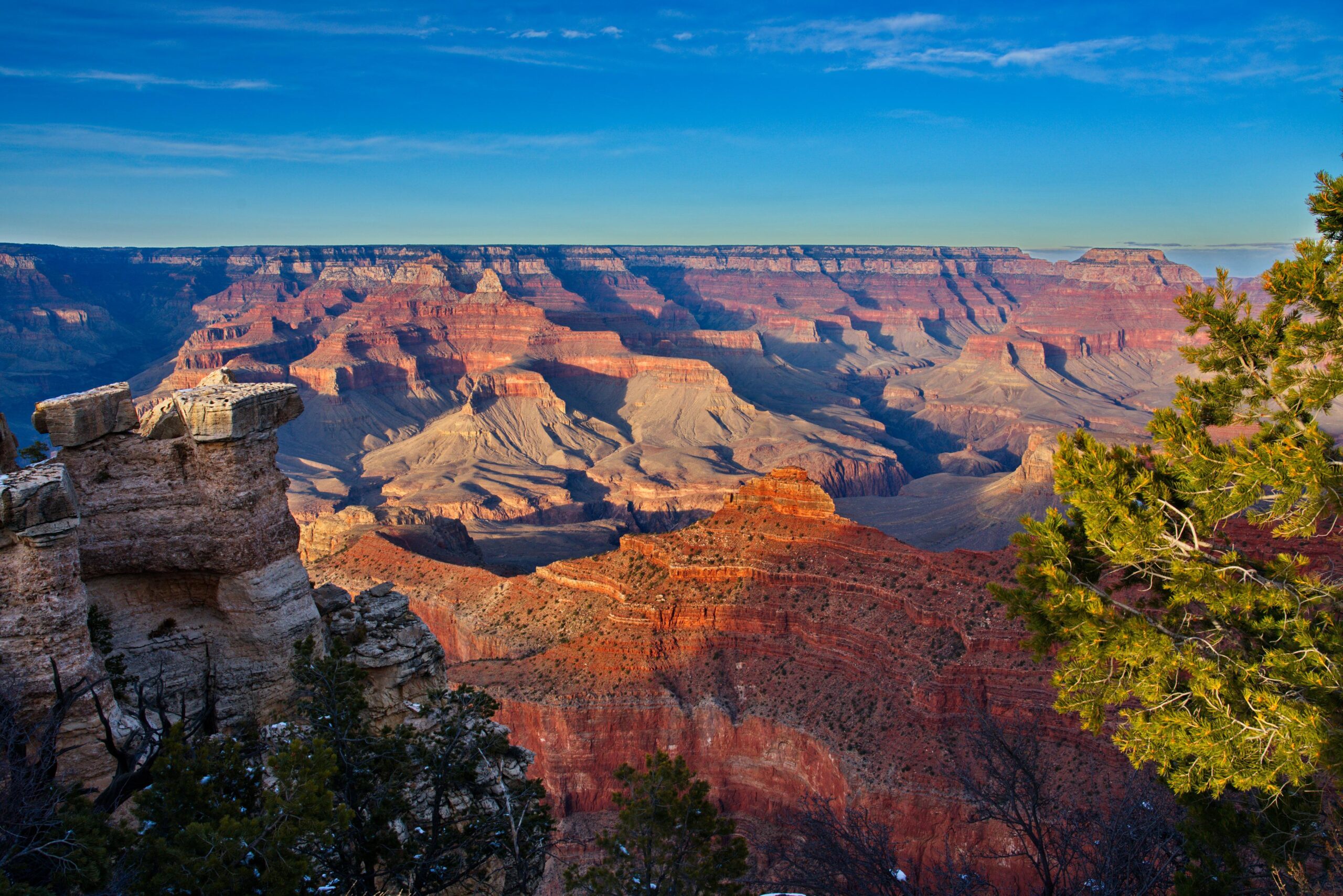 Grand Canyon NP at golden hour – photo by indieaz
Viatris is a new pharmaceutical company formed by the merger of Mylan and Upjohn late last year. Their strategy for improving profits post-merger was as is usual, to restructure and cut $1 billion in costs. One victim of the cost-cutting is the Viatris plant in Morgantown, West Virginia. The company announced the plant would close last December.
The Morgantown plant has been in operation since 1965. It employs between 1,500 and 2,000, whose jobs will be offshored to India and Australia. These are well-paying jobs in one of America's poorer states. The bulk of the layoffs will occur on July 31, when 1,246 people will be let go, including 764 union workers and 482 nonunion staff. Complete closure will happen by March 2022.
Mylan reported $3.9 billion in profits in 2019. Naturally, local union president Joe Gouzd had harsh words for Viatris:
"This is the last generic pharmaceutical manufacturing giant in the US, and executives are offshoring our jobs to India for more profits. What is this going to do to us if we have another pandemic?"
The local union represents about 900 workers. Gouzd said:
"…we're going to rid ourselves of 2,000 high-paying jobs in north central West Virginia, taking out $150m to $200m out of the local economy…"
The West Virginia legislature passed a bill calling on Governor Jim Justice and Joe Biden to save the jobs. Biden has proposed taxing companies that offshore jobs, but it remains to be seen whether he will be successful.
Senators Elizabeth Warren and Marco Rubio introduced the Pharmaceutical Supply Chain Review Act to study America's over-reliance on foreign countries in pharmaceutical industry, but neither West Virginia Senator has sponsored the bill.
The Guardian reports that Republican Senator Shelley Moore Capito has ignored pleas to work with Biden officials to save the plant. Democrat Joe Manchin, whose daughter Heather Bresch served as Mylan's chief executive until she retired in 2020, didn't fully ignore their requests to get involved; he held a Zoom meeting in December that might as well have focused on "thoughts and prayers."
Isn't it curious that the state's two Senators aren't trying hard to keep jobs in their state?
You probably hadn't heard that Bresch collected $37.6 million when she stepped down from Mylan. You also missed that under her leadership, Mylan recently undertook what's called a "tax inversion", changing its headquarters for tax purposes from Pittsburgh, PA to the Netherlands, reaping big tax breaks. So, less tax revenue for America.
Earlier, Mylan disclosed that it is in an ongoing lawsuit by the Public Employees Retirement System of Mississippi that alleges misconduct by the company. The suit alleges "misrepresentation and concealment of violations of FDA regulations governing pharmaceutical product quality and safety." In 2016 and in 2018, the FDA found documentation, record-keeping, quality-control and cleaning issues. The plant was shut down temporarily after the 2018 findings. It then reduced production volume by about two thirds, and "right sized" plant staff.
But we initially heard about Ms. Bresch during Mylan's EpiPen pricing controversy. They had been hiking prices for years on their epinephrine injector to the point where many people could no longer pay for it. Along with the EpiPen fiasco, Mylan paid $465 million to the federal government to settle claims it underpaid Medicaid rebates.
Understandably, the town and the state are looking for ways to head off the layoffs. Last week, members of the union and others rallied outside the state capitol in Charleston to urge Republican governor Jim Justice to help save the facility. According to the union, Justice said his administration was trying to find an alternative to closure, including holding talks with two companies that have expressed an interest in buying the plant.
But Justice said that Viatris was not cooperating:
"We've talked with Viatris, and we continue to struggle with them….They're difficult to work with. The least they could do …is be cooperative."
So, Viatris isn't the best of corporate citizens. That doesn't make them different from most multinationals. That means political pressure is the only leverage that will keep these jobs in America.
Yet, when you see these two "bipartisan" Senators not lift a finger to help the soon-to-be unemployed citizens of their own state, you have to ask: Why haven't they done more?