The Daily Escape: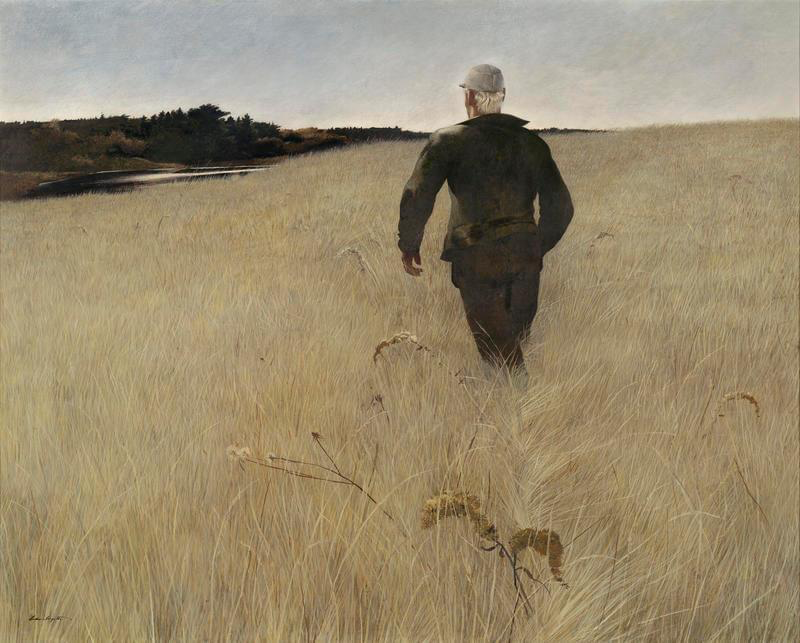 Turkey Pond – 1944 tempera painting on panel by Andrew Wyeth
(Sunday Cartoons will not appear this week, because Wrongo and Ms. Right are seeing a Broadway show on Saturday. It is our first visit to NYC in 18 months.)
From AZCentral:
"A months-long hand recount of Maricopa County's 2020 vote confirmed that President Joe Biden won, and the election was not "stolen" from former President Donald Trump, according to early versions of a report prepared for the Arizona Senate."
This is the end of the saga of a partisan audit of Maricopa County by the Cyber Ninjas, the Arizona Senate's hand-picked outside auditor. Their 'audit' showed that Trump lost by a wider margin than the county's official election results. According to their hand count, there were 99 additional votes for Biden, and 261 fewer votes for Trump.
The Republican majority in the State Senate had ordered the audit, which was financed by $5.7 million in donations from far-right groups. Even though the audit was run by Trump partisans who had unrestricted access to both ballots and election equipment, they failed to make even a basic case that the November vote was badly flawed, much less rigged.
You can read the three-volume report, but the headline is that Biden got more votes than originally reported.
Every challenge to the 2020 election results has shown that the election was reasonably well run and not stolen. It is a remarkable achievement that so many state and local entities managed to run a good election under such difficult and challenging circumstances as America faced in 2020. It's doubtful that this result will stop the Big Lie from persisting in the fever dreams of Republicans.
You can make a case that the audit wasn't about 2020 at all, but about 2024. And the intent wasn't to prove election fraud. The goal was to further undermine the public's faith in our electoral process. So, mission accomplished.
Finally, consider this: Reuters interviewed nine of the 15 declared Republican candidates for secretary of state in five battleground states  ̶  Arizona, Georgia, Wisconsin, Michigan, and Nevada. Ten of the 15 have either declared that the 2020 election was stolen or called for their state's results to be invalidated or further investigated. Only two of the nine candidates Reuters interviewed said that Biden won the election.
Wrongo will write more about the continuing slow-rolling attempted coup by Republicans next week.
The weekend is upon us. Here on the fields of Wrong, a heavy rainstorm took down a few limbs and many leaves. A gopher is attempting to create a winter nest along the bluestone walkway that leads to the Mansion of Wrong. So Wrongo will be girding for battle with said interloper before heading off to Broadway. Wrongo guarantees this will not become another US forever war.
It's the time of the week to unplug from the cacophony of global news and domestic politics, and to find a few moments of relaxation to help carry you through another hellish week to come. It's time for our Saturday Soother.
Today, in honor of the official arrival of fall, grab a chair by a window, and take a few minutes to listen to George Winston play "Woods" from his 1980 album, "Autumn". It's an emotional backdrop to the change of season: