The Daily Escape: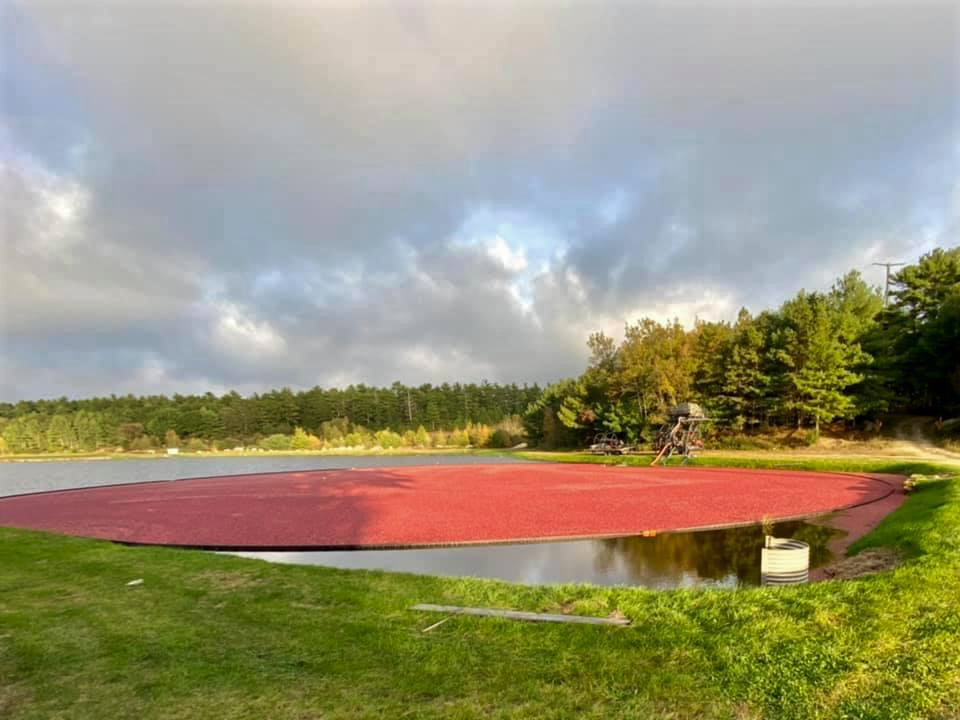 Cranberry harvest, Carver, MA – October 2021 photo by Sarah Stiles Cabe
Robert Reich commented to Newsweek about the unexpectedly low US employment figures, that American workers are engaged in, "the equivalent of a general strike."
He was referencing Bureau of Labor Statistics (BLS) numbers that showed US employment increased 194,000 in September, nearly 300,000 jobs shy of estimates. Despite a record level of job openings and 7.7 million out of work, many employers report difficulty filling positions. From Reich:
"In reality, there's a living wage shortage, a hazard pay shortage, a childcare shortage, a paid sick leave shortage, and a health care shortage – and American workers are demanding an end to all these shortages. Or they won't return to work."
So, the question is: are Americans saying "take your shit job and shove it" to corporate America?
Reich may have a point, but the current employment situation is both good and bad, and it's a lot less political than he thinks it is. The numbers make clear that ending unemployment benefits wasn't as effective in generating new employment as conservative politicians said it would be.
The inability to find childcare, or concerns about the safety of the available jobs, and the possibility that people saved some amount of their former emergency benefits and it's providing them with a cushion, are all possibly contributing to the current jobs situation.
There are other factors at work. The data also show a record number of people voluntarily quitting their jobs (meaning they are not eligible for unemployment benefits). The number of quits (to work for another company offering higher wages and benefits, change careers, or stay home and take care of the kids) spiked by 242,000 people to a record of 4.27 million in August, up 19% from August 2019.
A historically high number of quits suggests a tight and competitive labor market that's encouraging workers to switch jobs. The highest quit rate was in leisure and hospitality (6.4%), a sector that includes accommodation and food services (6.8%), retail (4.7%), and professional and business services (3.4%):
In total, 892,000 workers in accommodation and food services quit in August, equal to 6.8% of all workers in that sector. Quits are usually high in this sector. In August 2019, during that pre-Covid tight labor market, 5.1% quit.
The Labor Department also reported that there were 10.4 million job openings in August, up by 46% from August 2019. A high number of job openings pushes employers to offer higher wages, better benefits, signing bonuses, and similar enticements to help bring qualified people on board.
Despite what Robert Reich says, workers now seem to have some pricing power. When they leave a job for better wages and working conditions at another company, they create a headache for their old employer who now has to find a new employee by also offering a better deal.
But it all doesn't quite add up. On the one hand, there are tons of jobs going begging. On the other hand, the labor force participation rate is well below pre-pandemic levels. In September, the civilian non-institutional population in the US was 261.8 million. That includes all people 16 and older who did not live in an institution, such as a prison, nursing home or long-term care facility.
Of that civilian non-institutional population, 161.3 million were participating in the labor force, meaning they either had a job or were actively seeking one during the last month. This resulted in a labor force participation rate of 61.6% in September, down slightly from the 61.7% in the prior two months, but 0.2 points higher than the 61.4% when Biden took office.
The number of Americans counted as not in the labor force, meaning they didn't have a job and were not looking for one, rose in September to 100.4 million, up 338,000 from August.
If the job market is so good, why are so many people staying on the sidelines? That's not consistent with a tight labor market, so there has to be something missing from the data. We do know that a big chunk of employees have taken early retirement. The number of retirees shot up by around 3.6 million during the pandemic, according to the Federal Reserve Bank of Kansas City. At the usual pace, that figure would have been around 1.5 million.
Are people just working off the books more now? Is it people who can't get/afford childcare?  Or is it simply a mismatch of skills and jobs? We don't need as many people staffing tourist jobs, but we need more people working at the docks and driving trucks?
Whatever is going on, there are millions of people doing it.