The Daily Escape: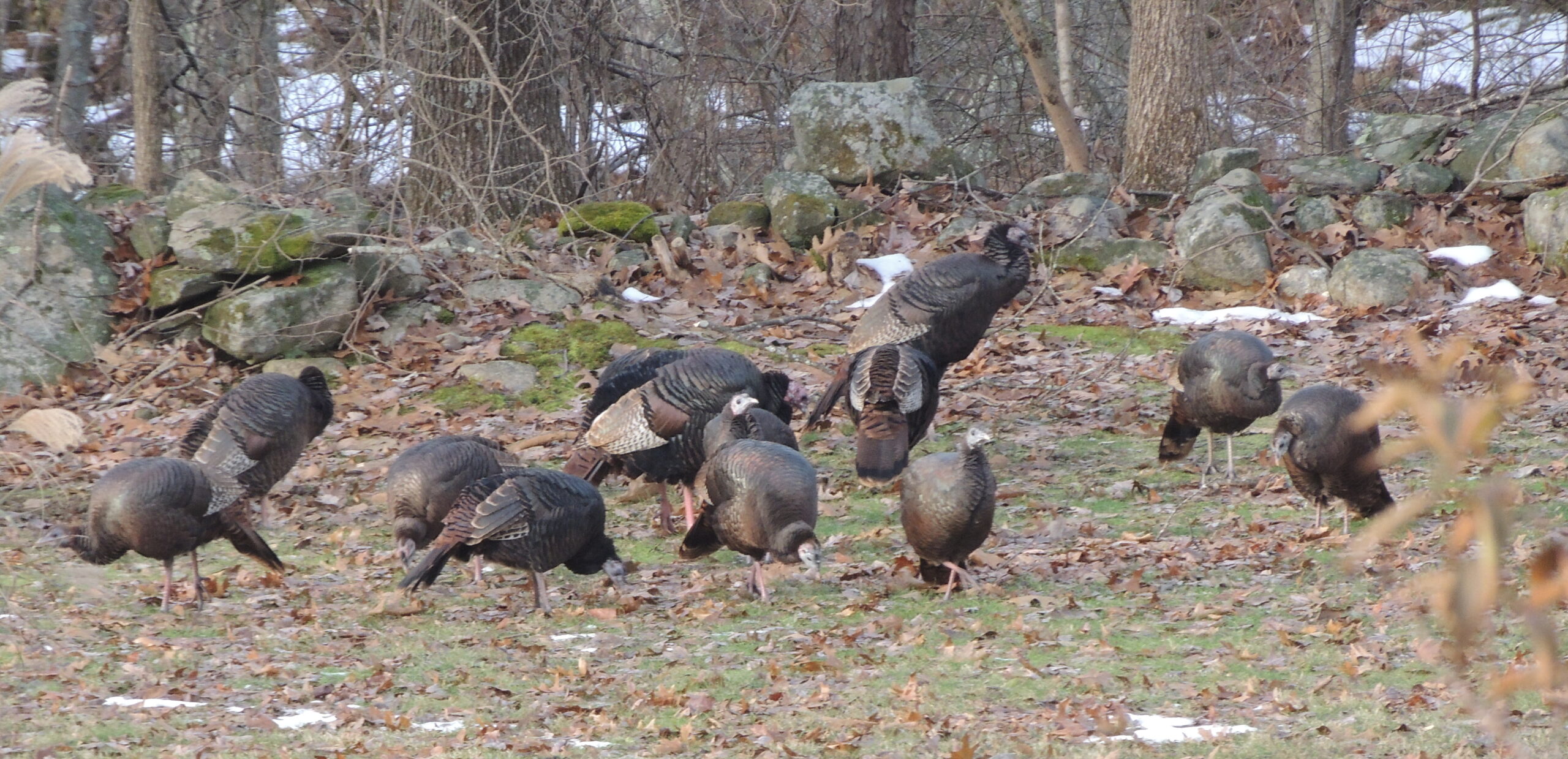 Turkeys on the fields of Wrong – November 2018 photo by Wrongo
(Wrongo is taking a break for the Thanksgiving holiday. Posting will resume on Monday, November 29th. We should expect that by then, most of what we already know will still be on everyone's plates, and it won't be leftover turkey.)
"I am grateful for what I am and have. My thanksgiving is perpetual" — Thoreau
Thanksgiving is Wrongo's favorite holiday because as a secular holiday, no one commands you to do anything. Celebration is subdued, and at least around here, it focuses on gratitude.
Here's Wrongo's thanks to the readers of the Wrongologist. Special thanks go to everyone who reads this crummy blog, particularly those who have stuck around since the beginning: Monty, Fred, David, Marguerite, Kelly, and Terry. Thanks to those who comment and send me private emails saying the equivalent of "What's wrong with Wrongo?".
I am grateful that you all stick with it, and with me.
We started this adventure in 2011. Since then, this is the 2,286th post. This year's list of readers includes people in 166 countries. The company that hosts the Wrongologist says that in the past 12 months, we've had 1.2 million page views. Most readers (43.7%) use a desktop machine, and Chrome (48.2%) is the preferred browser.
Wrongo is grateful every day for this journey he's on with you. Sometimes, it seems like cynicism and despair is all we have left. But then there are days like today, a crystal clear morning, and at sunup, the temperature outside was 26°F. Hopefully, optimism will stick with us for a few days.
On the big day, we'll have a fire in the fireplace, "Alice's Restaurant" playing in a semi-continuous loop, along with good thoughts about the great country that we're privileged to live in.
We're thankful to those who came before us, and to our family members and friends who can't be with us today. We're thankful to those who are on the front lines in military service, or here at home in our hospitals, schools, firehouses, and police stations.
Let's listen again to two of Wrongo's favorite Thanksgiving songs. First, the late Tom Petty and his band Mudcrutch. Petty started his career with Mudcrutch, but everyone knows The Heartbreakers, who he had most of his hits with. Petty returned to Mudcrutch for the last time in 2016, when they released the album "Mudcrutch 2". Here is Mudcrutch with Petty singing "I Forgive it All", an incredible reflection on life and forgiveness. The video stars Anthony Hopkins:
Sample lyric:
I ain't broke and I ain't hungry
but I'm close enough to care
Wrongo's other favorite Thanksgiving song is "Be Thankful For What You've Got" by William DeVaughn. It sold nearly two million copies after its release in 1974. It reminds us of a time when there was more optimism in America. If you lived or worked in NYC in the1970s, the video will take you back to a difficult period in that city's history:
Sample lyric:
Though you may not drive a great big Cadillac
Gangster whitewalls TV antenna in the back
You may not have a car at all
But just remember brothers and sisters
You can still stand tall
Just be thankful for what you've got
Happy Thanksgiving everyone!