The Daily Escape: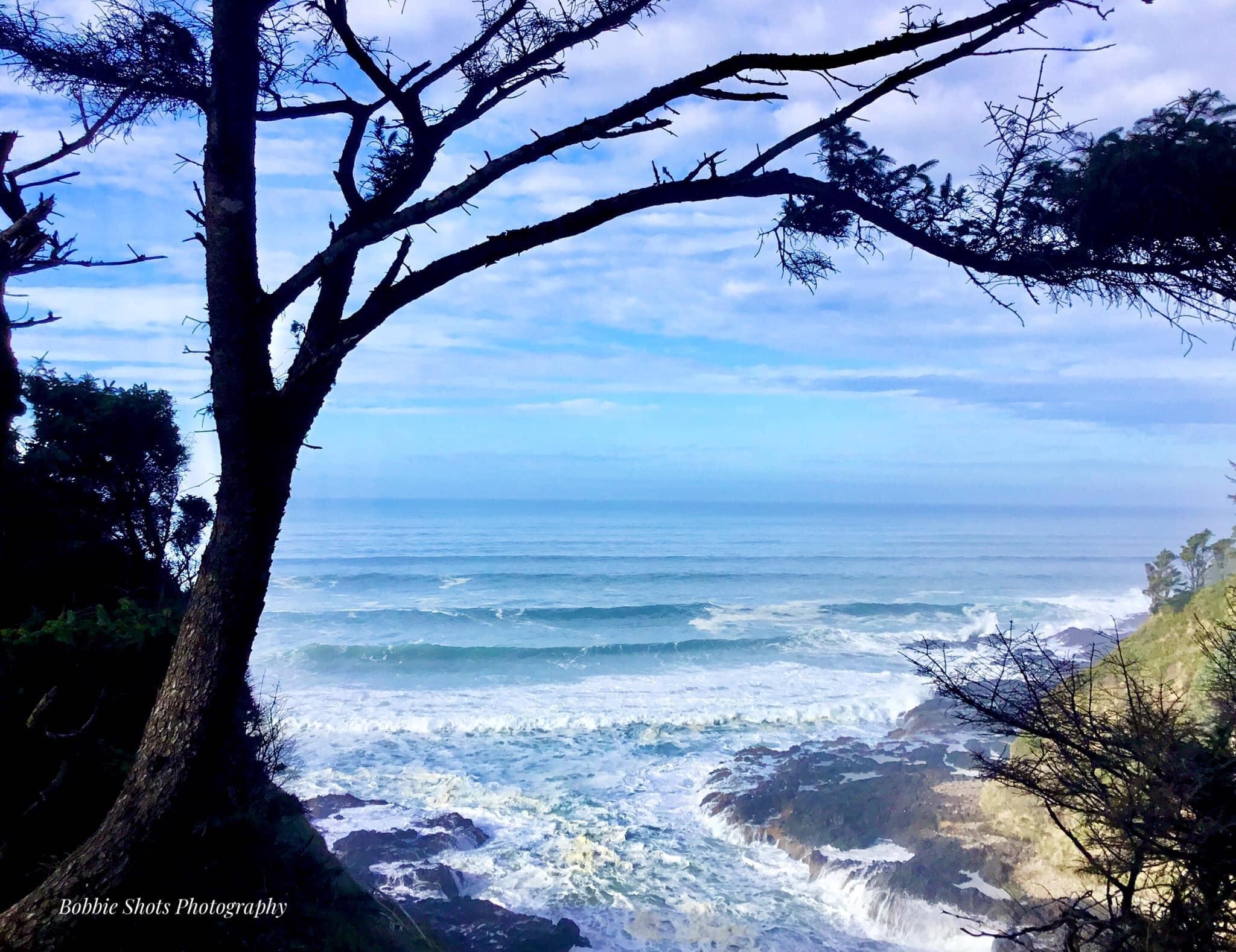 The Devil's Churn, Yachats, OR – 2022 photo by Bobbie Shots Photography
The war in Ukraine has brought with it a difficult information environment. We've had a hard time sorting the facts from the misinformation. When Biden said in his State of the Union that Russia is "isolated from the world," that wasn't exactly misinformation. But it wasn't exactly true since much of the rest of the world doesn't see it our way.
The sanctions on Russia are limited largely to the EU and NATO members plus a few other close allies like Australia, Japan, and South Korea. Other countries are much more open to continuing to trade with Russia. That was demonstrated this week by Russian Foreign Minister Sergei Lavrov's visits to India and China.
China and India have refused to condemn Russia's invasion outright. Both abstained from voting on UN resolutions demanding Moscow immediately stop its attack on Ukraine. At that vote in March, 144 countries condemned the invasion, but few world leaders other than those in the West have openly criticized Vladimir Putin since then.
After visiting China, where Beijing reiterated that its relationship (which is now even more vital for Russia due to the sanctions) "has no limits", Lavrov traveled to India. US Commerce Secretary Gina Raimondo criticized India for discussing a rupee-ruble trade arrangement with Russia, which could undermine Western sanctions:
"Now is the time to stand on the right side of history, and to stand with the United States and dozens of other countries, standing up for freedom, democracy and sovereignty with the Ukrainian people, and not funding and fueling and aiding President Putin's war,"
Visiting India is quite fashionable just now. Earlier this month, leaders from Japan and Australia held summits with their Indian counterparts. And this week, diplomats from Germany and the European Union are visiting Delhi. Lavrov's visit coincides with a visit by Britain's Foreign Secretary Liz Truss.
Russia has been critical to India's increased weapons procurement. In 2018, it signed a $5 billion weapons deal with Russia for air defense missile systems. Some Western estimates say that 50% of India's military equipment now comes from Russia.
Meanwhile, despite US pressure to increase oil production, the OPEC countries are standing by their deal with Russia. Reuters reported that when asked about Russia's war with Ukraine at the OPEC meetings, Saudi Energy Minister Prince Abdulaziz bin Salman said that when they hold meetings:
"….everybody leaves his politics at the door".
Japan also announced that it isn't pulling out of the Sakhalin-1 offshore oil joint venture it has with Russia. Japanese officials have stressed since Russia's invasion of Ukraine that the Sakhalin-1 project is crucial for Japan's energy security.
Everyone knows that Russia is a top global exporter of energy, weapons, and wheat, so many countries are trying to say that Putin's War isn't their fight. These nations are all concerned about possible boomerang effects of Russian sanctions on their own economies.
Other nations including Brazil, Pakistan, and South Africa, are also staying on the sidelines.
The US spin is that these countries are actively undermining the effort to bring Russia to heel in Ukraine, but each of them has economic reasons for trying to steer a middle course on the conflict. Americans may see that as morally reprehensible, but they see it as enlightened self-interest.
Enough about geopolitics and whether countries should back the US play with Russia. It's time for our Saturday Soother, where we try to forget about why Republicans are against capping the price for Insulin.
Or why they seem to be suddenly against what they're calling "sportsball". Apparently sports have become so woke that NBA, NFL and college teams are doing things like having woke slogans on their uniforms. That's making Republicans like Ben Shapiro feel like he's lost his safe space.
That won't stop Wrongo and Ms. Right from watching both the men's and women's Final Four basketball championships this weekend.
Anyway, it's time to let go of the internet and find a safe space of our own for a little relaxation. Let's start by brewing up a mug of Big Trouble coffee ($16/12oz.) from Durham, NC's Counter Culture Coffee.
Now grab a seat by a south-facing window and listen to the late Julian Bream play "The Miller's Dance" from Manuel de Falla's ballet. "The Three-Cornered Hat". This performance was filmed in La Posada del Potro in Córdoba, Spain in 1985. Bream was one of the most distinguished classical guitarists of the 20th century. He also played a significant role in reviving interest in the lute: