The Daily Escape: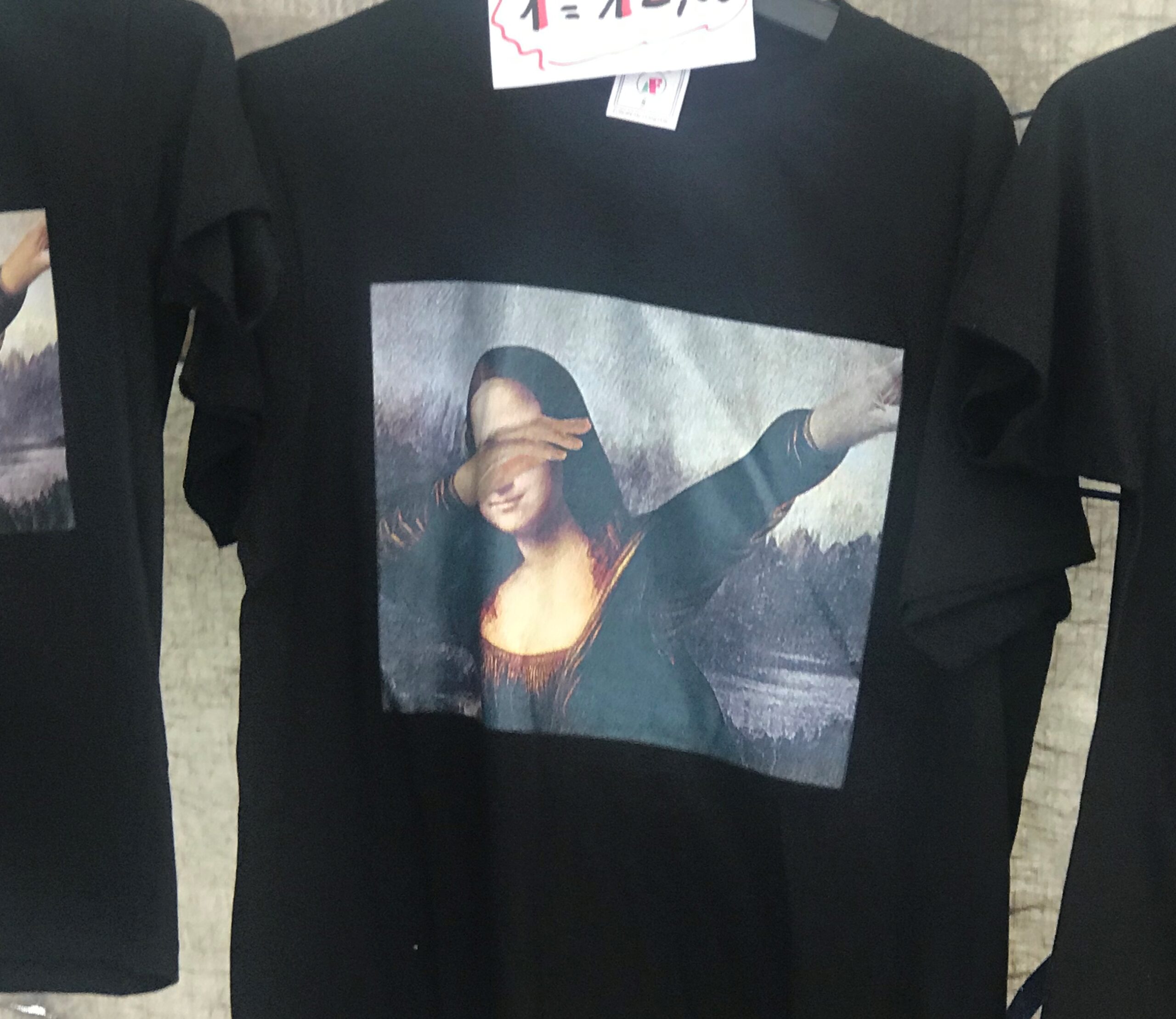 Mona Lisa doing the dap, Marché Président Wilson, Paris – May 14, 2022 photo by Wrongo, price is 12 euros.
Wrongo and Ms. Right, along with four traveling companions arrived in Paris on Friday. We're staying at a boutique hotel (45 rooms) in the 16th arrondissement, a short walk from the Champs-Élysées. The building dates from the Belle Époque, and originally was a single family home. Here's the view from our room: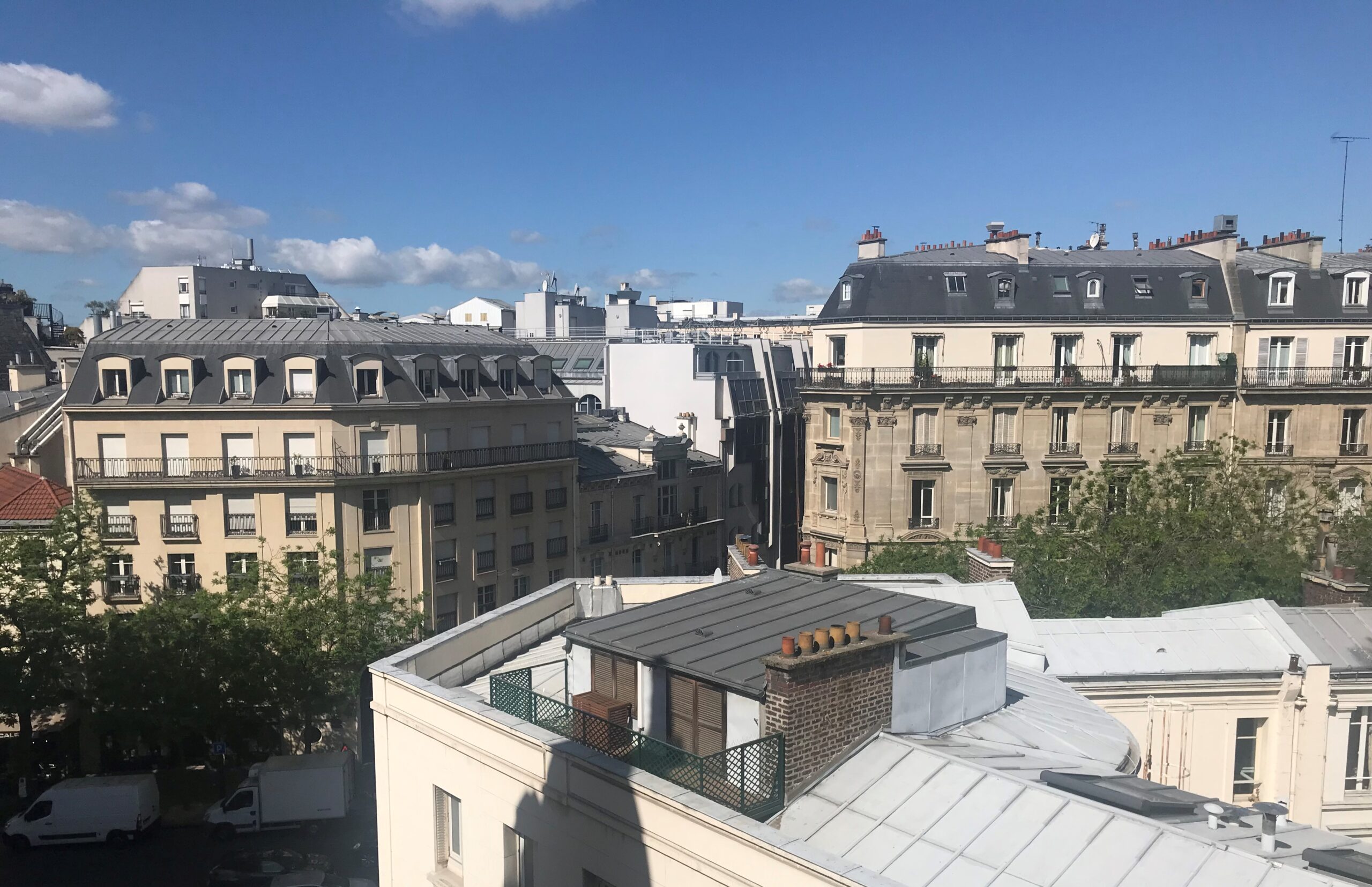 Never ones to give into jet lag, after dinner, we visited the Lapin Agile (the agile rabbit) in Montmartre at about 11 pm local time Friday night. The Lapin Agile is a very old cabaret, founded in 1860. It features performers doing drinking songs, risqué songs  and the famous chansons de Paris, with the audience laughing and singing along, some like Wrongo, in fractured French. We had their traditional drink, a cherry cognac, which packs quite a punch. The singing was fun, and the crowd largely Parisian with some tourists mixed in.
On Saturday, we went to the Marché Président Wilson, an open air market that's open on Wednesdays and Saturdays. It's said to be the largest market in Paris. Here's a pic: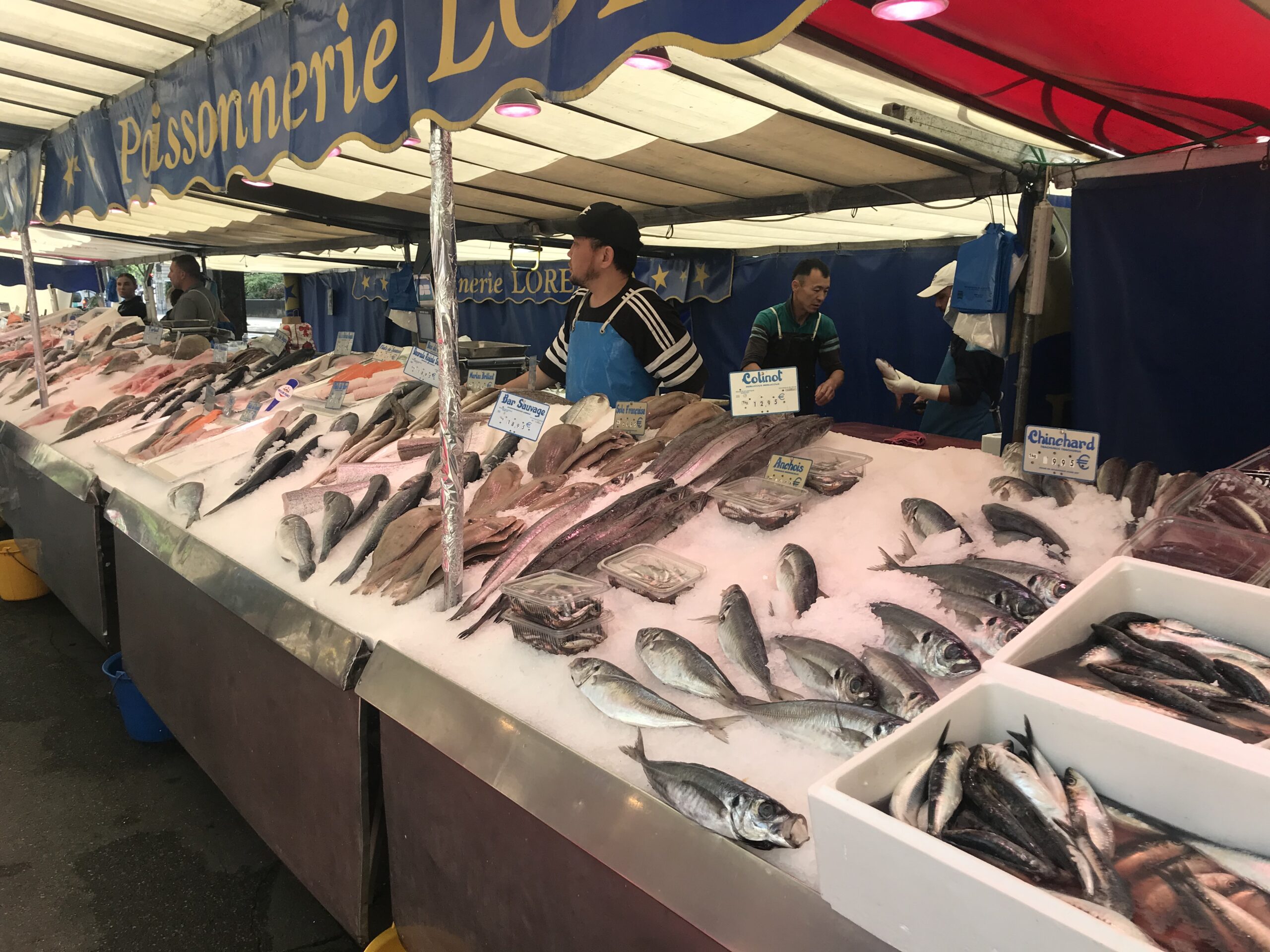 Boutique hotels have quirks. Like most older hotels in Europe, we have a separate toilet room (WC). It is beyond tiny. Worse, the toilet seat won't remain in an upright position. Wrongo doesn't know much about the toilet habits of Frenchmen, but either they have substantially better aim than most Americans, or peeing is a two-handed effort, and probably not in the way Trump would have you believe.
Finally the hotel elevator dates from a former time. It holds two people comfortably if they are friendly. Otherwise it is only for people with a very liberal definition of personal space. Oh and its walls are decorated in Louis Vuitton: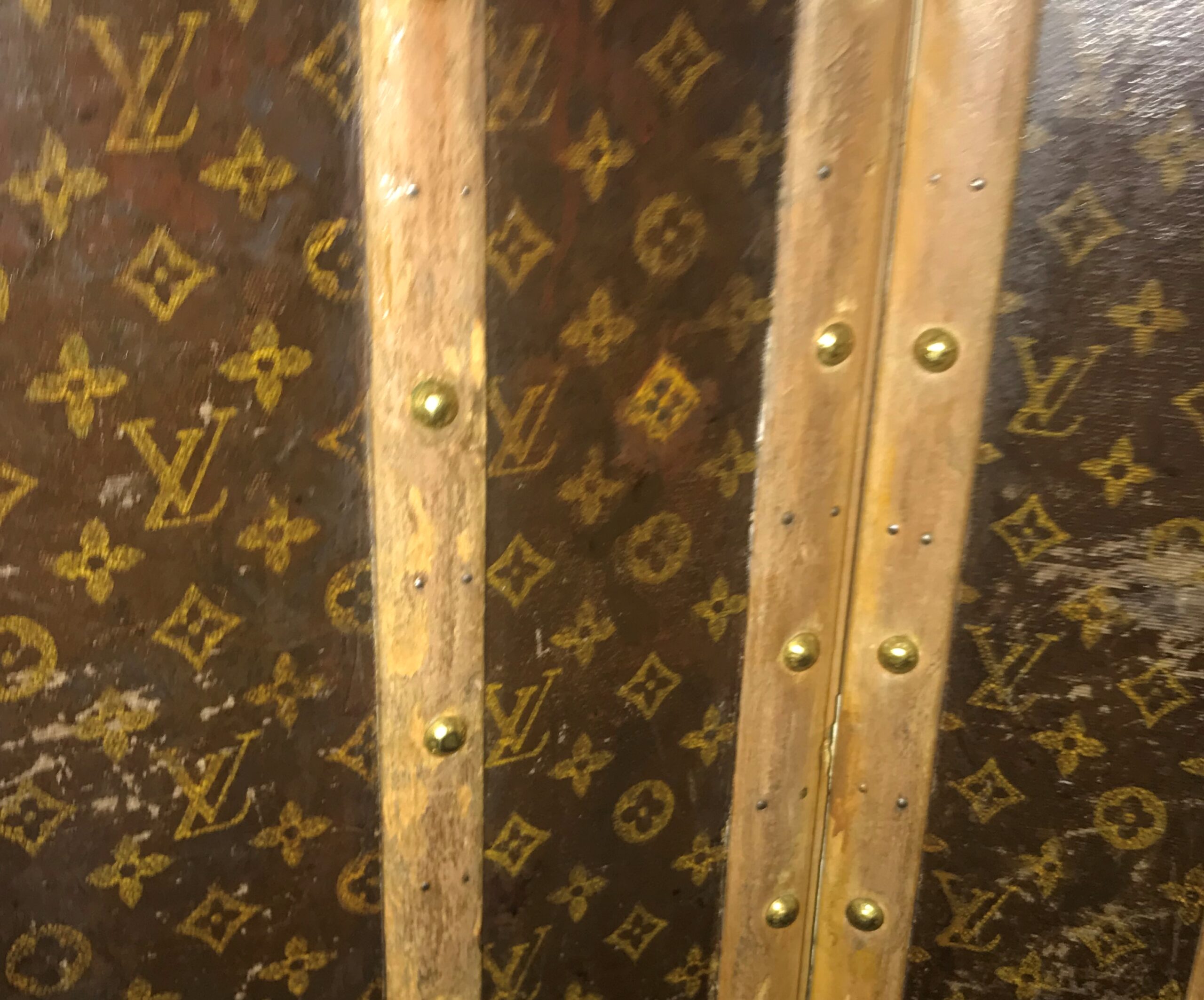 Few in Paris are wearing masks, the streets are packed. And the Charles de Gaulle Airport was full when we arrived at 7 am Friday, despite the gloom and doom about inflation and the terrible global economy.
Time for your musical break from the week. Here is the signature pas de deux from "An American In Paris The Musical". Wrongo and Ms. Right saw the play in London in 2019, where it is still running today. Back then we were privileged to see it with Robbie Fairchild playing Jerry Mulligan. He had starred in the earlier Broadway version. Here is the original Broadway version with Fairchild and Leanne Cope:
More next week.