The Daily Escape: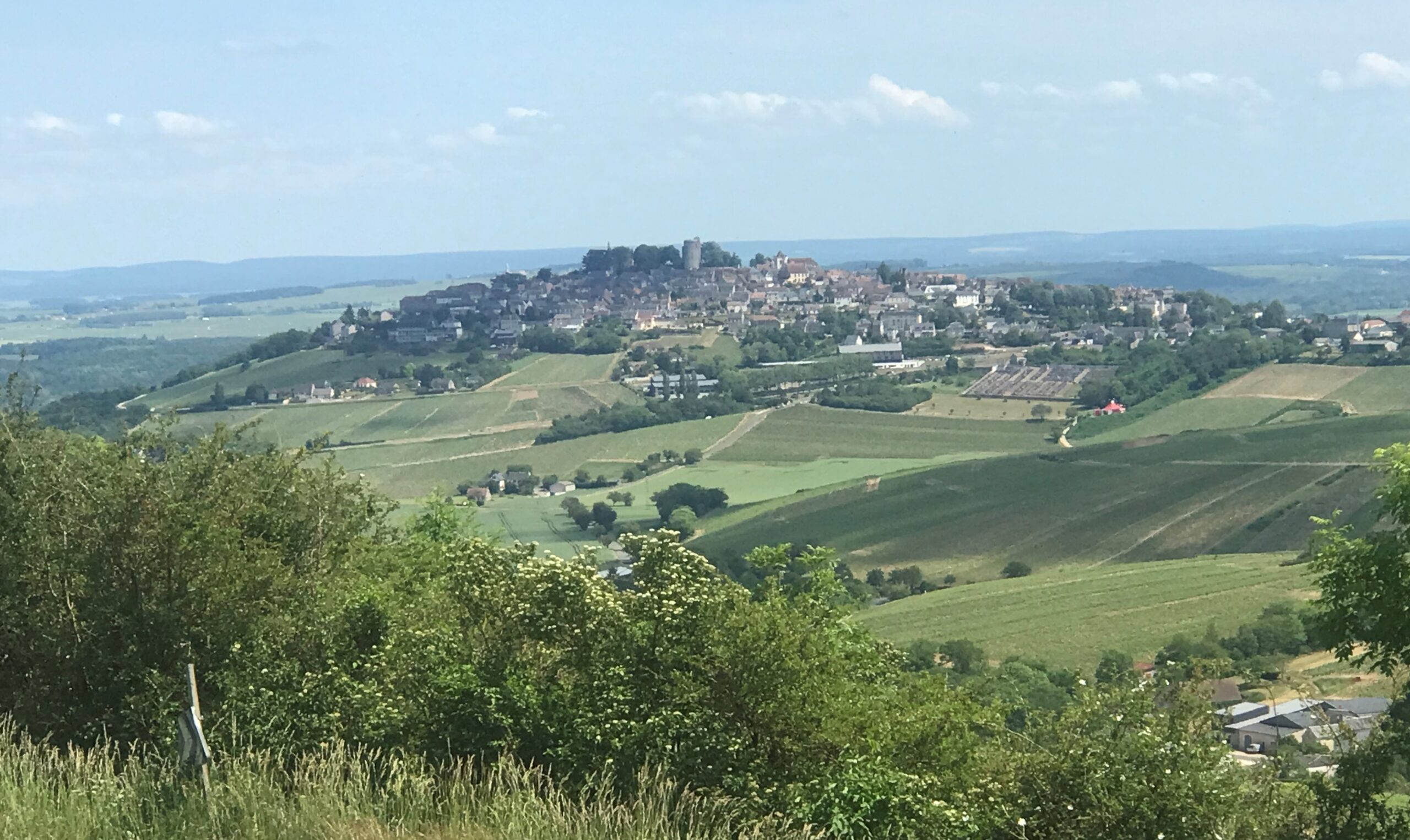 View of the town of Sancerre and surrounding vineyards – May, 2022 photo by Wrongo
Our visit to France is coming to an end. It has been a nice change of pace from our life in Northwestern Connecticut. More below about France after another rant about the state of American politics. Here, we've seen very little about the baby formula debacle in the US. At this distance, the reasons why Abbott shut down its formula manufacturing facility seem a little unclear.
The WSJ reports that the shortage happened after Abbott voluntarily recalled some products and closed a plant in Sturgis, MI where Similac and other brands were made. The FDA investigated consumer complaints related to four infants who were hospitalized, (two of whom died) apparently after using Abbott's formula.
Abbott controls about 42% of the US baby formula market.
The FDA said the offending bacteria was detected in Abbott's plant, but not in their products. That raised concerns by the Agency that the formula carried a risk of contamination. Abbott said there was no conclusive evidence linking Abbott's formulas to the infant illnesses. A charitable view is that the FDA failed to weigh risks against the real-world consequences of abruptly cutting off this very significant source of infant nutrition.
This brings us to today. It will take six to eight weeks before Abbott's formula again starts showing up on store shelves, meaning the shortage could last months. The Biden administration wanted to ease the domestic shortage of formula by giving the FDA funds to expedite a solution. On Wednesday, most House Republicans voted against the FDA funding bill on a near-party line vote of 231 to 192. Twelve Republicans joined the Democrats in backing the bill. Another example of the fact that the Dems are the party of let's try, while the GOP is the party of no we won't.
Nearly all Republicans voted in favor of another bill allowing foreign formula into the US. (They aren't required to meet FDA standards). The combined effect of the Republican effort with these two votes is to impede a solution in the US while introducing unapproved baby formula into the domestic supply chain.
Barney Frank's comment that for Republicans, life begins at conception and ends at birth, has never seemed truer than today, given the gutting of Roe v Wade and their refusal to support funding more baby formula. On to the travelogue.
First, the promised review of Auberge des Templiers, the Michelin one-star restaurant we were lucky to dine at on Wednesday. In summary, it was fantastic. We had six courses, all bite sized, including the main. All had unique presentations, a few were reimagined versions of traditional French specialties. Here's a photo of our amuse bouche: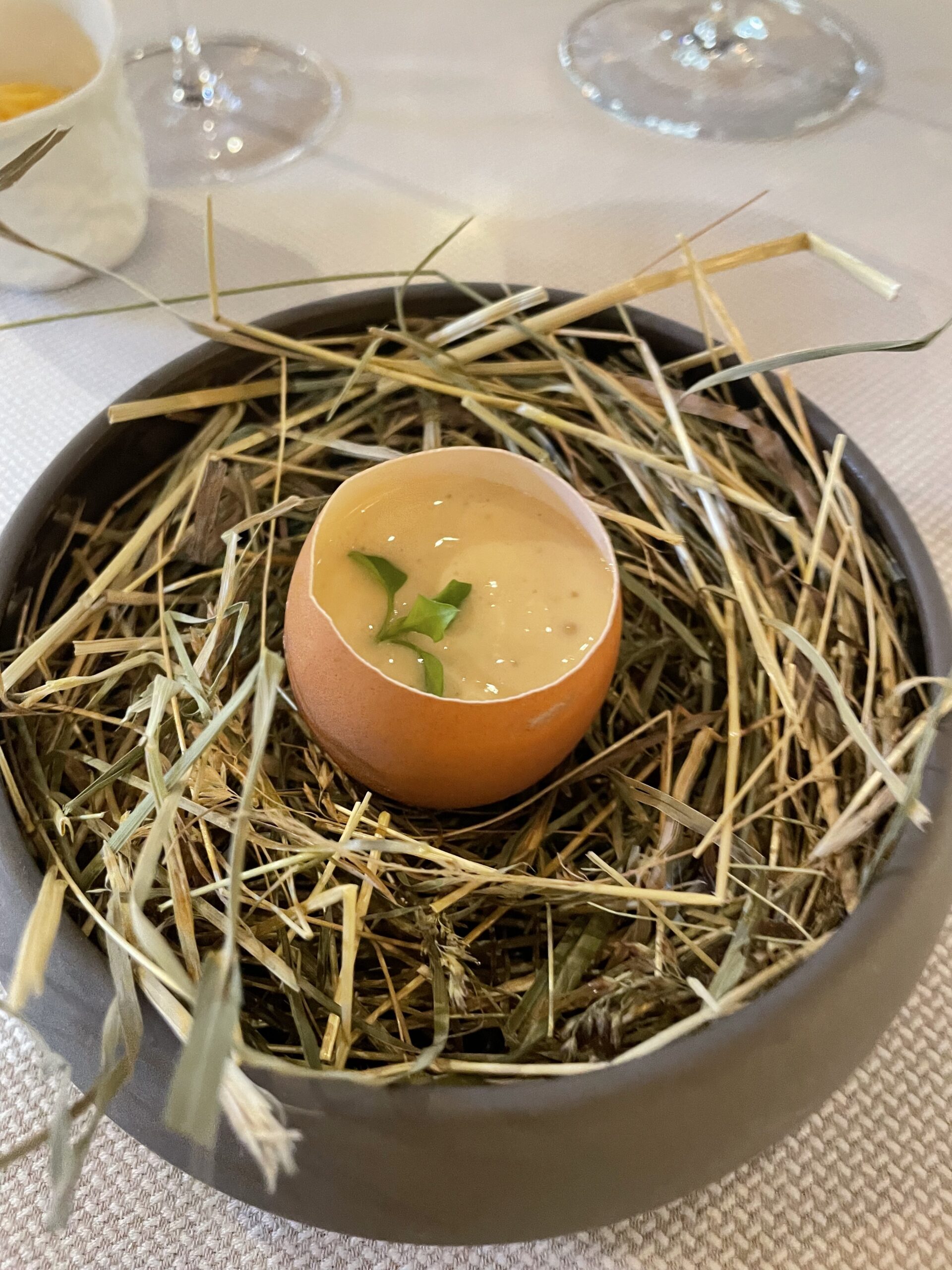 This was a soft-boiled egg served in a nest of straw. Note how the eggshell was so perfectly cut: it is difficult to imagine how that's done. On top of the egg was an emulsion based on some of the straw in the "nest". It was inventive and delicious, as were all of the courses. Not recommended for meat and potatoes types.
Yesterday we visited Sancerre, known for its wines made from the Sauvignon Blanc grape. The vineyards surrounding the town are on fairly steep slopes. One wine from Henry Bourgeois is called "La Cote des Monts Damnes", which translates into "that damn hill" since the workers say it every time they are on its 40° slopes. Sounds like backbreaking work. France doesn't allow immigrant labor from outside the EU, so wages for this hard work are reasonably good.
Wrongo sampled a bottle from 2020. It was fruity and soft, with a long finish. Very nice!
It's clearly unseasonably dry in this part of France. Walking among the vines, the ground is dry and cracked. But it's forbidden by law to artificially water vineyards in France. That places great pressure on winemakers to manage their crop while maintaining quality.
Today we're off to visit a wine barrel maker. It may surprise you to learn that they make barrels to the specifications of individual wine makers. They are also making barrels in different shapes to test the impact of those shapes on wine quality over 5-10 years' time. It seems that they plan to remain in business for a while.
Let's close with a Saturday musical interlude blending France and the US. Listen to Pink Martini an America group featuring China Forbes, sing "Sympathique (Je ne veux pas travailler)" in Stuttgart, Germany in 2010. The song is from their first album, and was nominated for best song of the year at France's Victoires de la Musique, the French equivalent to the Grammys:
Luckily, the video has English subtitles, but the chorus is well-known:
I don't want to work
I don't want to lunch
I want only to forget
And then I smoke