The Daily Escape: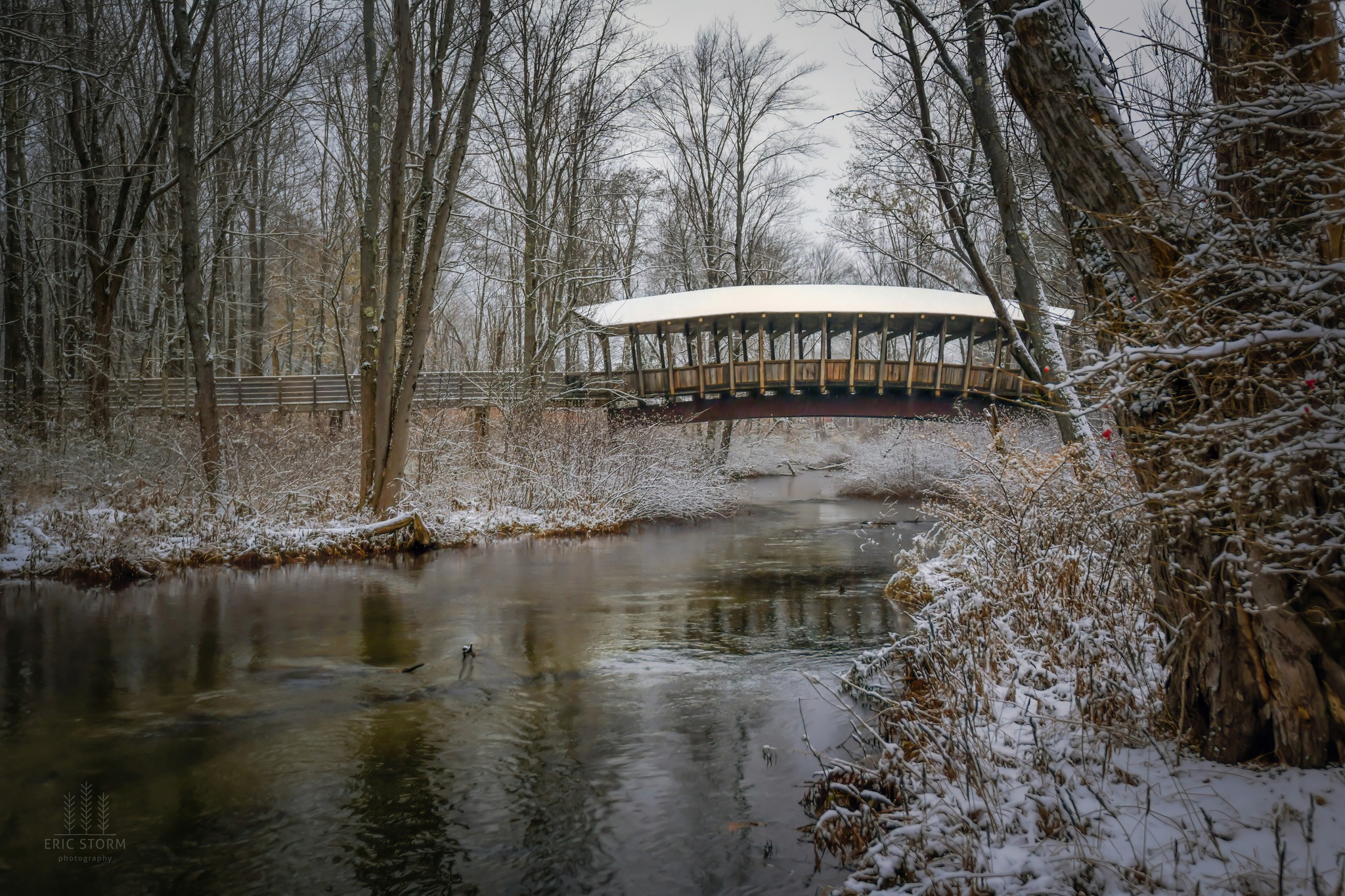 Pondicherry Park, Bridgeton, ME – November 2022 photo by Eric Storm Photo
Are the Democrats prioritizing the need to pass the Electoral Count Reform Act? Some are worried that amending the Electoral Count Act of 1887 (ECA) might not get done in what remains of Congress' lame-duck session. If it isn't done by January 1, it's unlikely to be passed at all once Republicans take control of the House.
From the WaPo's Greg Sargent:
"Versions of ECA reform have advanced in the Senate and the House, but it's hard to see either passing as a stand-alone bill with only a few weeks left in the lame-duck session. That would chew up valuable floor time with much else left to do, including funding the entire government.

So, the most likely option at this point, a congressional aide tells me, is for ECA reform to get attached to that end-of-year spending bill."
It's worth worrying that this might not happen. Roll Call reports that Democratic Sens. Joe Manchin and Amy Klobuchar have said that it should be made a part of the must-pass spending omnibus bill.
The pending ECA Reform bill is the most substantial legislative action trying to deal with the Jan. 6, 2021 attempted coup. Citing ambiguities in the ECA, Trump's supporters argued that Vice President Mike Pence could set aside some states' results. You know what followed that.
The pending legislation would clarify that the vice president's role in counting electoral votes is purely ceremonial, and that s/he does not have the discretion to set aside any state's properly certified votes. It would also raise the threshold to hear objections to a state's electors from just one member in each chamber to 20% of both Houses.
ECA reform would also require governors to certify the correct slate of electors.  It creates new ways for legal challenges when governors violate that duty, and requires Congress to count the court-sanctioned slate of electors even if a bad-acting state legislature appointed a sham slate.
This is important since right now, we're seeing Arizona's Cochise County's election board simply refusing to certify the results of their midterm election. This shows that election denialism is alive and well in the states and demonstrates the need for ECA reform. Arizona's GOP is showing us exactly what they plan to do in 2024. We should believe them.
In a future presidential election, a GOP-controlled state legislature could seize on exactly this kind of thing — a local refusal to certify results — as its excuse to appoint a different slate of electors for the losing presidential candidate. If that state's GOP-controlled House counted those electors, under current law it could lead to a stolen election or major crisis. That must be fixed.
The Democrats are pushing on a string trying to get the bill passed. Attaching the ECA reform to a spending bill is complicated. Right now, 10 GOP Senators support the Senate version of reform, the exact number required to overcome a filibuster. But will those same Senators support the spending bill Sen. Schumer wants to pass in the Senate?
And if not, will the ECA reform bill get a stand-alone vote? More than a few GOP Senators could seek to derail it with poison-pill amendments. What's more, a stand-alone vote could subject it to attacks from Trump and other Republicans. That might weaken the support of some of the 10 GOP Senators who are for it.
And the Democrats need Mitch McConnell and other GOP Senate leaders to agree to attach ECA reform to a spending bill, and enlist the 10 GOP Senators to support it. That means the GOP controls whether this bill is enacted.
The threat of election subversion won't disappear in our lifetimes. As Greg Sargent says, Jan. 6 has caused unusual bipartisan urgency for Electoral Count Act reform. It would be the height of folly to let that slip away.
And now it's time for our Saturday Soother, where we try to forget about power, politics, and economics for a few minutes, and calm ourselves before we rush headlong into the holiday season.
We've gotten through Thanksgiving and are heading towards Christmas. Here at the Mansion of Wrong, the faux Christmas tree is up, the Christmas plates are going into the cabinets, and the caviar and good single malts have been stocked. The first overseas Christmas cards have arrived.
Let's put on our wireless headphones and watch and listen to Saint-Saëns's "Introduction and Rondo Capriccioso, Op.28" for violin and piano, played in 2017 by Bomsori Kim on violin, and Jeongwon Kim on piano. The piece was written by Saint-Saëns in 1867 as the finale of his first violin concerto, but its success as a solo composition at its first performance led Saint-Saëns to publish it separately. Her violin is a Guarnieri from 1725:
Bomsori Kim is new to Wrongo and is outstanding.