The Daily Escape: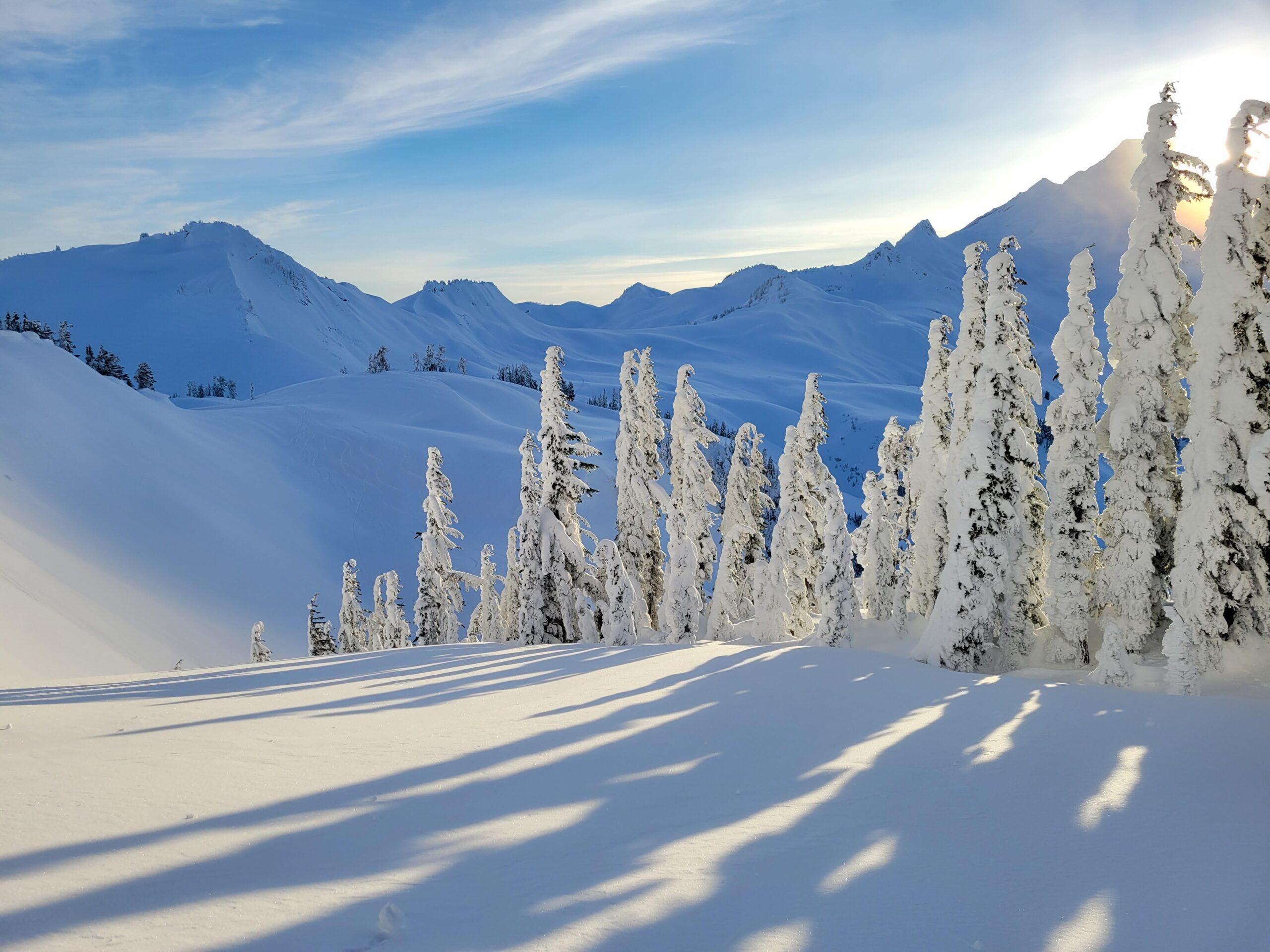 Late afternoon, Mt. Baker, WA – January 2023 photo by jsmooth
Let's take on a few key questions raised by the death of Tyre Nichols at the hands of the Memphis police. Wrongo's primary question is: "Is the life of a police officer worth more than the life of any other citizen?"
Police in the US are trained to see every interaction with the citizens that they are sworn to "protect and serve" as a potentially life-threatening situation. Their primary concern is to go home at the end of their shift, healthy and in one piece.
That level of fear encourages aggression. All police have heard stories of other officers shot as they approached a car, So they often are as tense as a solider in a warzone. And in an America that's drowning in guns, that fear is well-placed.
When there's a confrontation with a suspect, police culture focuses the cop on making the suspect comply with the cop's initial order. And police culture tilts toward the use of physical force when compliance isn't immediate.
Police culture is based in male bonding, and in an "us vs. them" mentality. Police culture brings with it a code of silence to protect even wrongdoers. Finally, police culture is reinforced by local police unions that are led by mostly older white men, who oppose any progressive change.
A second question is: "Where should we assign blame for continued police violence?" Sherrilyn Ifill's newsletter has useful context. She asks if the failure of white people to effectively confront and contain the violence by white cops against Black people should be considered as a failure of the Black Lives Matter (BLM) movement, as some pundits suggested this week.
She disagrees. You can read her piece here.
The BLM movement helped white Americans understand what systemic racism meant. It showed America how it impacted people's lives through violence by police throughout the US. But to ask a Black political movement to change police culture which tilts conservative, White and military, places the burden on the wrong political organization. The correct place for managing this change is local city governments and their citizens. They need to take on the task of creating true civilian control over their local police forces.
The fact that the five officers charged in Nichols's murder are Black complicates discussion of the role of race in policing. We're used to cases involving White officers and Black victims. But this case makes it clear that there's a larger issue at work: an entrenched police culture of aggression and dehumanization of Black people. It is as much the system and its tactics that fosters violence, as it is the racial identity of the officers involved in the brutality.
The NYT quotes Professor Jody Armour, a University of Southern California law professor:
"It's not just a Black and white issue, but a Black and blue one. And when you put on that blue uniform, it often becomes the primary identity that drowns out any other identities that might compete with it."
After the George Floyd killing by cops in 2020, Americans realized that police violence was a national and possibly an intractable problem. Various US states approved nearly 300 police reform bills after Floyd's murder, creating civilian oversight of police, more anti-bias training, stricter use-of-force limits, and alternatives to arrests in cases involving people with mental illnesses, according to a recent analysis by the Howard Center for Investigative Journalism.
But as the NYT's Charles Blow says, America caught Covid and then simply walked away before the work was done:
"Too many liberal politicians showed us that their commitment to legislation, and even language, to protect Black lives from police violence was polling dependent….They ran scared of being labeled woke or of supporting a "defund the police" ideology."
More:
"Police unions also learned a lesson: that they could survive the most intense and coordinated denunciation of their practices they had ever faced and still dodge federal legislation to address the violence that happens on their watch."
We like to say, "this isn't who we are." The evidence, though, is that this is exactly who we are.
Time to wake up America! Let's ask why police lives should be worth more to our community than the lives of those they are sworn to protect.
To help you wake up, listen to the late Tom Verlaine of the band Television who died last week. Television's first two albums, "Marquee Moon", and "Adventure" were critical successes but didn't sell. "Marquee Moon" is considered one of the defining releases of the punk era.
Wrongo and Ms. Right lived in a loft in lower Manhattan in the very late 1970s – early 1980s. Wrongo occasionally went to CBGBs, then the mecca of punk rock. Once, we had the Dead Boys entertain at a party at our lakeside weekend place. It's tough to think that the icons of early punk music are now in their 70s.
There aren't many videos of Television performing live. But here they are doing "Foxhole" from their album "Adventure", at the UK's Old Grey Whistle Test in 1978:
The band included Verlaine, Richard Lloyd, and Fred Smith on guitar, with Billy Ficca on drums.
Sample Lyrics:
You show me the war but the war's such a bore.
In the line of duty, in the line of fire
A heartless heart is my proper attire.